Traveling Babies Are Their Clients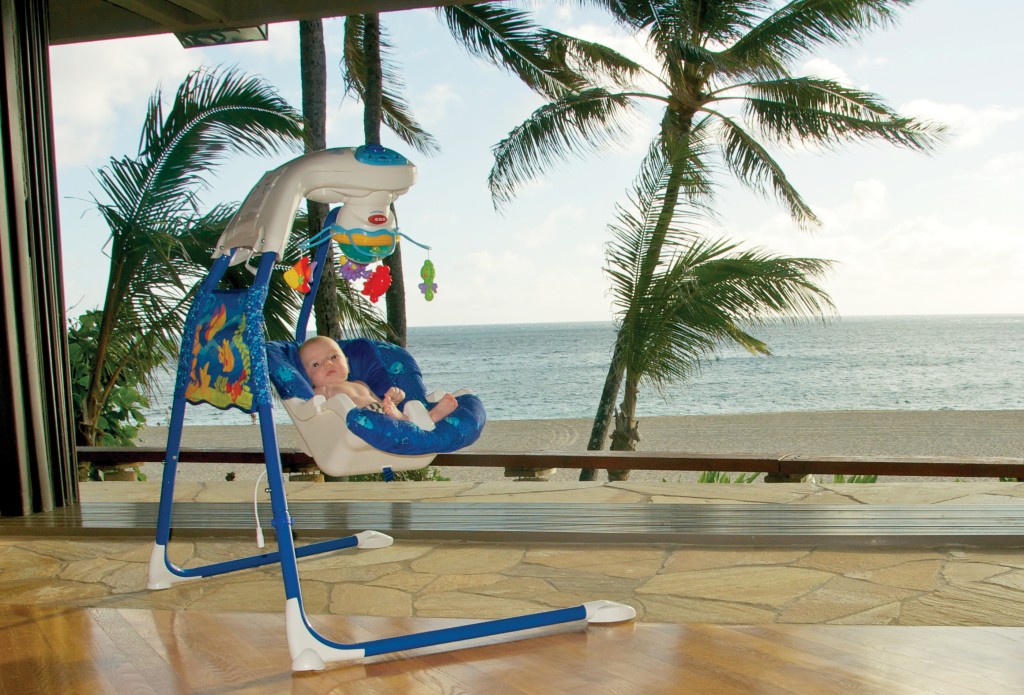 Before boarding a flight in January for a six-week vacation on Oahu, Leilani and Stefen Reid of British Columbia rented online a crib, a high chair, a booster seat, adult bicycles and trailers for their 2-year-old son, Jackson, and daughter, Malaea, age 4.
"After hours of traveling, I was so thankful to have a crib set up with bedding the day we arrived," says Leilani Reid, who rented from Paradise Baby Co., a North Shore, Oahu, company carrying high-end baby products.
More traveling families are renting baby equipment, probably because airlines now charge fees for extra baggage, according to Baby Travel Pros, an industry group in Canada and the United States.
Visitors to Hawaii most often request cribs, high chairs and play pens, says Claudia Evenschor, director of estate management for the luxury vacation rental group Trinity Properties LLC. There are a dozen baby-rental companies on Oahu, Kauai, Maui and the Big Island; daily rental fees range from $5 for playpens to $40 for luxury strollers.
"Traveling with young children can be a challenge," says Paradise Baby's owner Cara Ballard, who started her company in May 2010 after traveling to Australia in 2005 with her husband and newborn daughter. Paradise has more than 100 inventory items and averages 50 orders monthly.
Baby rentals are booming on Maui, says David Lemieux, who launched Akamai Mother's Rentals in 2005 with four cribs and a handful of high chairs and strollers. Sales at Akamai have increased by more than 20 percent each year, and the company's inventory now comprises 100 cribs, 75 high chairs, 40 car seats and dozens of strollers and other equipment.
"We're a family-run company," says Lemieux, who started the business with his wife, Aimee, after they traveled to the Mainland with their daughter, Bella. "Most customers don't realize I'm the owner when I'm delivering and setting up their cribs."
Akamai Mother's Rentals
(808) 298-1336
www.akamaimothers.com
Paradise Baby Co.
561-1061
www.paradisebabyco.com