Trump and Hawaii's Infrastructure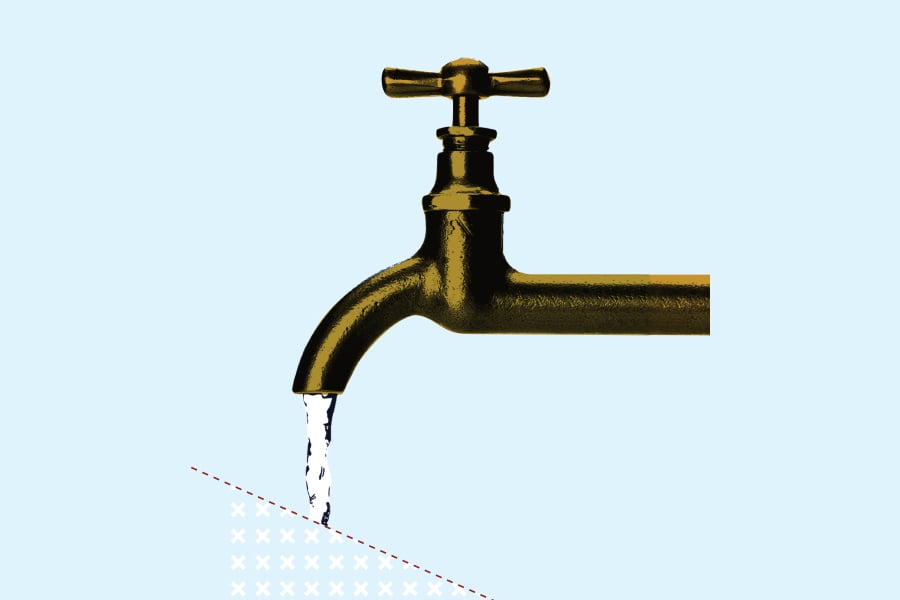 WASHINGTON – ONE TRILLION DOLLARS.
As a candidate, that's how much Donald Trump said he planned to spend, if elected, to fix the country's crumbling infrastructure. This proposal was one of the key policies Trump used to distinguish himself from the other, more traditional, Republican candidates for president. It also dwarfed the $250 million infrastructure plan proposed by Democrat rival Hillary Clinton.
It wasn't just a stump speech. In his Feb. 28 address to a joint session of Congress, President Trump boasted his administration would soon be introducing a bill that would bring America's infrastructure into the 21st century.
"Crumbling infrastructure will be replaced with new roads, bridges, tunnels, airports and railways gleaming across our beautiful land."
It was a big, bold proposal. And Hawaii, with its potholed roads, decrepit bridges, third-world airports, and a massive, half-built, underfunded rail project, could certainly benefit from a dramatic increase in federal funding for infrastructure.
SKEPTICISM
On Capitol Hill, infrastructure spending is what passes for a bipartisan issue nowadays. Certainly, members of Hawaii's congressional delegation had hoped the Trump administration would pursue a major infrastructure initiative. But from the beginning, Democrats warned that Trump's talk of a surge in infrastructure spending was a hoax. So, in May, when the administration finally released its proposed budget for fiscal 2018, which begins Oct. 1, and the real nature of its approach to infrastructure became clear, no one was surprised when Democratic leadership turned up its nose at Trump's plan. In June, Senate Minority Leader Chuck Schumer told a group of Hawaii business leaders that Trump's plans hinged mostly on tax breaks rather than actual spending. This approach, he said, was fundamentally unfair, and would distort the distribution of funding.
"We'd like to work with the president on an infrastructure bill. He called for a trillion dollars in infrastructure; but, if he does it all with tax breaks for Wall Street, you won't get any money in Hawaii. It will only go to huge metropolises where they can pay for the necessary bonds with a revenue stream. If the federal government is not putting up the money for infrastructure – which it has done since the days of Henry Clay in the 1820s – then you have to fund it with bonds. They do that by collecting huge amounts of tolls. Only large metropolitan areas will have enough traffic and enough wealth to pay those tolls. So, Hawaii would be left out, as would very Republican places, like Wyoming and Idaho."
TRUMP'S BUDGET
As they like to say on Capitol Hill, budgets reflect priorities; and, despite the campaign rhetoric, Trump's priorities ultimately gave infrastructure short shrift. Rather than $1 trillion in new infrastructure spending, the administration's budget proposes a measly $200 billion spread out over 10 years. The balance is supposed to come through those private/public partnerships – what the budget describes as: "nonfederal funding, and expedited projects that would not have happened but for the administration's involvement (for example, the Keystone XL Pipeline)." The "nonfederal" companies that end up funding projects will be paid handsomely. In other words, someone else will put up the initial money for infrastructure, but taxpayers will foot the bill. That's more like mortgaging the nation's infrastructure rather than investing in it, which is precisely the scenario Schumer criticized.
It turns out the only real increases in infrastructure funding in the Trump budget are for the military and homeland security. In July, Sen. Brian Schatz reported that Hawaii is likely to see a $69 million increase in spending for military construction in 2018. But, while Hawaii may benefit from these increases, it's likely to come at the expense of other types of infrastructure support. That's because the Trump budget more than offsets the increased defense spending with a draconian 30-percent cut in funding for nondefense discretionary programs. In addition to the well-publicized cuts to the social safety net, these include several programs that could directly impact federal funding for infrastructure, not just in Hawaii, but across the country. Here are four examples:
Eliminate federal contributions to the National Highway Trust Fund, which would reduce the amount of the annual formula funds Hawaii receives from the Federal Highway Administration.
Eliminate the $3 billion Community Development Block Grants and the $2 billion HOME Investment Partnerships programs at the Department of Housing and Urban Development. These programs grant money to the states to help poor rural and urban communities fund basic infrastructure, such as water and sewer lines. They're also frequently used to subsidize the building and maintenance of affordable housing.
Eliminate Tiger grants, a Department of Transportation program that helps fund transportation and urban-development projects such as the recent grant for the revitalization of Lihue's town core.
Eliminate the Rural Water and Waste Disposal Program, which helps fund drinking water and sewer projects in rural areas of Hawaii Island.
CHAOS IN WASHINGTON
It's difficult to know what all these proposed cuts mean for Hawaii. Even the federal agencies that would enact the cuts are uncertain of their effects. Partly, this is because many of these agencies are still operating without appropriate leadership.
As of mid-July, the Trump administration had only nominated about 150 people to fill more than 500 political-appointee positions in the federal government. Several key positions that affect decisions about infrastructure spending remain unfilled, including the administrator and assistant administrator of the Federal Transit Agency (FTA) and the administrator and assistant administrator of Federal Highway Agency (FHWA), both important sources of federal funding for Hawaii.
This leadership gap makes it difficult to know exactly how the agencies would interpret the Trump budget. In addition, the career leadership at these organizations – the professionals who run things from one administration to another, regardless of which party is in power – are fearful of losing their jobs or running afoul of the White House if they speak openly with the press. The interim leadership at the FTA, for example, refused to comment about the Honolulu Area Rapid Transit project, in part because they simply don't know what the Trump administration's plans are. (In their defense, though, they also haven't formally received Honolulu's updated plans to fund its portion of the rail project.)
A similar problem exists at Housing and Urban Development and the Department of Transportation, two other agencies that are important funders for infrastructure projects. In this climate, it's hard to gauge how much impact the Trump budget will have on programs such as the Community Development Block Grants or the national Highway Trust Fund (HTF).
It is important to remember that presidents submit budgets, but Congress passes them and Trump's proposed budget is already getting a thorough working over in both the House and the Senate. But Trump's budget largely reflects the small-government views on federal spending held by many powerful conservatives within the Republican Party, so it is very possible that important parts will survive in the final version passed by Congress.
To get a grasp of the potential effect of the cuts in the Trump budget, it helps to know how these programs currently work. One FHWA official, speaking on background because the Trump administration still hasn't released its official infrastructure plan, outlined how the HTF distributes money to the states:
"Federally funded projects, which is most of your bigger projects – interstates, some of the major roads that connect to the interstate (highway system), major bridges, etc. – those are typically 80-percent projects. Which is to say, 80 percent of the project cost will be funded by the federal government; 20 percent is funding by the state. They have to have that 20 percent, or we can't provide the 80 percent; so, they have to show us, in the course of providing planning documentation for the project, that they can meet their financial obligations for the project. We don't want to get in the middle of a project and realize that they can't afford to pay for it. Nobody wants to build half a bridge. In some cases, though, the states have only got to pay 10 percent and we do 90 percent. And in certain cases, like in an emergency where you had a big tsunami that took out a bridge or something like that, then we would pay 100 percent of the cost for the replacement of that. All of that would be federal dollars."
Much of this funding is through the Highway Trust Fund, which is funded by taxes on gasoline and diesel. According to the FHWA official, HTF money is distributed to the states according to a complicated formula that takes into account things like population size, miles of highway in the state, traffic density and other issues. Not surprisingly, Hawaii is near the bottom of the list in terms of FHWA funding. Only Washington, D.C. – which, for FHWA purposes, is treated as a state – receives less HTF funding. Even so, the FHWA official says, the money Hawaii receives from FHWA is substantial. "In fiscal year 2017, which began last October 1 and will continue until the end of this September, the state of Hawaii was apportioned $171,562,378."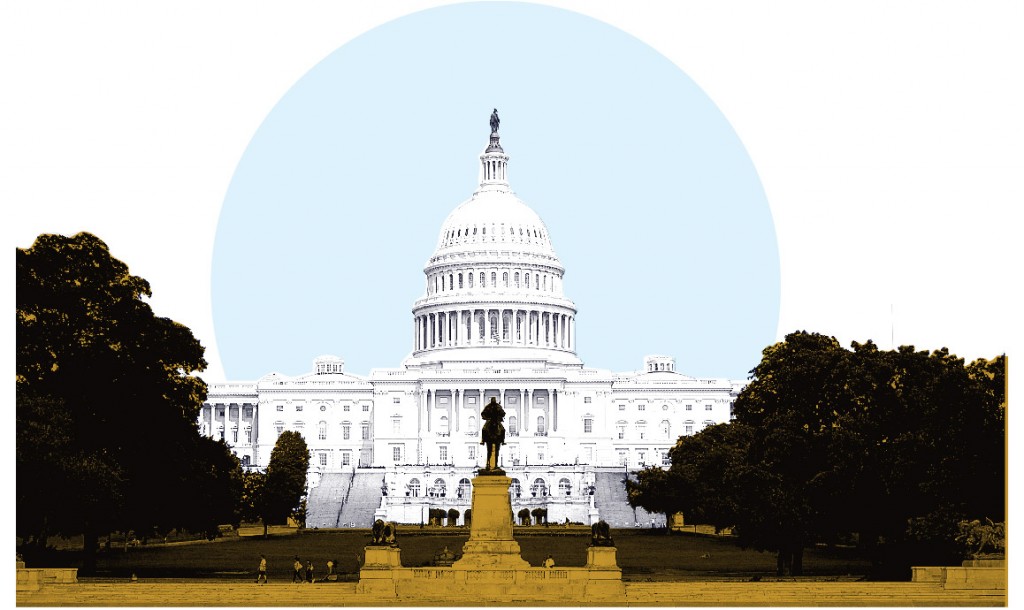 FEDERAL FUNDS IN WASHINGTON
That FHWA money impacts every island. Typically, some funds are spent on state projects, and the rest goes to the counties. Wes Frystacki, the City and County of Honolulu's director of transportation services, points out that FHWA is one of the city's largest sources of federal funds.
"In 2016," he says, "federal highway funds – that's the pure FHWA funds, not including the matched local funds – came to $22 million for the City and County of Honolulu." According to Frystacki, that money helped fund items such as "the bridge inspection program, the construction of the Alapai Transportation Management Center, bike lanes and pedestrian improvements, and the installation and modification of traffic signals."
About half that money comes from the Highway Trust Fund. According to Rob Kroning, director of Honoulu's Department of Design and Construction, each year the city tries to keep one major road project in the pipeline for those federal funds.
"That's somewhere around $11 million a year," he says. "These funds are usually for certain major road projects that might be a little too big to be palatable CIP for the city, so we try to get these federal funds to help with those. These are projects such as the Salt Lake Boulevard widening project. We're in the final stages of the environmental assessment and starting the design on that. When we widen Farrington Highway, out in West Oahu, I expect we'll be looking for some federal funding there, too."
It's worth noting, though, that $11 million was just a small percentage of Honolulu's $494 million in CIP spending for 2016. In fact, federal funding only accounted for 8.2 percent of the city's overall CIP budget.
FHWA isn't the only source of federal transportation funding for the city. Another key source is the Federal Transit Agency, which supports transit-related infrastructure around the country. Honolulu receives funding from several FTA programs. FTA money helps support the capital and operating budgets of TheBus. It helps fund the repair and maintenance of buses. And it helps pay for the city's move to low- and no-emission buses.
"In fiscal year 2016," Frystacki says, "I know that all of the pockets of FTA money that we got came to $32 million. In 2017, it's $33 million."
Again, that's a fairly small percentage of the city's overall spending on transit-related projects. Frystacki points out that TheHandi-Van, which is mandated by the Americans with Disabilities Act, consumes about $54 million a year to operate. TheBus costs another $192 million. That means the city has to scrape together about $246 million each year for its ongoing transit costs. Even so, the federal funds are a key element in the city's budget.
"That $32 million in FTA funds is very important to us," Frystacki says. "Even though it's a small share of our total budget, it's very important for the ongoing support of the bus operations."
Then there's rail.
The Honolulu Area Rapid Transit project already dwarfs every other infrastructure project in the state. It's also the largest benefactor of largesse from the federal government, bringing in a cool $1.55 billion when all is said and done. (If it's ever all said and done.) That's such a large number that it's easy to overstate the scale of FTA's support. After all, even if the final price of rail doesn't grow beyond the current $10 billion estimate, FTA's portion may end up accounting for only 15 percent of project's overall cost. Even so, no one imagines the project would even have gotten out of the ground without the support of federal money.
And rail, at least, is one area of federal funding that doesn't depend on what happens with the budget proposed by the Trump administration. The Final Funding Grant Agreement between the FTA and Honolulu is a contractual obligation for both parties. As long as Honolulu satisfies its side of the bargain, FTA will pay out the full $1.55 billion. (Of course, if the FTA isn't satisfied the city can comply with its financial obligations – which are still up in the air – it can ask for all the money back.)
But there is one way Trump could impact rail: The cuts in his proposed budget will likely impact any future federal funds for rail projects in general. Of course, Honolulu's long battle to fund its portion of the project has probably exhausted the FTA's patience with the project anyway. As Congresswoman Colleen Hanabusa points out: "If it's going to be finished, I believe the (state) Legislature is going to have to fund it."
Frystacki agrees. "I think she might be correct," he says. "It's going to be very difficult to ever get that kind of money again from Congress."
But Trump's budget, and his impulse to slash nondefense discretionary spending can only further reduce the likelihood of Honolulu ever getting more federal funding for rail.
NEIGHBOR ISLANDS
Most of the federal funds for infrastructure flow through the state governments, often in the form of block grants based on population size, or annual apportionments based on more complex formulas. (It also helps to have congressional representatives who have seniority – RIP Sen. Dan Inouye.) The states then disburse this money to local communities. So, to understand what Trump's cuts to federal infrastructure spending might mean to Hawaii, it is useful to look to the counties.
Big Island mayor Harry Kim makes no bones about how important federal funds are for Hawaii County. "The average person," he says, "does not fully realize the impact of federal funds on infrastructure spending. None of us do. We only see it in isolation."
It goes far beyond infrastructure spending. Kim points out that the county relies on HUD funding to help pay for many social services. "For instance, even in this small county, we get maybe $14 million in federal funds for one of the most critical issues today: affordable housing. When it comes to developing affordable housing infrastructure, almost all of our projects involve federal funds. The list of projects that require federal funding becomes almost endless. The point I'm trying to make here is that the dependence of county and state government on federal funds is largely unknown to most people."
And it's not just HUD. As in communities across the country, Hawaii County depends on Federal Transit Agency formula funds to supplement its transit budget. "We're so thankful to (Honolulu) Mayor Caldwell for helping us out and giving us his good used buses," Kim says. "But, 100 percent of the money to purchase our new buses was dependent on federal funds. And we're no different than Maui and the other Islands. This is just one of a variety of things that the counties and the state receive from the feds."
Hawaii County also relies on Federal Highway Agency funds to help offset the cost of highway construction and repair. Kim gives the example of the County Connector road. "I can tell you that the vision of a highway connecting East and West Hawaii would never have materialized without federal funds. Never. We're talking about a project that cost hundreds of millions of dollars in total."
According to Deanna Sako, deputy director of the county's Department of Finance, a cut in FHWA funding could jeopardize several planned projects, including replacing culverts on Alii Drive ($13.1 million), widening parts of Mamalaloa Highway ($24 million) and Kuakini Highway ($60 million), and reconstructing a portion of Waianuenue Avenue ($26 million.)
Direct funding isn't the only way county infrastructure can be affected by budget cuts at the federal level. Sako points out that Hawaii County uses federally guaranteed loans from EPA to help fund drinking water and clean-water projects. Similar federal loan guarantees, through EPA's State Revolving Fund program, help fund other water and sewer infrastructure projects in the state, including Honolulu's massive wastewater treatment projects, which are subject to a consent decree with the EPA.
CONGRESS' PLAN
Will the Senate and the House pass anything close to the budget proposed by the White House? Will the small-government dreams of the president's budget director, Mick Mulvaney, play havoc with Hawaii's ability to get federal support for infrastructure investment in the future? Sen. Brian Schatz, from his catbirds' seat on the all-important Senate Appropriations Committee, doesn't think so. In fact, he says, the Senate seems to be quietly ignoring the Trump budget.
Schatz notes that several of the Senate Appropriations subcommittees have already reported out their portions of the budget. "We've already marked up the Military Construction title, the Energy and Water title, and the Agriculture title – so we've gotten three of the 12 appropriations titles done. Transportation and HUD, and maybe the Legislative Branch are this week. That's five out of the 12 subcommittees. And that's not counting Defense, which will obviously be an increase in spending. I can tell you, there's no decrease in infrastructure spending in any of the appropriations bills."
So, what about all those cuts boldly proclaimed in the Trump budget?
"It's all written in the wind," Schatz says. "The Trump budget was quietly rejected on a bipartisan basis. In fact, we are actually increasing infrastructure spending. The Trump budget was a product of Mick Mulvaney's imagination. I don't know whether (director of the National Economic Council) Gary Cohn, or (former White House chief of staff) Reince Priebus, or any of these people ever really looked at it, but Trump's Cabinet won't even defend it, except in a sort of lukewarm way.
"So, what does that mean for Hawaii? It means that, when it comes to airport improvement funds, or harbor improvement funds, or the Federal Highway Administration, or the Federal Transit Administration, we are going to see small increases in infrastructure spending across the board."
Of course, Schatz is talking about the (relatively) sane and orderly world of the Senate. All bets are off when it comes to the House.