Turkey Hunt With a View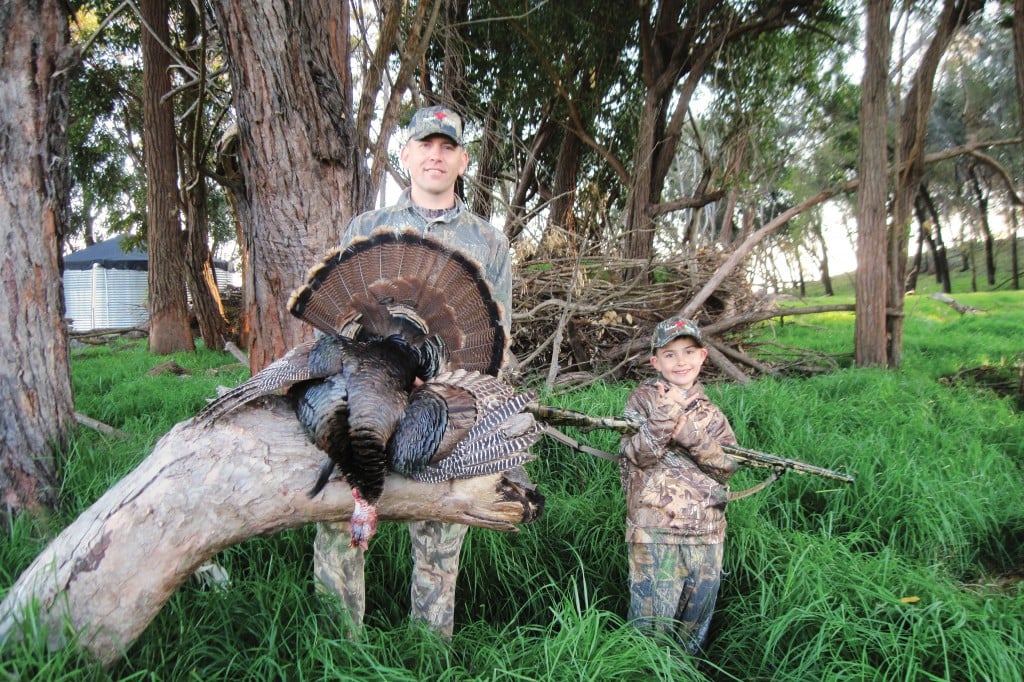 Justin Fagala of Pearl City holds the turkey while his son Christian holds the shotgun that bagged it.
Hawaii Island's Parker Ranch offers guided hunts of wild animals for one to four people. You can hunt goats and wild pigs any time of the year, but you can only hunt for wild turkeys during March.
"Inexperienced and experienced hunters, including women and children 7 years and older, come to hunt a turkey and can see the whole west side of the island," says cowboy and lead hunting guide Leon Scott. Hunts take place at an elevation of up to 7,000 feet, from which you can see "Waimea, Waikoloa and even Maui."
A one-day turkey guided hunt costs $875 for a single bird and $400 for a second. Hunters are allowed a maximum of two turkeys during spring season by state regulation. Minors under the age of 18 accompanying your hunt are $400 extra. A two-day hunt, including two turkeys, is $1,600. And if don't have a hunting license, you can buy one at the ranch for $50.
"If they want to keep the bird and take it home, we can freeze it for them before they put it on the plane," Scott says. It's your choice: Eat it, mount the tail feathers on a plaque or take it to a taxidermist.