Update on Real Estate Bills Alive or Stalled at State Legislature
Bills about converting cesspools and reclassifying agricultural land have been sidelined, but other real estate legislation is either still alive or has been sent to the governor.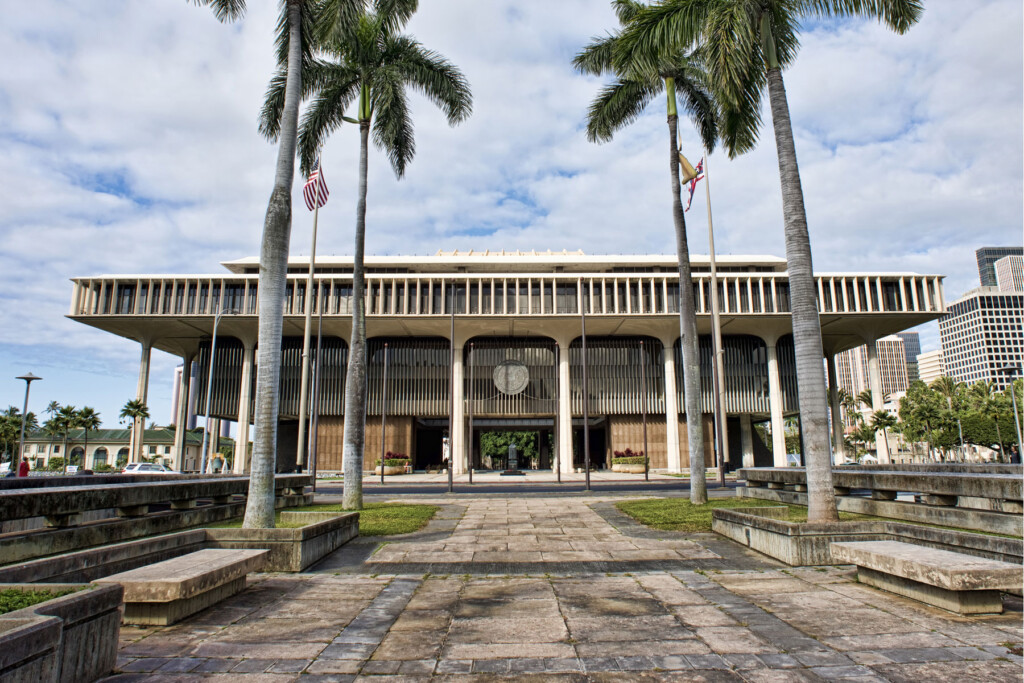 With a little more than three weeks to go in the 2023 legislative session, state lawmakers have passed at least one bill that could affect condominium buyers and are poised to give final OK to several others that affect residential real estate in Hawai'i.
However, two initiatives backed by the statewide Hawai'i Realtors association – one to streamline the approval process for affordable housing developers and another to implement county wastewater plans to replace cesspools – appear to have stalled and are unlikely to pass before lawmakers adjourn May 4.
One bill that appears stalled is Senate Bill 469, which would authorize counties to reclassify 15 to 50 acres of land for housing in agricultural districts, provided the acreage isn't designated important for farming. That authorization could speed up the construction of housing because counties can currently only reclassify up to 15 acres of nonessential agricultural land, meaning larger parcels of land are regulated by both the county and the state Land Use Commission.
SB469 was backed by the real estate and construction industries, but opposed by the Sierra Club, Office of Hawaiian Affairs, Hawai'i Farm Bureau and the Hawai'i and Maui county councils. The bill passed second reading in the Senate on Feb. 14 but stalled after its companion, House Bill 673, was deferred by the Senate Housing Committee and the Senate Committee on Water and Land.
An initiative on cesspools was deferred last month by the Senate Committee on Commerce and Consumer Protection. Senate Bill 428 is tied to a 2050 deadline to connect the more than 80,000 cesspools in the Islands to county sewage systems or convert them to septic or aerobic treatment systems.
The bill would have required the counties to develop comprehensive integrated wastewater plans for replacing existing cesspools by identifying where treatment systems are needed, and also identify how to pay for the conversions. Its companion, House Bill 587, stalled after passing second reading in the House.
Several Bills Still Alive
A handful of other bills that would affect real estate are still advancing through the process.
HB201 would amend the definition of what makes a "historic property" for the state's Historic Preservation Program. Currently, any building that is at least 50 years old is deemed a historic property, which encompasses a lot of homes and condos on O'ahu and means homeowners have had to comply with a historic preservation review process for permits. Hawai'i Realtors noted in its testimony supporting the bill that homes built in Mililani in 1968 are 55 years old and would be considered historic under the current law.
HB201 narrows the definition to any property more than 50 years old that meets "the criteria to be placed onto the Hawai'i Register of Historic Places or has important value to Native Hawaiians or other ethnic groups of the state." The bill is likely headed for conference committee after the House disagreed with a Senate amendment to the bill that deleted a requirement for all 100-year-old structures to be counted as historic properties.
Meanwhile, only one real estate-related bill has made it to Gov. Josh Green's desk so far this year. Green may sign the bill into law, veto it or allow it to become law without his signature.
That is SB921, which extends the window during which condominium associations may make claims of construction defects against developers of new buildings. Condo association advocates testified that the bill would protect homeowners associations, but the Building Industry Association of Hawaii testified against the bill, saying it would drive up the cost of housing by exposing developers to increased liability and higher insurance costs.