#UsToo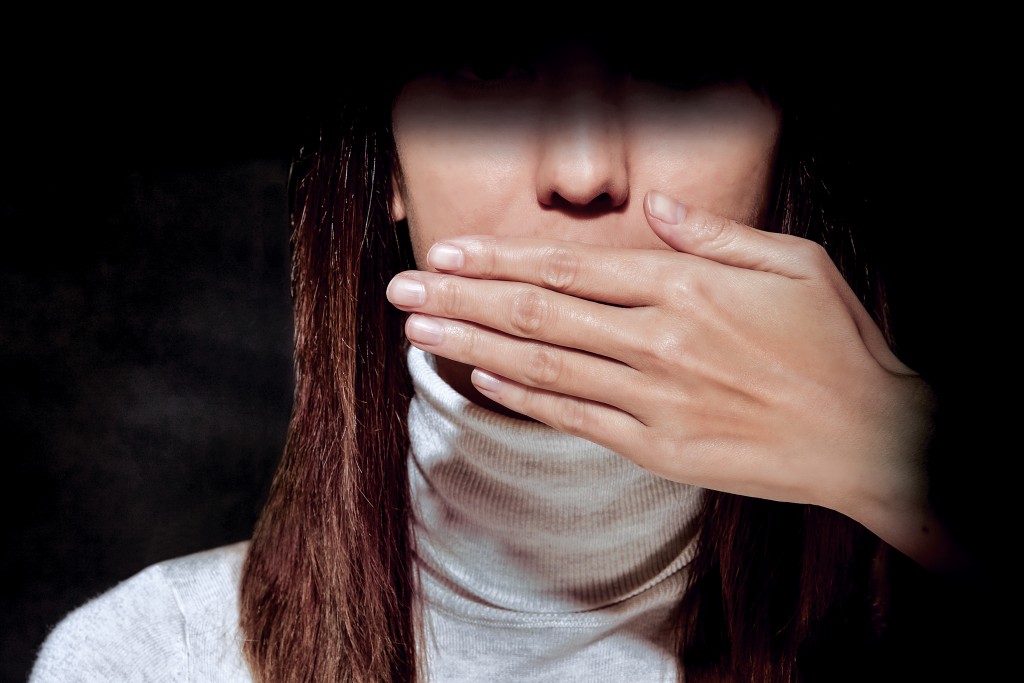 Sexual harassment is not just a Mainland problem, it also affects Hawaii workplaces. Here's what employers can do to prevent it.
---
If you think it doesn't happen here, you're wrong.
The Hawaii Civil Rights Commission and the U.S. Equal Employment Opportunity Commission look into more than 60 sexual harassment complaints each year in the Islands. And experts believe most cases are never reported or never reach those government agencies.
"Nobody thinks it's OK, but somehow people are doing it," says Robin Wurtzel, chief counsel for the Hawaii Civil Rights Commission.
Sexual harassment at work hurts employee morale and productivity, and in some cases derails careers. And so often when it happens, victims don't speak up. Instead, employers must maintain safe and respectful workplaces and do what they can to prevent sexual harassment in the first place.
"I think the culture in Hawaii is one where a lot of times employees don't feel comfortable coming forward if something makes them feel uncomfortable. So it's really the employer's responsibility to keep a lookout for any type of behavior that might make their workplace an environment that employees don't feel comfortable coming to," says Michele Kauinui, director of human resource services at simplicityHR by Altres.
"Managers and supervisors really have to keep a really good pulse on the temperature of their department, of their employees, because even if an employee is not coming forward to say something, if they're aware that behavior is happening around them that is clearly against the policy, it's really their responsibility to report it to either HR or some other higher up within the company to take action."
Unlawful Behavior
Both state and federal law prohibit sexual harassment at work. Unlawful actions include requesting sexual favors, sending offensive emails and making sexual comments when submission to that conduct is a condition of a person's employment, when it affects employment decisions concerning that individual, or when it creates an offensive or hostile work environment.
An estimated 1 in 4 American women report having experienced sexual harassment in the workplace, according to a 2016 report by an EEOC task force, which calls the numbers conservative.
Glory Gervacio Saure, director of the EEOC Honolulu office, adds that male-on-male sexual harassment also occurs, as evidenced by a recent local lawsuit filed by the commission against Discover Hawaii Tours and its related companies, charging that the company's president had sexually harassed male workers for over a decade.
The number of sexual harassment complaints made to the two government agencies has declined over the past 10 years, but sexual harassment remains a problem. "I wish that I could say it wasn't … We do see cases that are shocking or unacceptable, but not to the extent that we're seeing from these famous people" on the Mainland, Wurtzel says. Neither agency takes action on a report of sexual harassment unless a complaint is filed with them.
In an email, William Hoshijo, executive director of the Hawaii Civil Rights Commission, cites a few factors that could contribute to the decreasing number of complaints: Employers are doing a better job with harassment training and are using private processes more often to resolve complaints; and victims are reluctant to complain or are discouraged by the time and money it takes to litigate sexual harassment cases.
The national EEOC report found that most victims don't want to report workplace harassment. Instead, they might avoid the harasser; deny or downplay the gravity of the situation; or try to ignore, forget or endure the inappropriate behavior. That behavior by victims is common in Hawaii, where everyone seems to know everyone else, says local attorney Elizabeth Jubin Fujiwara, whose firm, Fujiwara & Rosenbaum, represents employees in civil rights cases.
"That's always been an issue with sexual harassment: the fear of retaliation – that 'If I complain, will I be fired?' And … the coconut wireless will almost assure (that) if you're fired, especially for something like complaining about sexual harassment, you won't get another job."

— Elizabeth Jubin Fujiwara, Attorney, Fujiwara & Rosenbaum
"That's always been an issue with sexual harassment: the fear of retaliation – that 'If I complain, will I be fired?' " she says. "And in Hawaii we have a real problem because we're a very small state and, of course, it's a bunch of islands. So if you lose a job on Oahu, the coconut wireless will almost assure (that) if you're fired, especially for something like complaining about sexual harassment, you won't get another job. Some of my clients have had to move to the Mainland. … And if you're from a Neighbor Island it's even worse because there are fewer jobs that are available."
It's thought that sexual harassment is more underreported in the Islands than on the Mainland, though there's no way to truly know, Wurtzel says. "We do sometimes hear of cases where somebody will file a complaint and say 'Other people witnessed this' or 'Other people were also harassed' or something along those lines. So we know anecdotally that it may be happening to others as well, and they chose not to report it." The commission's investigation documents are not made public.
Fujiwara thinks the local culture of silence allows for more instances of sexual harassment than other states and that sexual harassment in the Islands is probably well underreported: "In Hawaii, we just want it to go away. And we hope that it goes away." Many workplaces are like an ohana, she says, so "it's just awkward to stand up."
"It's a culture of shame," she adds. As an example, she says that people from Asian cultures in particular, who make up more than half of Hawaii's population, tend to refrain from speaking up and causing a public disturbance.
Kauinui says other deterrents to reporting sexual harassment include the victim not wanting to get a co-worker in trouble and a workplace culture that discourages victims from speaking out, especially if a previous complaint was never adequately addressed.