#UsToo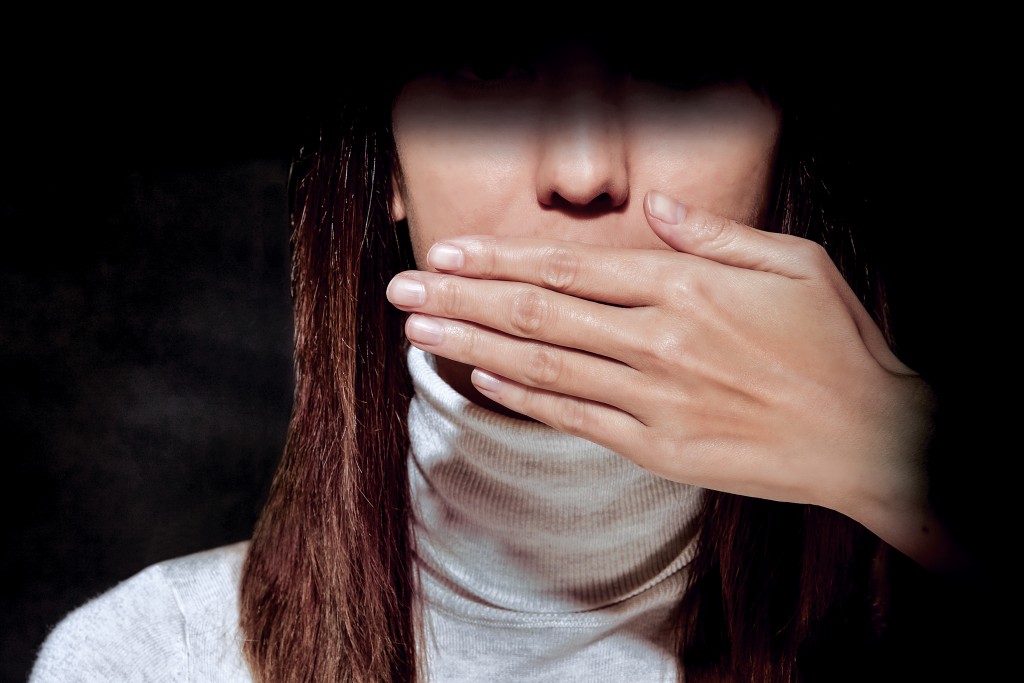 Prevention is Key
"I think we've all been thinking about this a lot … There's just been a lot of allegations of sexual harassment," Wurtzel says. "And we wonder how that happens and how to prevent it."
Many people who spoke to Hawaii Business agreed that the right workplace culture plays a major role in preventing sexual harassment.
"I think employees get their cues from managers and from presidents, CEOs, vice presidents, whoever is above them," Wurtzel says. "And I think having an appropriate workplace is the best example, and for people to stand up and say, 'That's really not appropriate.' Or, 'That makes me uncomfortable.' Or, 'You know, you really shouldn't tell jokes like that.' Or, 'You shouldn't say things like that.' "
Employers can do that in part by having clearly written anti-harassment policies that specify expected behaviors, examples of what constitutes sexual harassment and information on the grievance and investigation processes. It should specify who to complain to and should prohibit retaliation against complainants.
Attorney Sarah Wang says companies should have policies that are more protective of their employees than the law. Her firm, Marr Jones & Wang, exclusively represents employers in labor and employment law cases, with sexual harassment cases making up about 25 percent of the firm's workload. She also provides anti-harassment training to local employers.
"Obviously the policy is going to prohibit illegal behavior," she says, "but it basically is going to say, 'Look people, we don't want you to get up to the edge. We don't want you to push the line. We want you to be generally respectful and professional in the workplace, and if you're not, we can bust you for violating our policy even if it's not a violation of the law.' "
After all, identifying sexual harassment in the workplace is a challenge because it's not that well defined, Wang says. For instance, an inappropriate joke might be considered harassment by one employee but not another depending on each person's perception of the joke, level of sensitivity and relationship with the joke teller.

"What I tell supervisors is it really is a waste of your time to try to walk through your department and figure out 'Do I have something unlawful here?' Because the only person who can tell you if there's unlawful behavior is a judge or a jury, two or three or four or five years from now," she says. "What you need to be doing is basically erring on the side of caution. You need to be trying to foster a professional and respectful workplace where you're not worried about 'Is this behavior really unwelcome to somebody even though outwardly they appear to be fine?' "
Having an open door policy also helps, Kauinui says. Sometimes, the supervisor might be the person doing the harassing, and so employees should be able to report a complaint to HR or their supervisor's manager. Sometimes, employees of SimplicityHR's clients reach out to the HR firm for assistance rather than their employer, says Kauinui. In any case, she says it's a good thing when employees come forward because it gives employers an opportunity to address the allegations directly.
"If they don't feel like their concerns are taken seriously, that's when they might consider going to an outside agency, resource, or let's say an attorney to file a complaint," she says.
Wang adds that many employers encourage people to come forward, and make it easier to do so, even when employees are concerned about retaliation. Some employers create anonymous hotlines for workers to report inappropriate behavior.
"I think employers have those intentions of saying, 'Look, this doesn't help us. I mean for whatever reason, it doesn't help our bottom line. It doesn't help our morale. It doesn't make us a place where people want to come and work, so it doesn't help us recruit. I mean if we get lawsuits, it's going to hurt our bottom line.' So there's all kinds of reasons why employers might say, 'This isn't good if we've got that kind of environment, so we want, if there is that kind of environment, we want to fix it."