Wanted: Kitchen to Rent on Kauai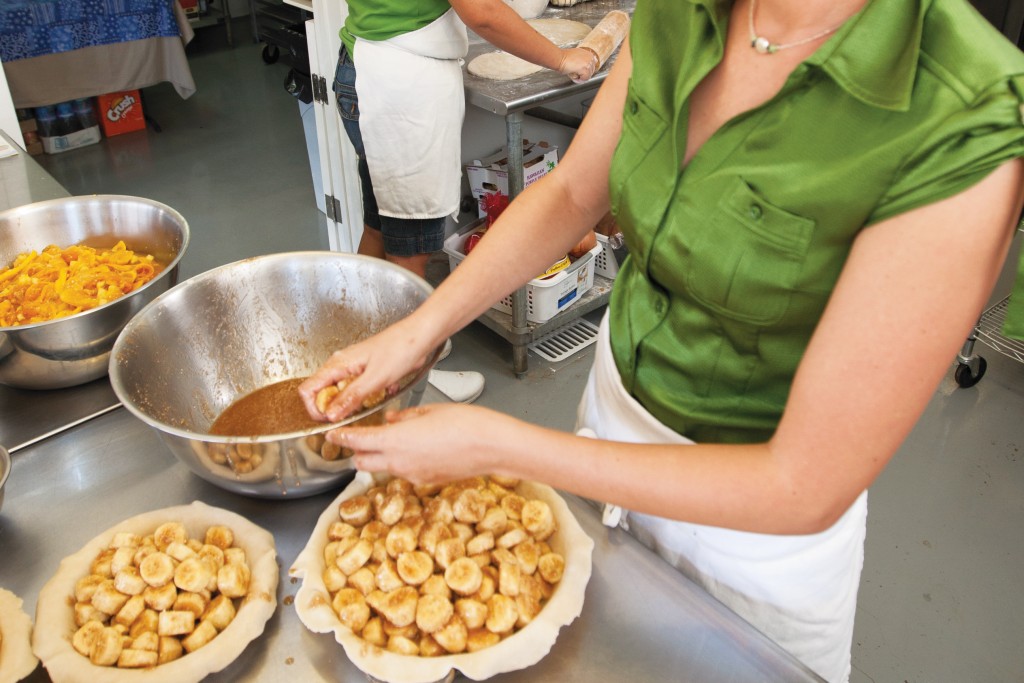 When Sandy Poehnelt launched her pie business on Kauai in 2009, one of her biggest obstacles was finding a suitable commercial kitchen.
"For six weeks, I rented a space that was less than 100 square feet and I could use it only when the owner wasn't there late at night and early in the mornings," recalls the owner of The Right Slice. "The kitchen had a pest problem and scheduling was a nightmare."
Fortunately, a friend of a friend who owned Anahola Granola came to Poehnelt's rescue and rented her a kitchen for five days a week. It allowed Poehnelt to expand, so now The Right Slice has its own commercial kitchen in which to produce pies.
"Not everyone is so lucky," says Poehnelt. "I know many food-service businesses that start out of their homes or say they have a 'space' when they actually don't. My biggest worry is that (one of their) customers will get sick from improper food handling."
Startup food businesses need a clean space they can rent with proper working equipment, so Kauai leaders are trying to create an incubator kitchen on the Garden Island. The first step is a feasibility study, according to an ad hoc committee formed by the Kauai County Office of Economic Development, Kauai Chamber of Commerce, U.S. Department of Agriculture, Hawaii Small Business Development Center, Farm Bureau and others.
"The county has allocated about $25,000 for the study," says John Latkiewicz, Kauai center director for the HSBDC. "I think everyone sees that the project has potential. We have various small businesses that need this. We're looking at it as part of an overall solution to making Kauai's economy more vibrant." – stacy yuen hernandez