"We Actually Turn These Kids Around"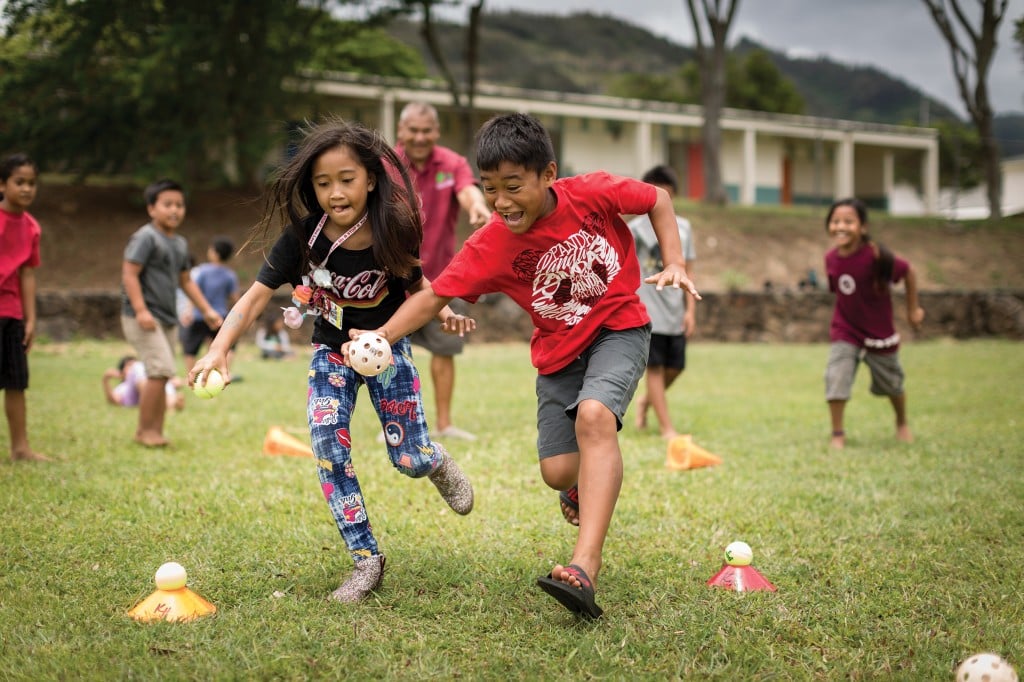 One day, Aaron Kamau and his 

wife, Michele, were sitting in their living room discussing how they could help at-risk youth in their community.

"I had been a Boy Scouts counselor for 18 years, working with kids in the classroom using Boy Scouts skills," Kamau explains. "But the Boy Scouts started to go in a different direction and didn't make outreach programs as available in the schools."

So in 2005, Kamau started the Kids At-Risk Mentoring Program, or KAMP Hawaii. He's the nonprofit's founder and executive director.

"I was able to localize our programs to meet the needs of the kids here, rather than follow some national program," the Makakilo resident points out. "I could also incorporate the state of Hawaii core subject standards and general learning outcomes.

"It's a nontraditional way of teaching, but it hits all the core targets. It bridges the gap between traditional and nontraditional subject matter."

Based on his experience in the schools as a Boy Scouts counselor and a football and track coach, Kamau says, he was able to deal directly with principals, teachers and counselors to bring KAMP into the classrooms.

At first, about a dozen public and charter schools and fewer than 2,000 students participated in the program that supplements the regular classroom curriculum; now there are 33 schools, including 6,000 students during the school year and 4,000 in the summer program, according to Kamau.

"A youth mentor will go into a classroom once a week for about 45 minutes to an hour and teach a module for about 10 to 12 weeks. We'll teach up to 27 weeks for special ed students.

"We cover such things as first aid, anti-bullying, topics related to social media and how to be cyber-smart. At the same time, we try to build students' character and may indirectly teach English, math or science. For instance, after one of our sessions, students could write a reflection paper on it."

Youth mentors come from high schools or colleges to help run KAMP's six programs, says Kamau.

"In our Alternative Learning Center Outreach Program, we have students who have police records or are chronic troublemakers, so they can't be placed in mainstream classrooms, so we help them in off-campus locations.

"Their curriculum is highly structured and they're held accountable for their grades. We actually turn these kids around. Some later end up going out to the mainstream schools with our staff as a mentor."

The organization's annual budget is about $350,000, with about half coming from private foundations, 20 percent from government grants and the remainder from an annual fundraiser and individual donations. There are seven full-time and 12 part-time employees.

Kamau says he's optimistic for the future, despite possible cuts in federal funding.

"I've taken a pay cut, myself, before. We've done KAMP Hawaii on a budget that most people would've walked away from. The businesspeople who've helped fund us have wondered how we could do so much with so little."

Each month, Nonprofit Corner profiles small and medium nonprofits that deserve more recognition.