Yen Is Weaker, But Japanese Investors Still Bullish About Hawai'i Real Estate
Tourists from Japan are coming back, with lots more expected this fall, and some will be looking to buy a piece of paradise.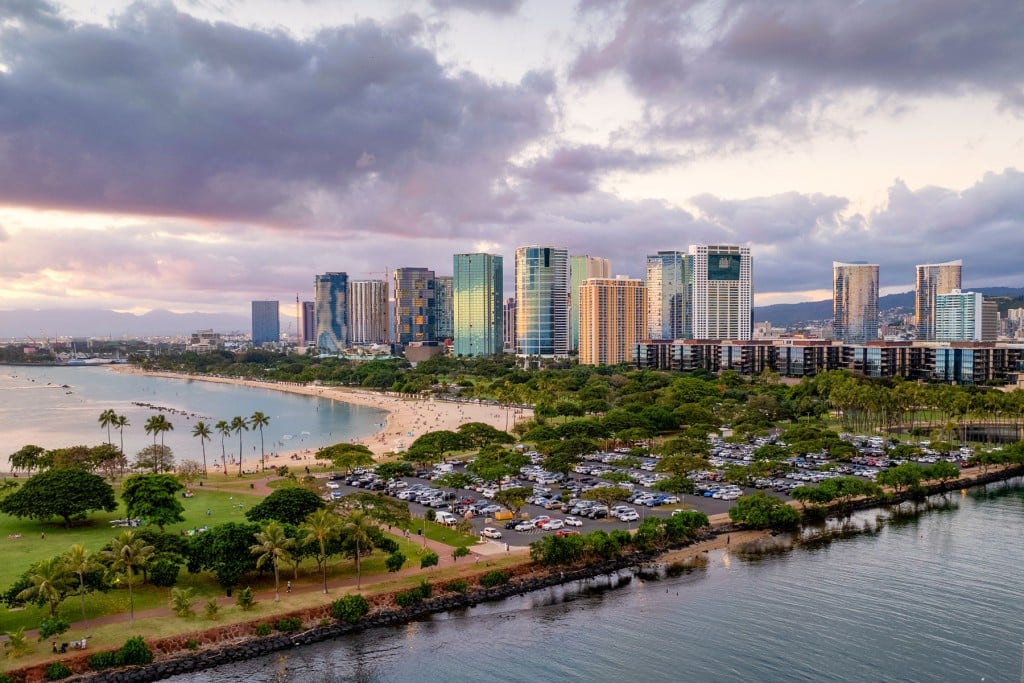 Visitors from Japan, traditionally the largest group of foreign homebuyers in Hawaiʻi, have seen their buying power in the Islands decline in the past two years. That's not only because of Hawai'i's higher home prices but because the yen has dropped relative to the U.S. dollar.
But Ray Tsuchiyama, a real estate advisor with Cushman & Wakefield ChaneyBrooks and a local expert on Asia and Japan, says some investors from Japan still consider Hawaiʻi real estate a safe investment.
The yen last week fell to its lowest level against the U.S. dollar since 1998 – almost 139 yen for one dollar – before rebounding slightly. That means the U.S. dollar now costs 26% more in yen than it did a year ago. Other global currencies have also fallen in comparison to the dollar, with the Euro dropping to parity with the dollar.
Travel from Japan to Hawai'i is slowly coming back. There were 7,167 visitors from Japan in May, compared with 113,226 visitors in pre-Covid May 2019. On July 1, All Nippon Airways flew its first superjumbo Airbus A380 from Tokyo to Honolulu and officials with JTB Hawaii say they expect overall numbers to pick up this fall.
That could also be when home sales to Japanese buyers start to pick up, says Tsuchiyama.
"It all depends on what type of Japanese investor-visitor will come in droves in the summer and fall," he says, noting there are now more available rooms at luxury hotels than moderately priced hotels, which may attract buyers looking for luxury properties.
"That high level of resort homes, or luxury condos in the Kakaʻako area, maybe this fall will suddenly see a surge, but less so the small investors and the smaller investment condos."
Three-quarters of All Foreign Sales
Japanese buyers traditionally make up the largest segment by far of foreign real estate buyers in Hawaiʻi, with most of the purchases on Oʻahu.
In 2018, buyers from Japan bought 581 single-family homes and condominiums on Oʻahu, valued at $700 million and accounting for more than three-quarters of all foreign sales that year, according to data from Title Guaranty Hawaii.
Sales to Japanese buyers had already dipped in 2019, before Covid travel restrictions prevented most Japanese from flying to Hawaiʻi. In 2020, sales on Oʻahu to Japanese dropped to 114 single-family homes and condos, with a total volume of $94 million.
Last year's numbers were higher: 211 properties purchased by Japanese, with a total volume of $239.6 million. There were 24 sales in the first quarter of this year with a volume of $21.6 million, according to the latest figures available. Still, that's less than one-fourth of 2019's first-quarter sales.
Tsuchiyama says the weaker yen may not deter some Japanese visitors from buying homes in Hawai'i.
"It's a hedge," he says. "It's a hedge that if the Japanese market tanks, you do have assets abroad in dollar-denominated assets that will help you get more yen back to Japan when you sell in the future."
Buyers will also do well if home prices in Hawai'i continue to rise – even if the yen appreciates in value.
"Those are two perfect scenarios for Japanese investors today buying for the first time with a weaker yen," Tsuchiyama says.