We're Back and Better Than Ever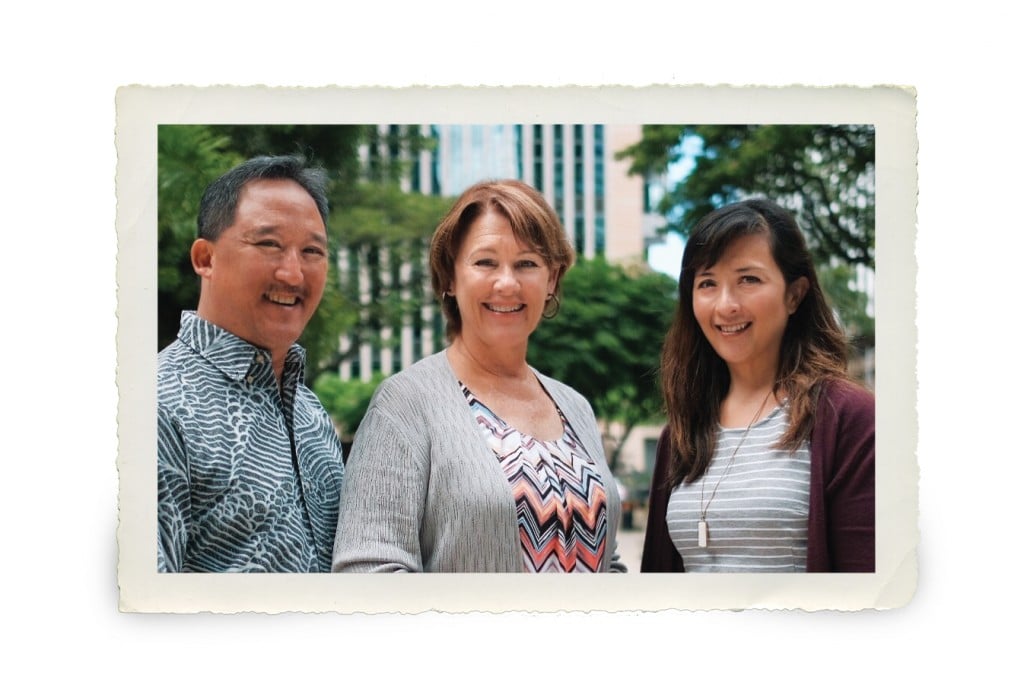 I'll be honest: A few months ago, I was worried about the future of Hawaii Business. Our publisher and creative director (that's the person in charge of the entire look of the magazine, from photos to typography) had left to form their own company. Our remaining senior sales executive, David Sur, was pulled into the role of interim publisher, which meant he wasn't selling as many ads, which are what pay the salaries of everyone working here. Those upheavals were piled on top of other recent staff changes and left me wondering: Was it time for me to move on?
I stayed, and I'm glad I did, because the revitalized Hawaii Business team is better than ever. It starts at the top with our new leader and publisher, Cheryl Oncea. She has spent most of her life in the Islands and has nearly three decades of experience in local media, including at KSSK, KHON, KGMB, PBN, PBS and Hawaii News Now. She was director of sales at Hawaii News Now for six and a half years, where she helped consolidate two local television stations, KGMB and KHNL, into the state's largest broadcasting and digital organization. Her experience on the digital side will be a great asset as we continue our evolution as a multimedia and events organization. When you meet Cheryl, I'm sure you will be as impressed as I have been.
We have a fabulous new creative director, Janelle Kalawe-Ching, who had been art director for Hawaii Business. Janelle has a great eye for design – in print and digitally – and for using visuals to reinforce and embellish the content of our stories. If a picture is worth a thousand words, Janelle's layouts are each worth at least a couple of thousand. This month's cover is a collaboration between her and the gifted Kelsey Ige, who has come over from our sister publication, Honolulu, to take Janelle's old job as art director.
Thank goodness David Sur is still with us. He's now associate publisher of the magazine and leading a revitalized sales team of James Survance, Jimmy Nakano and a third person who will be joining us July 1. (Sorry, I can't reveal the name yet.)
Kira Chong Tim took over as events manager late last year, but she is now joined by events and marketing coordinator Michelle Okada. They're the perfect duo to take our already outstanding events and make them even more useful and engaging for you. If you haven't been to one of our events, I suggest you try one; we work hard to make them the best business events in the Islands, with practical and innovative information that will help your company and your career.
On the editorial side, I have a dynamic new writer in Noelle Fujii, who comes to us from Civil Beat and previously had two internships with Hawaii Business, when she impressed the heck out of me. Dan House has taken over our data projects, like the Top 100 Realtors and Top 250, as well as doing a great job producing our daily email newsletter, Today's Hawaii News. (You can sign up to get it at tinyurl.com/HIdailynews.) Noelle and Dan join our experienced writing and editing team of Beverly Creamer, Lavonne Leong, Gina Gelber (back from maternity leave), part-time Washington correspondent Dennis Hollier and our hard-working freelancers.
They and the rest of my talented colleagues make a great team, and I'm honored to be part of it. Proudly, we work for a company that is Locally Owned, Locally Committed. Thank you for reading and supporting us.