What to Know About Insurance Claims Following a Wildfire
We spoke with Robert Libby, assistant VP of claims at First Insurance Co., and Aaron Poentis, regional account manager of First Onsite Property Restoration in Hawai'i, about what residents should know about filing insurance claims after a wildfire and what the process generally looks like.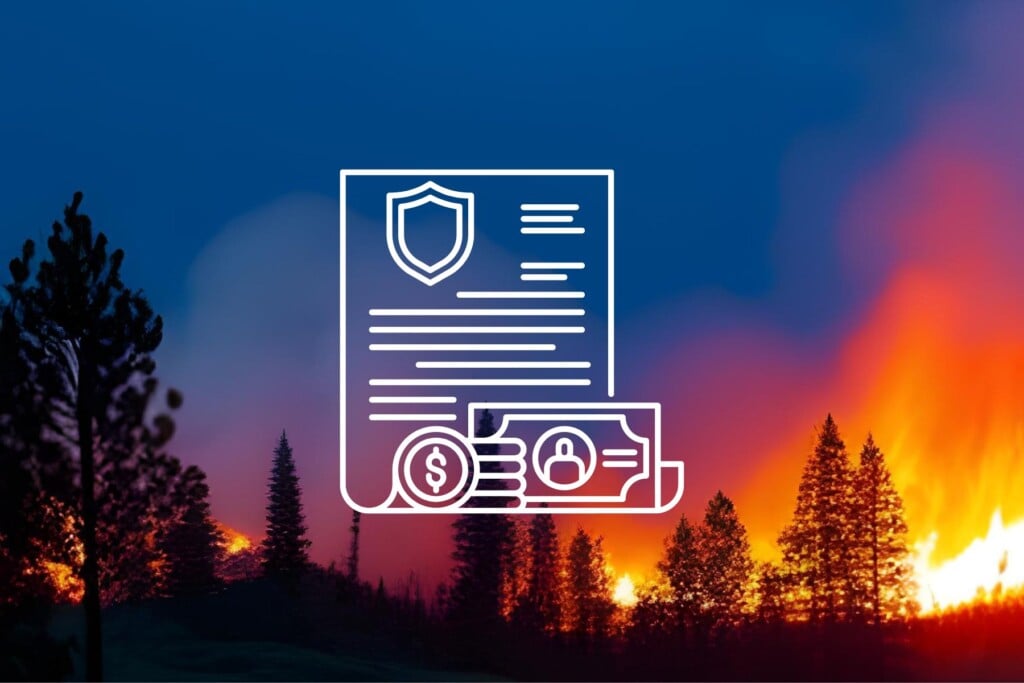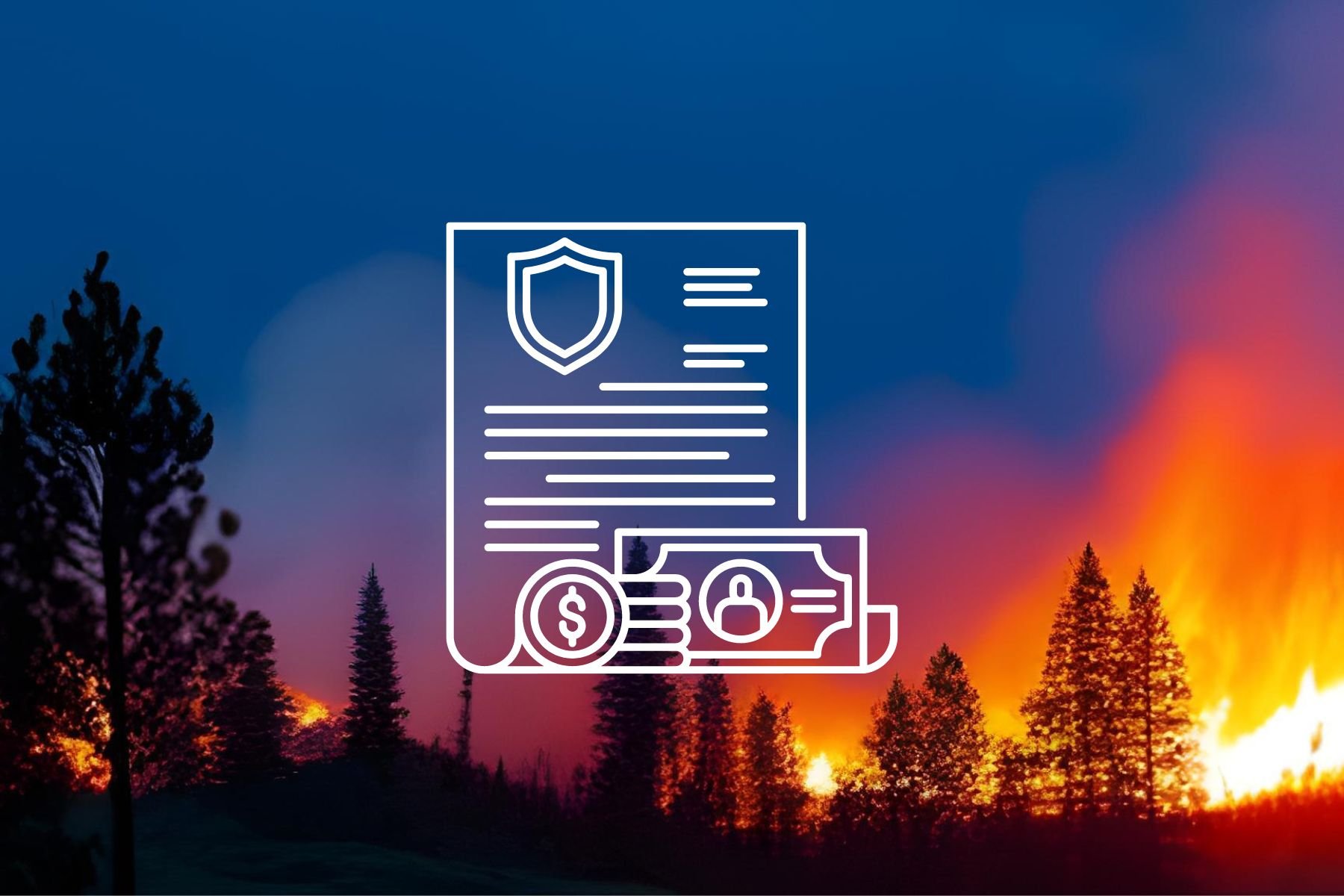 Different policies have different types of coverage; check with your insurance adjusters about the specifics of your policy.
FICOH is the largest writer of commercial lines insurance and fifth-largest writer of personal lines insurance in Hawai'i. First Onsite Property Restoration is an emergency services general contractor with offices around the country, including in Honolulu, Līhu'e and Kahului.
What to Expect
Ask your insurance company for a copy of your policy if you don't already have it. Poentis says you'll want to find out what your deductible is and determine whether you want to pay it and file an insurance claim. If the damage is minor, you may choose to cover the repairs out of pocket.
If you decide to file a claim, you don't need to wait to see your property first, Libby says. Once you contact your insurance company, your adjuster will verify your coverage, explain the claims process and what policy benefits are available to you, and ask where to send emergency policy benefits.
You may be asked to provide a list of damaged or destroyed personal property, receipts (if you have them) showing when you bought those items, and a list detailing the damage to your home and other structures, according to the National Association of Insurance Commissioners' post-disaster claims guide.
In the case of the August Maui wildfires, Lahaina residents haven't been allowed back into the area. The insurance company will give you time to take a look at your property to determine the extent of damage, both to your home and the items inside. From there, policyholders can put together their lists.
Libby says FICOH will disperse upfront payments so people can begin to replace belongings and find alternative living arrangements.
"We're trying to make sure they get policy benefits immediately without question so that we can begin adjusting the claim and they have something to use in the time being," he says.
FICOH also has a team preparing estimates for damaged and destroyed buildings using publicly available records and other information.
"As far as going into the area for a lot of these claims, we know that there's nothing there to inspect," Libby says. "So what we're doing is we're interviewing the property owner, finding out what type of upgrades they had in their dwelling … so that we can write an estimate, really going off the public records or off of satellite photos so we can get the payment out to the customer. We expect within the next week that we'll start receiving estimates so we're able to issue payment for the actual cash value of the dwelling."
Additional information on filing claims related to the Maui wildfires can be found at the state Department of Commerce and Consumer Affairs' website.
Preparing Estimates
While many properties were lost in the Maui fires, others may only have burned roofs or blown out doors, or other relatively minor damage. In those cases, owners should secure their properties and make reasonable repairs to prevent further damage, like covering a hole in the roof with a tarp, Poentis says.
You should not initiate permanent repairs until after your property is inspected by an insurance adjuster or your insurance agency gives the go-ahead, he adds.
"I'd like to believe that the people are resilient and strong, and it'll take time, but I have every confidence that Lahaina will be rebuilt better and stronger than ever," Poentis says. "I just need to believe that."
To help with that, First Onsite Property Restoration works with homeowners, business owners and insurance adjusters to help prepare estimates of what it'll cost to mitigate damage or reconstruct a property.
"That is important to the extent that the insurance agency as well as the owner or the insured has a good idea of what their financial liability is to get them back to their pre-damaged condition," Poentis says.
The owner, insurance company and general contractor will agree on the cost of repairs before the insurance company sends the insured a check to begin construction.
You will be able to make adjustments if you find additional damage that couldn't be seen or wasn't known at the time of your original estimate, Poentis says. If that happens, you'll work with your adjuster to negotiate a fair and reasonable increased cost.
Each policy is different, but, generally, insurance will only cover the cost to return your property to a similar state before the fires, he says. The rebuild must also meet the current building code.
He adds that business owners follow the same process. However, in addition to insurance for the property, businesses may have interruption coverage as well. If so, they'll want to create an inventory of their business equipment, and any raw materials and supplies, to help them with their claims.
When Your Insurance Doesn't Cover Enough
Financial assistance available through the Federal Emergency Management Agency and U.S. Small Business Administration can help if your insurance doesn't cover all your losses.
FEMA can help with critical needs and money for a temporary place to stay, home repairs and emergency needs. However, FEMA funds will not cover expenses covered by insurance or duplicate benefits from other sources. Apply at DisasterAssistance.gov.
The SBA has three low-interest loans available to residents and businesses impacted by the Maui fires. Businesses and nonprofits can apply for up to $2 million; homeowners can apply for up to $500,000.
You do not need to wait until insurance claims are settled or FEMA grants are received before applying to the SBA. And the SBA says you should still apply even if you are not sure you will want or need a loan. Apply at DisasterLoanAssistance.sba.gov.