Whats it Worth?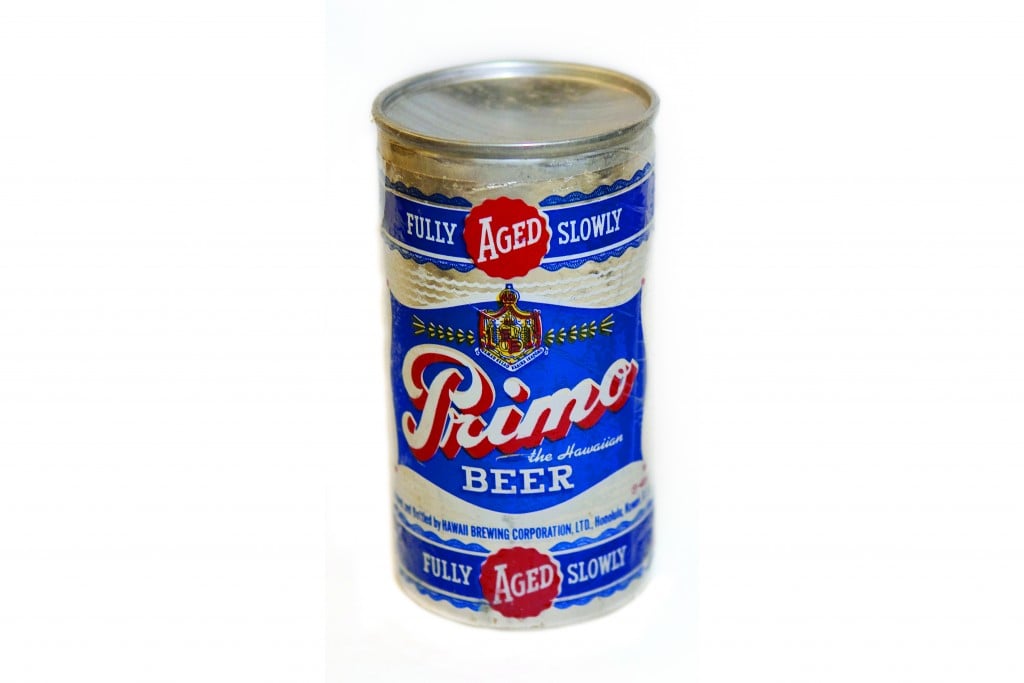 Primo Beer is back, but to aficionados of the blue-collar brew, the new version isn't the real stuff. The real Primo — not all that good, really — is spiked by memories of backyard luau, garage talk-story sessions and pau fishing get-togethers.
"Cultural recycler" and pack rat "Pake" Zane has something on which to hang those memories. Tucked into his store's jumbled medley of antiques and collectibles are two original 1958 all-aluminum cans of Primo. One can is empty, the other is full, but, after 52 years, who knows what's inside?
Zane claims these aluminum cans were the first in the nation to be totally recyclable. Most other early cans, even those made from aluminum, had tops and bottoms made of sturdier metal.
"This was the first totally recyclable can in the world," Zane says. The two cans bear the famous Primo label, carefully protected in shrink wrap. One reason the originals didn't last long is they were designed with concave tops. "When you opened one, people got squirted all over," he laughs.
The "primo" specimens were recovered years ago from a dumpster in McCully. They are yours for $375 for the empty, $450 for the full can.
Antique Alley
1347 Kapiolani Blvd.,
Mauka of Ala Moana Center
941-8551
juli.pake@hawaiiantel.net