What's it Worth? Building Elaborate Sand Sculptures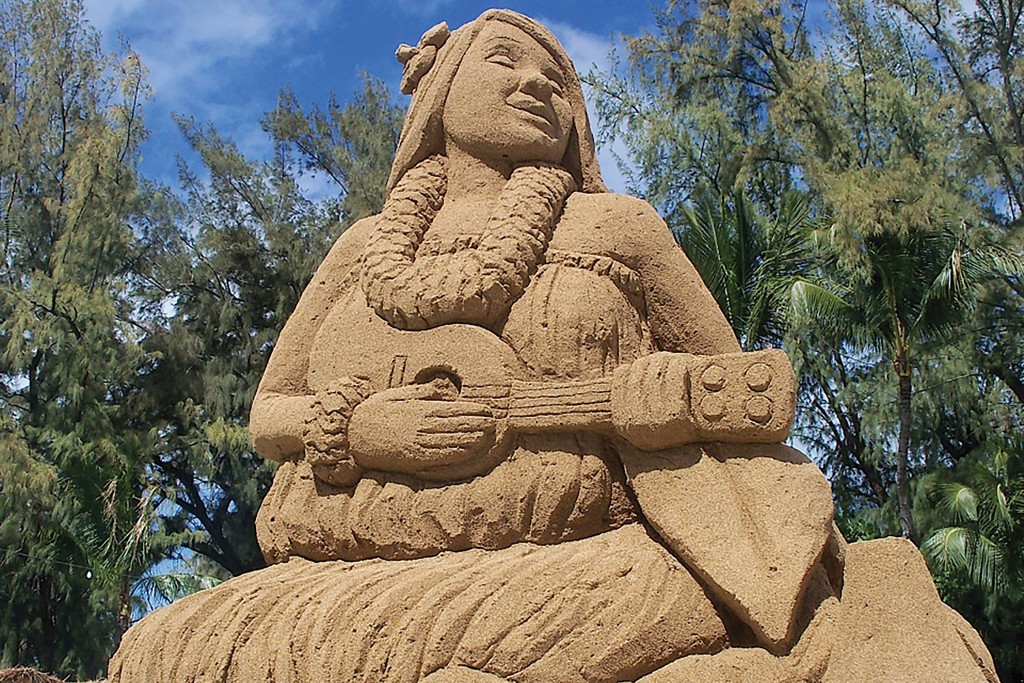 LEFT TO THE ELEMENTS AND CHILDREN, outdoor sand sculptures won't survive more than a day or so, but professional sand sculptor Riki Inzano says part of their beauty is their fleeting existence.
"It's meant to be a temporary art form for picture sake and memory sake, to live in the moment," she says. "Not everything lasts forever and [people] appreciate it more because of that."
She likens the art form to live performance art. "I really love being able to connect with people while I'm working … It draws interest and crowds who want to see the next level or detail that's added. It becomes interactive."
It takes a lot of work to create that fun and whimsy. Inzano and her husband, Tom, use water and muscle to pack one to three tons of sand into custom blocks made of wood. The combination holds everything together and makes the sand solid and heavy as rock.
Patrons of the couple's Maui-based company, Art by Riki, include hotels, corporations, entertainment companies and people looking for creative marriage proposals. In one to five days, Inzano says, they can create almost anything from a sandcastle to Mount Rushmore.
The price depends on complexity and size. The smallest two-by-two-foot sculptures cost between $500 and $750, with an extra charge for any work not done on Maui.