When the Going Gets Tough …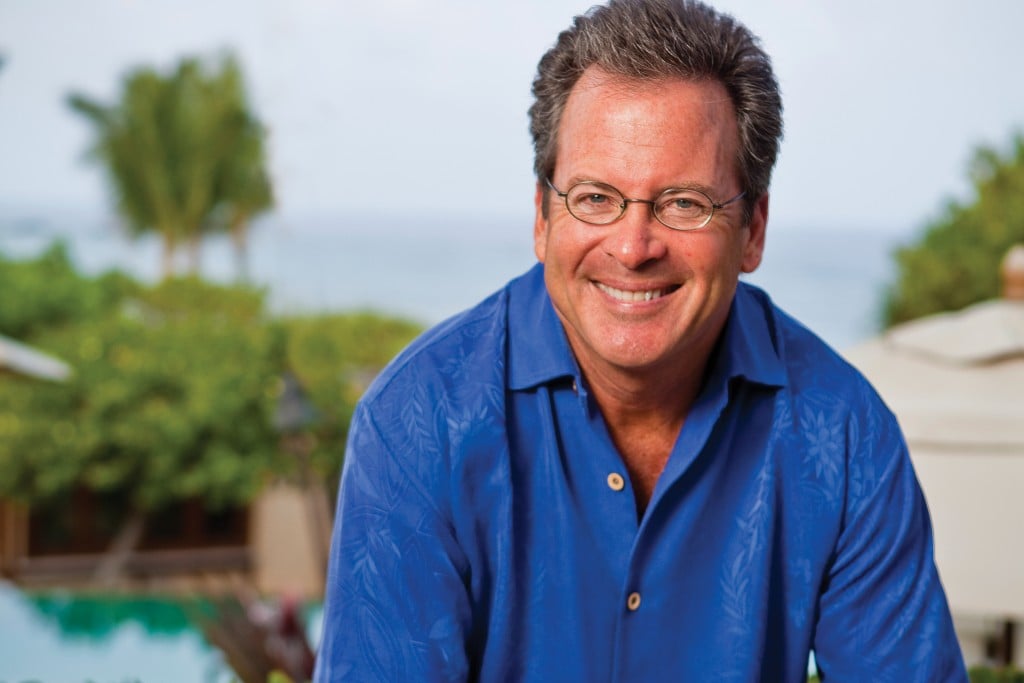 When the real estate market was taking a beating last year along with the overall economy, Rob Kildow didn't back down.
"I like a challenge, and when the market got sketchy on us, I throttled up as much as I could go," Kildow says. "My wife, Barbara, and I have been together for 21 years, and she said last year might have been the hardest she's seen me go."
The effort paid off. Kildow ranks No. 1 this year on the Hawaii Business Top 100 Realtors, a list based on gross sales registered in MLS. His total sales in 2009 were $107.4 million.
His biggest sale last year was a "stunning" $26.25 million home that stretches over an acre of land at the Big Island's Hualalai Resort. "The only thing between it and the ocean is the signature 17th green on the Hualalai golf course," Kildow says. That was the second-most expensive sale in Hawaii last year, exceeded only by the sale of Kauai's "Tara Plantation" (see next page "2009's Biggest Deal").
Kildow and his company, Hualalai Realty, deal exclusively within the luxurious Hualalai Resort, a Four Seasons resort owned by computer magnate Michael Dell. The resort recently completed a $40-million renovation and is stacked with multimillion-dollar homes along 65 acres of the Big Island's Kohala Coast.
"You need a real solid foundation to weather the market we are currently experiencing … and, fortunately, we've got a lot of things we can sell off of here," Kildow says.
That includes six restaurants, two golf courses, two workout facilities, a spa, a pool, two beach clubs, a five-diamond Four Seasons Resort and an ocean-activity program at the nearby beach. "I get a lot of ammo to use," Kildow says.
He also attributes his success to a combination of other factors, including "great coverage" from national and global media that are attracted by Hualalai's luxurious amenities; the "prequalified prospects" he gets from the Four Seasons Resort; and the referrals he gets from previous clients.
"The referrals we get from our current owners are the most effective, because they've already done it, they've purchased here. So they are talking with their friends and colleagues, wherever their primary homes might be, saying, 'You should go to Hualalai. We think it's wonderful.' Those people have already voted with their checkbooks, and that's a more compelling story than some article in Spa Magazine."
Some Hawaii families have getaway homes at Hualalai, he says, but the majority of his customers are Mainlanders.
"In the beginning, it was heavily weighted to the West Coast, and within the West Coast to California, but in the last few years our range has really picked up," Kildow says. "I think we have 26 to 28 states represented here and five different countries."
Kildow was not even on last year's Top 100 Realtors list because the resort's sales were not previously reported to MLS, which is the basis for the rankings.
So far, he says, 2010's sales have been a continuation of a "very good last five months of 2009" for the resort and himself.
"We've now put eight very solid months together, and as long as we can keep that up, we're going to be very happy. And I don't see any outward signs of that diminishing, but you can rest assured we're not taking anything for granted."
Kildow says he doesn't expect real estate prices in general to shift very much over the next couple of years, in part because construction prices have decreased, which could keep prices down for people trying to resell homes.
"I think anyone who expects any real appreciation over the next few years is probably going to be disappointed," Kildow says. "I think there is still enough inventory out there, and we're just trying to get a real firm floor established, and I know others in other price groups are trying to do the same."
Kildow has come a long way since selling his first house – to a third cousin for $36,000 in 1976 in Olympia, Wash.
"I can barely remember it," Kildow says with a laugh. "It was a long time ago. But other times it feels like it was a few years ago, because my career has gone very quickly. I've done practically all the things one can do in the real estate business."
Though grateful to be recognized as Hawaii's No. 1 Realtor, he repeatedly gives credit to his team. When the initial figures for the Top 100 Realtors were compiled, MLS data listed Kildow with $210 million in sales, but he graciously told Hawaii Business that his colleagues were responsible for half of those sales.
"I am so fortunate to have a team that shows up every day," Kildow says. "Because this is like the World Series every day. People come in here and expect an extremely high level of service and information, and everybody delivers it."
Kildow also attributes his success to Hualalai itself. He and Barbara moved there in 2001 and he began working for the resort in December 2003.
"My wife and I have traveled a lot, and I meet people who are very well-traveled. I tell people, if they ever come across a place that you feel has Hualalai beat, you call because Barbara and I will be there in 48 hours. And guess what? The phone has never rung on that one."
Meeting Cher
When you have been in the real estate business as long as Rob Kildow, you have met a lot of interesting people and have great stories to tell. One of Kildow's favorites is how he helped Cher sell a home that she had bought and spent a lot of money upgrading.
"Meeting Cher was fun," Kildow says. "I'd swung by the home just to check how work was progressing because it wasn't yet complete. I hadn't met Cher, but I knew she was the investor behind it.
"There was a group of three people there and I recognized who I thought was her and she got up and said, 'Who are you?' And I said, 'My name is Rob. I'm the director of sales here.'
She said, 'Oh, my name is Cher,' and I said, 'Yeah, I figured that much out."
Referrals, Knowledge, Low-Pressure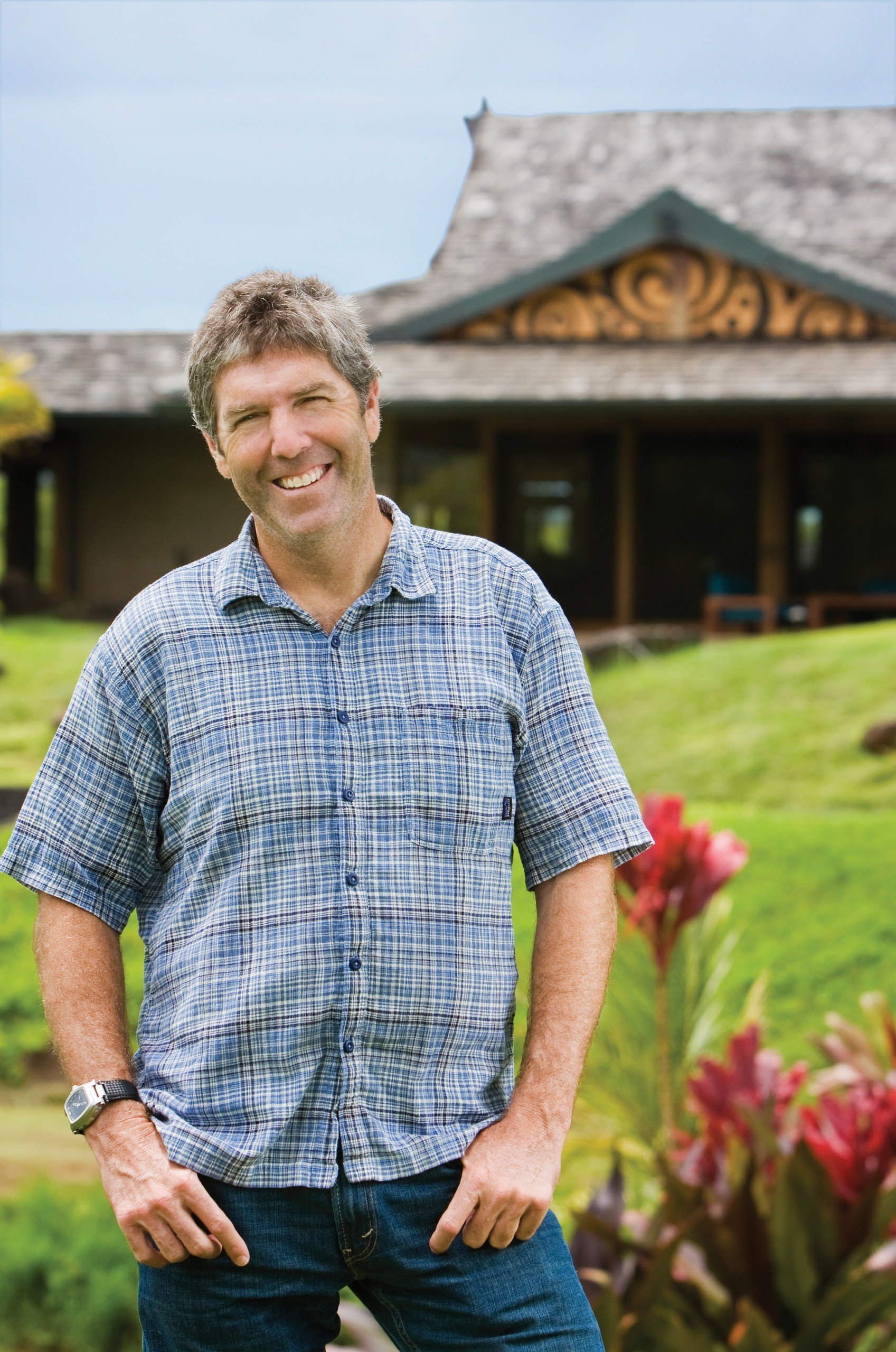 By Mark Brislin
Real estate is mainly a referral business, and Neal Norman knows that happy clients will keep referrals coming.
"Our business is such a referral-based business that we say, 'If you screw up on a little island like Kauai, you're not going to be able to do business here,' " says Norman, an agent with Koa Properties on Kauai and No. 2 statewide on the Hawaii Business Top 100 Realtors. His total sales in 2009 were $76.88 million.
Norman describes his style as high-integrity honesty and low-pressure sales combined with "extreme local knowledge and professionalism." The properties on Kauai are so beautiful that they sell themselves, he says, so the agent's primary job is to present opportunities to buyers and sellers and have the insight and foresight to find the right match between the two.
"There are no high-pressure sales, it is all very local, akamai and casual," Norman says. "Some of our best deals have been made out surfing in Hanalei Bay on a board talking friend to friend about a property."
Norman's 2009 numbers were bolstered by the sale of a $13.5-million, 7.5-acre bluff-front home overlooking Secret Beach on Kauai's North Shore. He also had a successful 2008, but sold more land that year than homes, and did not make the Hawaii Business Top 100 Realtors list because land sales are not counted.
Norman says most of Koa Properties' clients are "second-home, Californian, high-net-worth individuals," who Koa attracts with its access to unlisted properties.
He says the real estate market on Kauai right now is very strong, driven by prices on high-end homes that are 30 percent lower than the 2005-2006 peak. He attributes his recent success to a combination of "gems" available for reasonable prices, persuading sellers to be realistic about their expectations, and linking buyers with the right properties.
Koa Properties also spent a lot of money upgrading its Web site, which Norman says gives "a bigger bang for your buck. You get your message out to a lot more people for a better price point on the Web, and the ability to get massive amounts of information out there."
In a weak economy, Norman says, he takes things slower with buyers because there are more choices available. "We act with much more patience, but in a strong economy, there would be a sense of urgency. There'd be a fire lit under a client to buy, to make offers. In this economy, it's more like: Let the seller come to the buyer, instead of the buyer running after the seller."
2009's Biggest Deal
By Jon Letman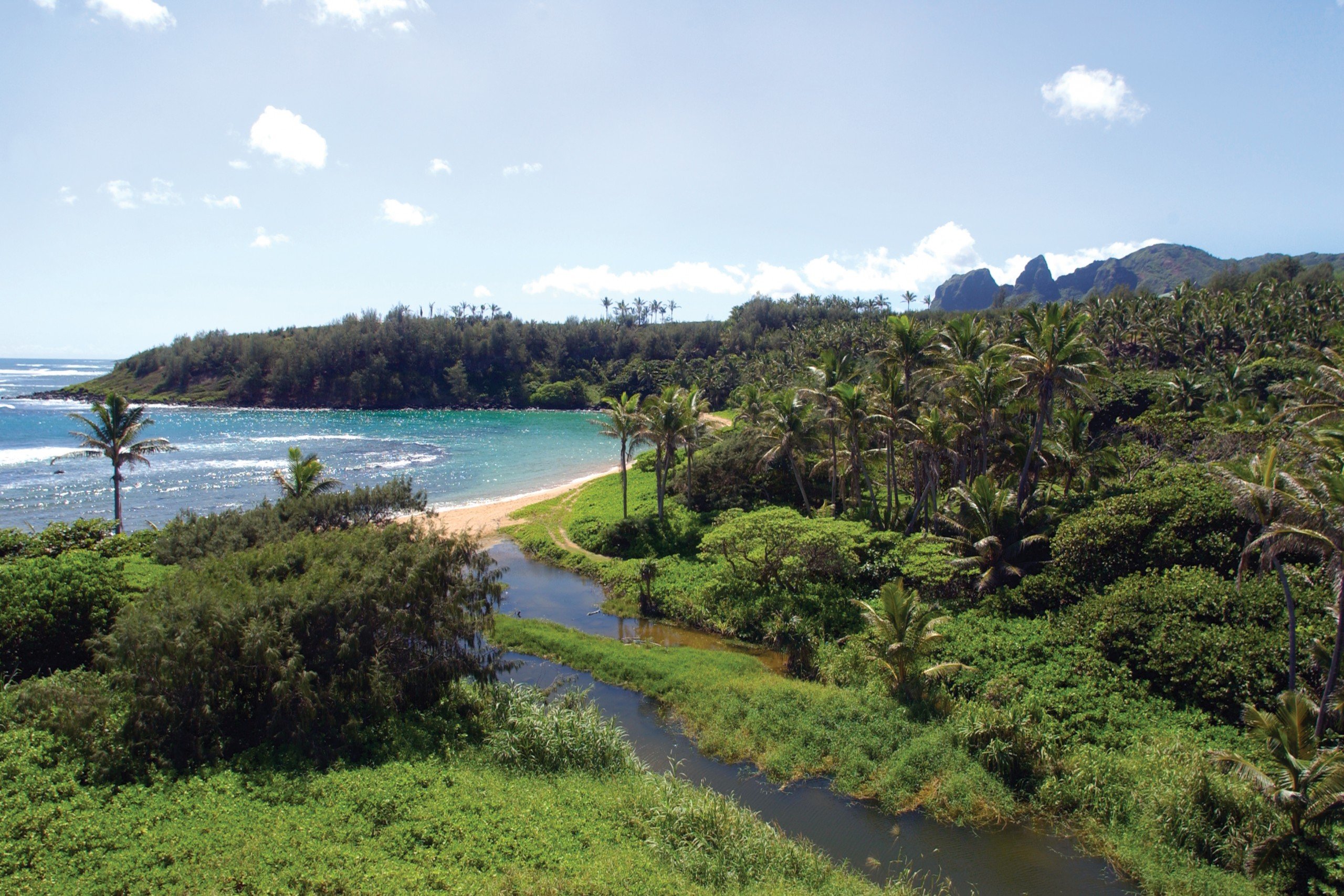 When Tara Plantation on Kauai's east side sold in November, the 174-acre beachfront property had been listed for 1,927 days – more than five years. At $28 million, the sale was Hawaii's priciest residential real estate transaction in 2009.
The sprawling property, tucked out of sight between the Anahola Mountains and Papaa Bay, originally listed in 2004 for $46.5 million. Even though Hollywood executive Peter Guber and his wife, Tara, had to cut the price drastically to sell it, they still received four times what they paid for it in 1998.
Representing the buyer was Hannah Sirois of Kauai Heritage Properties, while the listing agents were John Ferry, Malia Powers and Barbara Sloan of Coldwell Banker Bali Hai Realty. Despite speculation about a "Hollywood buyer" or development acquisition, Sirois says, Papaa Bay Ranch (as it's again called) was purchased by a noncelebrity, "professional couple" who aspire to own a property that allows them to "restore, recuperate and enjoy the magic of the island."
The wooded, rambling estate was owned by Kauai's Rice family, and then the Gerbode Trust for most of the 20th century. Before Hurricane Iniki, it was sought by Michael Jackson and Elizabeth Taylor, but sold to an Idaho rancher in the mid-1990s. In 1998, Guber bought it and incorporated authentic Hawaiian architecture, adding two 4,000-square-foot guest houses, a pool, horse stables, a yoga studio and a caretaker's house alongside the 13,154-square-foot, plantation-style home.
Sirois says the undulating property is criss-crossed with trails and has a meadow that abuts an idyllic sandy beach. "This is an extraordinary property," she says. "It's beautiful, just beautiful."