Where is the Bottom?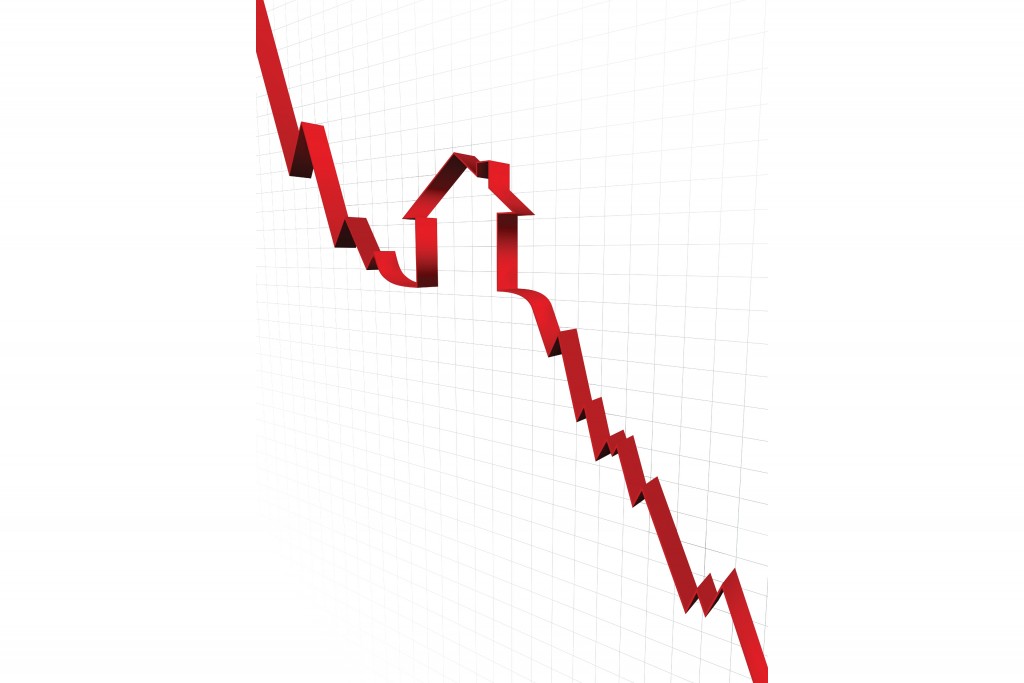 When will it recover?
Just about everyone in the Hawaii housing sector – brokers, lenders, economists, appraisers, analysts – says the crystal ball on prices is murky. A lot of outside factors make it difficult to predict where prices will go and when, like whether:
the stimulus packages work;
interest rates stay low;
public fear gives way to confidence;
in-migration to Hawaii rebounds from the past year's 1.4 percent downturn;
inflation takes hold.
With that in mind, what follows are cautious predictions from 10 people. Each had more to say, but we edited the comments to avoid duplication.
Prediction: Recovery late in 2010, but a lot depends on the stimulus working
"My guess is we'll bottom sometime in 2009, probably late this year or the first part of 2010. We'll start to recover later in 2010, because it's directly impacted by these very low interest rates. We've already started to see an increase in (purchases and refinancing). … It's a combination of the low interest rates and new tax credits.
"From that perspective there are bargain shoppers out there now. There are bargains in every price range. You have to look neighborhood by neighborhood. The credit criteria for loans have tightened, but there are still plenty of Fannie Mae and Freddie Mac loans available. Also VA. You can still buy with 5 percent down as long as you have a good credit score. …
"(But) if the stimulus monies don't have a positive effect we could see more substantial price decreases. No question."
Prediction: Slight decline with recovery late in 2010
"I think prices will continue on a slow descent, all depending on how fast the banks loosen up the money to approve loans. If they don't get it out, we'll continue to have lower sales and prices. We're now looking at the fourth quarter of 2010 (for recovery).
"My cash buyers are doing well right now. They're able to step up and say 'This is all I'm willing to give you, will you take it?' That sets in motion lower values for the neighborhood — if a sale is 20 percent off the list price. Then the appraisers set the prices based on past sales so, in effect, the appraisers are controlling the values."
Prediction: Slow recovery with up and down prices
"I don't think there's going to be a clearly defined bottom of the market. It's going to be a sloppy bottom — some months we'll look great and think 'OK, we're on the way up,' and some months we'll be down. It's not going down tremendously quickly, but it's not going up fast either. Yet, from all the indicators, the market has started to move in a positive way. …
"Here you don't have that inventory build-up so you're not having the same (downward) pressure on prices as on the Mainland. … There's good activity in the segment from $400,000 to $800,000."
Prediction: Slight turnaround late 2010, slow recovery through 2015
"Every month the forecast changes slightly. The most current forecast is a 24 percent trough in the second quarter of 2010 for Hawaii, whereas for the U.S. Mainland it's 37 percent. We did revise that up slightly. The peak to trough is not as large as a few months ago. It will trough and then it should bounce back fairly quickly.
"We'll see price growth in the last quarter of 2010. For the Mainland it's supposed to turn around at the end of 2009. On the Mainland the highest point reached was 2006 whereas in Honolulu prices were still rising until 2008. So it's been delayed. … It's going to be a slower path of growth. We're forecasting 2015 for the median to be back up to $600,000.
"The biggest thing we use to forecast house prices is income. We're seeing a slowdown in income in the coming quarters and a lot of that arises from unemployment growth. Overall we're seeing about a
1 percent decline in income, which is not nearly as bad as places hit harder. Vegas has seen roughly a 2.5 percent drop; Miami roughly 6.7 percent.
"Another reason home prices won't fall as far as on the Mainland is we've seen a smaller build-up in supply. There wasn't a large overbuilding."
"But Honolulu (prices) are also driven by tourism and the vacation home market. People in Hawaii will be affected by the weakness in the tourist industry."
Prediction: Too complex to predict, but Hawaii market stronger than Mainland
"You have to be past the bottom to know you've been there. We may be past it already. Or we may still be going down. But Moody's was ridiculous. It was just out of the ballpark. They didn't take into account our market. We were being compared to Mainland cities and I don't think we look like Las Vegas or Miami. We don't have the inventory levels other cities have. Land and housing are very limited.
"Historically prices go up very rapidly and then they flatten out here. They very rarely go down … (though) now they're coming down a little. …
"I can't predict when the housing market will climb. If the market was on its way up, the high end would go up first. We have a diminished number of sales at the high end and low end, which is why the median (on Oahu) is staying at similar levels. …
"The other islands are much more visitor-oriented so they need outside investment to help move their markets."
Prediction: Slight turnaround by the end of this year
"The bottom could come by the end of this year, assuming the economy starts picking up in the fourth quarter. For the economy to turn around in the fourth quarter, to bottom out, that depends on the stimulus package working. Housing prices lag the economy a bit. …
"If the economy is robust in a year and a half, we may see housing prices recover in maybe two years to where they were. But if the economy continues to slide I think we'll see a sliding in housing prices.
"I wouldn't expect that large a decline, not the 24 percent (projected by Moody's). In Hawaii there are a lot of second homes that, instead of rushing to sell and accepting a lower price, people will just take off the market and wait it out. It's still a very attractive place to live. And there was not as much speculation as there was in California so there's less of a bubble to pop.
"We also didn't see the number of subprime mortgages that the Mainland saw, so there aren't as many foreclosures."
Prediction: Decline likely into 2011, bottom on Oahu at about $460,000
"Throughout this year, next year and into a third year you're going to see the market declining and people suffering. The Japanese yen is at a low; they're not going to come over here. We'll have U.S. domestic visitors, namely from California, but they're not doing so well either.
"The high end is way down and tourism is way down, which is why our middle-class families aren't buying real estate. …
"We're adjusting to new realities. What is it like when you have expenses and you can't pull money out of home equity? How are you going to restore savings? When are you going to feel confident to make a major purchase? Prices are a reflection of confidence. It's hard to tell where values are and it's harder for people to commit if they're uncertain where the values are. …
"The bottom I would say would probably stop at 10 percent to 20 percent above the last bottom, around 1996 — probably about $460,000 as the median for a single family home. …
"With all the government money being spent, inflation will come. It will bring prices up again — and the buyer psychology will take hold again and they'll say to themselves, 'Holy cow, I better buy today.' "
Prediction: Hawaii will remain attractive, but slow financing hurts
"Hawaii has always been either No. 1 or 2 of the most expensive places to live — vying with San Francisco for that honor. It's the same reason — limited supply. … Plus it's a desirable place to live, and that's not going to change very much."
"I've noticed regarding sales that people will schedule a home inspection and then postpone because they're having trouble getting the paperwork done because of the delays in getting loans. It takes a little longer to assure mortgage companies you're a good risk."
"The Hawaii market will be heading up, but the average person out there will feel that we are still heading down."

– Michael Strada, Morgan Stanley
Ray Benedicktus
Benedicktus & Associates, appraisers
Prediction: Prices might go down a bit more
"The pricing goes by neighborhood, and it's supply and demand. There are a lot of properties on the (Oahu) market, say in Ocean Pointe and Ewa Beach, and that has forced a lot of the prices down. Whereas you could go to another neighborhood and it could be fairly stable. Neighborhoods on the east side like Kaimuki and Kahala, you haven't seen any downturn in pricing. For instance, Hawaii Kai has only gone down 1 percent. … Places like Kailua, Kahala and Kaimuki, those prices won't come down too much.
"There's a lot of refinancing going on. It's much easier than it was last year. I've also been doing a lot of VA purchases out in Waianae and Ewa Beach. For maybe $5,000 you can get into a home. … Most of the lenders I talk with say you need a minimum of a 680 credit score to get a loan."
Prediction: Prices will rise next year so get ready to buy
"My personal view is we'll hit bottom at the beginning of 2010. The Hawaii market will be heading up, but the average person out there will feel that we are still heading down. The Mainland market should bottom this month (June 2009). I think we will follow six to nine months later.
"The real estate market will start heading up for a couple of reasons: Lenders will start lending again – banks are already lending again by providing conforming loans (conventional loans up to $625,500 for single-family units.) Equity lines of credit should follow, and then jumbos after that.
"In addition, there will be a general perception that there are terrific values out there — big time — and this could be a once-in-a-generation time to own a home that you felt could never be yours."
Asian Buyers
None of the experts Hawaii Business talked to saw new outside buyers from Asia – including China and South Korea – coming here anytime soon. That may drive the market in the future, but not soon enough to move us past this recession
.
"There's always talk about the China market," says V. Vance Roley, dean of the Shidler College of Business at the University of Hawaii-Manoa. "But their economy is going to have to recover first before that happens."
"I don't believe the Chinese buyer will be here for a few more years," agrees Chason Ishii, president of Coldwell Banker Pacific Properties. "The wealth in China really resides with a certain sector of the population and it tends to be tied into the government. … Because of the fear of disclosing their wealth you don't see diversifying purchasing outside of China."