For Women Entrepreneurs: Expert Advice, Original Data and a New Conference
This one-stop package helps Hawai'i women overcome the challenges of launching and sustaining their businesses.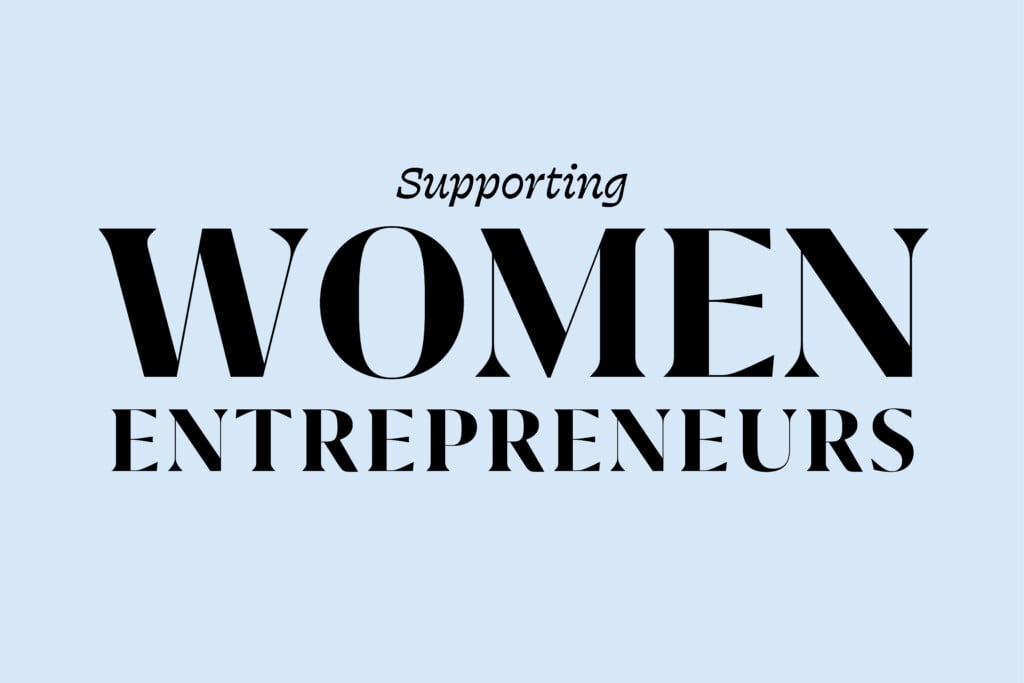 All entrepreneurs face huge challenges, but women often face extra obstacles, such as increased difficulty accessing funding, not being taken seriously and greater struggles balancing business and family life.
I collaborated with the Patsy T. Mink Center for Business & Leadership and Central Pacific Bank on a survey of local female entrepreneurs to better understand their needs, problems and goals. The Anthology Marketing Group interviewed 245 women who are owners or principals of local small businesses that are majority female-owned.
To address those needs and challenges, Hawaii Business Magazine held the first annual Women Entrepreneurs Conference on May 10 at the Prince Waikiki. Central Pacific Bank is the presenting sponsor.
Sessions and workshops will provide information on access to capital, revenue growth opportunities, financial management, networking, plus inspiring advice and stories from successful women business owners.
Learn more about the WE Conference at wec.hawaiibusiness.com.
---
Key results of the survey of female business owners are published in this report, along with my recent interview with two CPB leaders, Chair Catherine Ngo and Susan Utsugi, senior VP and manager of the Business Banking Division. Here are highlights from that interview.
Petranik: Do you think female entrepreneurs face additional challenges from those faced by male entrepreneurs?
Ngo: I do think women face different challenges than men and part of it relates to what I think of as legacy and historical biases, whether that be the thinking that women may prioritize motherhood over their businesses, or the impression that men have the boldness and drive to be successful entrepreneurs. I will say it's good to see more and more successful women-owned businesses year over year. I do think those biases are eroding.
Utsugi: All entrepreneurs face similar challenges, however, women entrepreneurs face additional unique challenges. Studies show they received less funding than their male counterparts. False stereotypes about women put them at a disadvantage. And they may delay going for capital, or go for less capital than they actually need, which limits their growth.
On the other side, studies show that when women entrepreneurs are capitalized, startups they found or co-found are better financial investments. They're good custodians of the funds they receive and generate higher annual revenue. They're a good investment.
Petranik: Is the Women Entrepreneurs Conference designed to help women business owners deal with those challenges?
Utsugi: Yes. The conference will offer information on accessing different types and sources of capital. Attendees will hear from successful women entrepreneurs and how they overcame their challenges. We offer sessions on imposter syndrome and overcoming fear, on branding and marketing, on crafting the perfect pitch, plus the conference will be a place for women to connect with other successful entrepreneurs, hear their stories, and be inspired and energized.
Ngo: We want to replicate the experience of the women who go through the WE by Rising Tide program. (A 10-week program for female business owners run by the Mink Center and funded by the CPB Foundation. Learn more or apply at risingtidehawaii.com.) In the graduation ceremony for our first cohort of 20 women, the graduates said it was a rigorous program, but they said things like, "I feel empowered," "I feel armed with knowledge," "I have greater confidence in myself and in the future of my business," and "I'm more excited about driving this company to success."
That was an aha moment for Susan and myself. That's when we started talking about opening this kind of program to a much larger group in a one-day conference. And it was wonderful to see others jump in to support this conference.
Petranik: Confidence is a huge issue for all businesspeople because confidence means they're willing to invest further time, energy and money to open a new location, hire further employees and add products and services.
Ngo: More confidence often means the owner will ask for more capital. Women sometimes underestimate the future prospects of their business, while men might do just the opposite.
Utsugi: In the WE by Rising Tide program, four out of the 10 sessions focused on financial management. That helps women business owners understand their financial statements and cash flow, how to use them to make decisions going forward. With knowledge is empowerment, so they feel more confident taking on risks, such as debt.
Petranik: What information and inspiration do you hope attendees will gain from the WE Conference?
Utsugi: We want them to get a good understanding of access to capital, what forms of capital are out there, so we're bringing in folks who cover the spectrum, from crowdfunding to women-funded venture capital, all the way to traditional conventional financing.
We're also having an expo with small-business resources all in one place – such as organizations that provide free or low-cost services. We'll have folks who can help them write their business plan, help with hiring and retaining employees, obtaining capital.
We want the conference to be a one-stop shop for women entrepreneurs. And we'll conclude with a pau hana that's going to be an opportunity to network. We found in our WE by Rising Tide program that networking was key for women entrepreneurs, one of the things they found very beneficial and that it resulted in more business.
We had one cohort member who was already doing business with big box retailers like Costco and Sam's Club, and she helped another cohort member get her products showcased in Costco.
Ngo: There's so many other stories like that where the power of networking resulted in a strategic partnership, customers or even funders for the business.
Petranik: Why does Central Pacific Bank provide this support for women-owned businesses?
Ngo: We were founded about 70 years ago by veterans who came home from World War II and saw the banking needs of immigrant families were not being met. We were founded to help underserved segments of the community and that's a legacy we continue to honor today, and that includes local women-owned businesses.
Utsugi: I think no local bank does more to support small businesses than Central Pacific Bank. We created unique programs to help small-business customers like the Keep Hawaii Cooking program during the pandemic and we continue to help restaurants in Hawai'i.
We developed the WE by Rising Tide program. We've graduated two cohorts and continue to have events where alumni strengthen their network. The last one was on positive thinking.
CPB received the most awards and recognitions of any local bank from the U.S. Small Business Administration's Hawai'i District Office including Lender of the Year Category 2 for 2022. We've received this award 13 times since 2007. And in the latest fiscal year, CPB financed more SBA loans than all of the other local banks combined. We're very proud of that.
Ngo: We're really happy to partner with Hawaii Business Magazine to be the presenting sponsor of the Women Entrepreneurs Conference. We hope this will be an annual conference and really encourage women to participate in events of this kind.
Small businesses in general are such a great engine to Hawai'i's economy. Women entrepreneurs are a vital part of that.
Petranik: And these locally owned small businesses mean the revenue and profits stay here in Hawai'i and that's not always the case with big mainland companies.
---
Survivability
Female entrepreneurs were asked in the survey: How confident are you that your company will survive and still be operating five years from now? Their answers show that the larger the business, the greater the likelihood of confidence.
What Are Your Obstacles to Getting Outside Funding?
Survey respondents were asked if they had any issues or problems obtaining outside funding; 45% said they did have a problem. Here are the top problems they cited; some respondents cited more than one.
How Did You Get Your Startup Funds?
The women were asked how they raised the original capital to start their companies. Some listed more than one way.
Next, they were asked if they knew how to ask for or obtain outside funding and capital. Here are how many said yes.
How Much Funding Do You Want and How Would You Use It?
The female business owners were asked how much extra capital they would like to have available, if possible. Two outlier responses of $5 million and $15 million were excluded from the calculations.
From the 157 respondents who said they would like additional capital, here are the top things they said they would use the money for. Some cited more than one purpose.
Are You Risk-Averse? Do You Suffer From Imposter Syndrome?
The female business owners were asked for their thoughts on the perception by some people that women are more risk-averse than men.
Do you agree that women are more risk-averse than men?
Each respondent was presented with this statement: Imposter syndrome can be defined as a collection of feelings of inadequacy that persist despite evident success. "Imposters" suffer from chronic self-doubt and a sense of intellectual fraudulence that override any feelings of success or external proof of their competence.
The respondents were then asked two questions.
Unique Issues That Female Business Owners Say They Face
Survey respondents were asked to identify any unique problems or difficulties that female entrepreneurs encounter. They were not given preset responses; here are their top responses.
Female business owners whose operations are solely on the Neighbor Islands are significantly more likely to feel they are not taken seriously or are disrespected than women whose businesses operate only on O'ahu – 39% vs. 17%.
What Is the Impact of Your Family on Your Business?
Female business owners were asked to choose which of these three options best mirror their personal situations and views.
Based on their responses, female business owners with mentors are more likely to view their family situations as assets than those with no mentors.
Mentoring also correlated significantly with whether the owner's company had increased gross revenue or sales over the past year. Here are the percentages of respondents who said they have a mentor.
Why Did You Become a Business Owner?
The female business owners were not given preset responses to the question: Why did you become a business owner? Here are the top responses; some cited more than one reason.
How Do You Define Success?
The female business owners were presented with six ways to define business success and asked to select the one they felt best mirrors their views.
What's Your Biggest Challenge?
The owners were asked to identify the top issue or problem currently facing their businesses. No preset responses were given. Here are their top responses.
Methodology and Who Was Surveyed
The research was conducted by the Anthology Marketing Group on behalf of the Patsy T. Mink Center for Business & Leadership, with cooperation and assistance from Hawaii Business Magazine and Central Pacific Bank. The survey used an online methodology.
The respondents were owners or principals of female-owned businesses, defined as having at least 51% ownership by one or more women.
A total of 245 interviews were conducted from Nov. 11, 2022, to Jan. 18, 2023. A sample of this size has a margin of error of plus or minus 6.26 percentage points with a 95% level of confidence.
Breakdown of the business owners surveyed