More Than 1,500 Workplaces Gear Up to Support the Community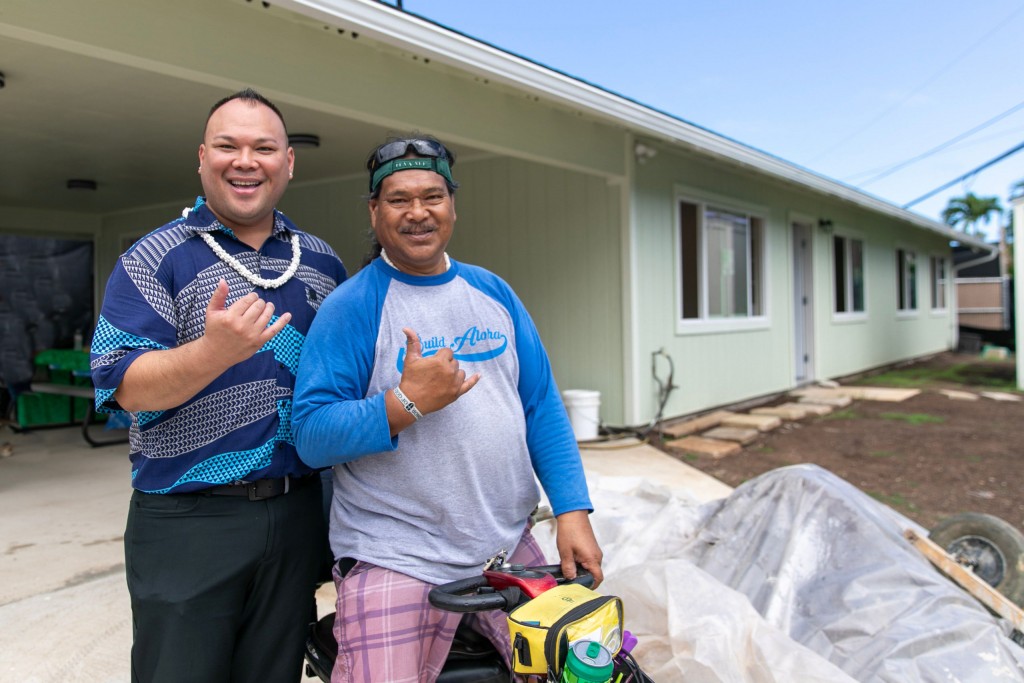 As the coronavirus pandemic continues to impact life in Hawai'i, more than 1,500 local workplaces launch giving campaigns to make it easy for employees to support relief efforts.
Annual workplace campaigns in partnership between Aloha United Way (AUW) and an employer, allow workers to give a little from each paycheck, or designate a one-time gift to over 300 different local nonprofit organizations.
Local nonprofits "actually build stability. They build family," said Ona Salis, now a homeowner after years of homelessness compelled him to call AUW who connected them to Honolulu Habitat for Humanity. Salis, his father, and his siblings went without stable housing for many years following a medical diagnosis that impaired Salis' father's ability to work. "If it wasnʻt for them, we wouldn't be standing here today," he said in an interview with HI Now.
Aloha United Way's workplace giving campaigns are a significant source of support for the community, and AUW distributed over $18M last year, as a result. Some of the funding goes to strengthen programs specifically serving ALICE families, those who are "Asset-Limited, Income-Constrained and Employed" meaning that they are fully employed but struggle to make ends meet. The pandemic-related unemployment rates have pushed many ALICE families closer to the borderline of poverty making nonprofit services more important than ever.
Aloha United Way 211 statewide helpline has fielded an increase in calls from Hawai'i residents, many of whom have multiple and increasingly complex needs. Average weekly calls have climbed from roughly 300 per week in February to nearly 2,000 per week since the pandemic reached Hawai'i.
211 operators connect callers with multiple services including food banks, rental and mortgage assistance, and legal aid. And collaboration is essential. Jim Murphy, Executive Director at Honolulu Habitat for Humanity had this to say about Habitat's partnership with AUW, "They bring us to the table with other partners who also serve the ALICE population, though we are all providing for different needs."
The only way to face a crisis, is together.
If you want to start a giving campaign at your own workplace, it's easy.
Visit AUW.org/Together