Yes, We're Open: Noods Ramen Bar in Kaimukī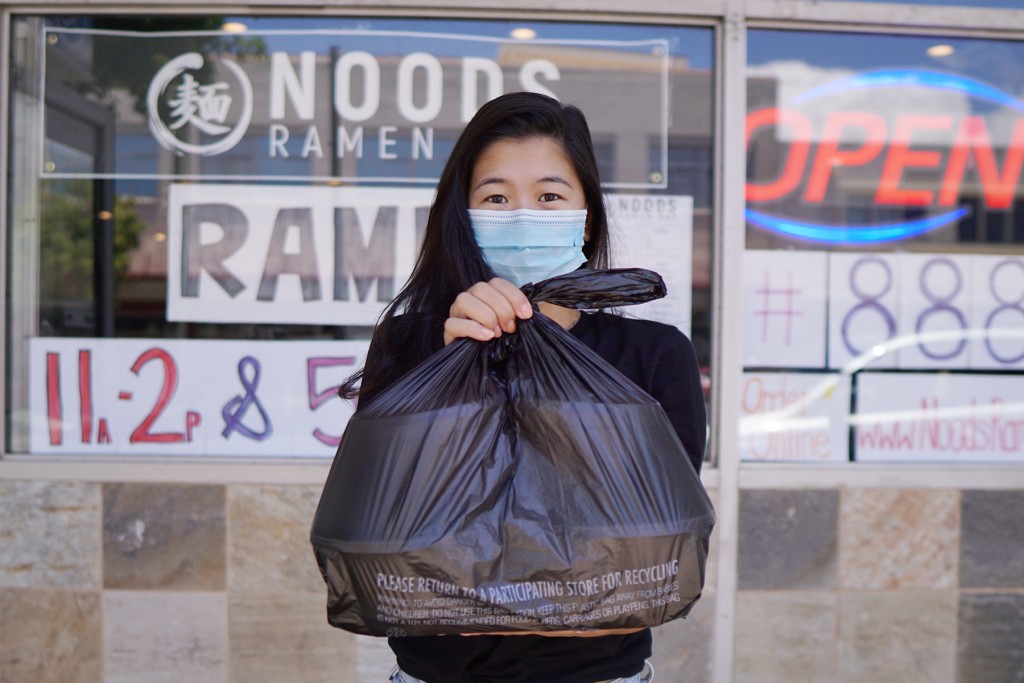 First in a series of profiles of new small businesses in Hawai'i that have launched since the pandemic shutdown
Blane Nishizawa's secret to success is adaptability.
Nishizawa's newly opened Noods Ramen Bar began as a pop-up out of his McCully area restaurant/bar called Osoyami. But he wanted to give Noods its own permanent space.
As fate would have it, Nishizawa signed a lease for the space of a closed restaurant on Waiʻalae Avenue just two weeks before stay-at-home orders began. By the time the deal was finalized, the state was in full quarantine mode. Following through meant Noods would have to be transformed from the original plan, and fast.
One of the biggest challenges was adapting the flow of the kitchen and service from a sit-down bar to a fast-paced takeout place, now serving 175 to 300 bowls of ramen a day.
"I've never gone through as much takeout containers as I have in the past month we've been open in Kaimukī," Nishizawa says. "With the amount of ramen sales we are doing, most of our free space in the restaurant is taken by boxes and boxes of takeout containers." 
Noods Ramen got zero government assistance because new small businesses do not qualify for the federal Paycheck Protection Program or the county's Small Business Relief and Recovery Fund. Thankfully, Nishizawa says, Noods got private help. "Our landlord was kind enough to give us a month's rent free to help us out." 
A month and a half after opening, Noods is doing well. "People still have to eat, and we are very reasonably priced for the level of quality we offer," he says.
In fact, Nishizawa sees a silver lining in his timing. "Opening during this time has given us a boost in business as people have become accustomed to ordering takeout, which makes us approachable to everyone, as opposed to if we opened and there wasn't that mindset going on. Banking on mostly in-house dine-in service would have definitely lessened our appeal as ramen is not commonly taken to go."
Noods is planning to bring back the dine-in service side by June 16, now that many restrictions have been lifted for restaurants.
For other entrepreneurs just launching a business, Nishizawa suggests: "Be flexible with what you're offering to adapt to your clientele's wants and needs."
Your next priority should be social media presence, he says. "Instagram is king here. Post a good promo pic every other day or so and engage with everyone. Repost people's stories and make people feel included. Don't be afraid to show a sense of humor in wording as opposed to vanilla PC wording." That's evident in the restaurant's pop culture name and its hashtag: #sendnoods.
If you lock in those two factors, Nishizawa says, "even a lack of parking won't matter."
See the website and menu here.
---
If you know a local business that's opened during the pandemic or since, email us at feedback@hawaiibusiness.com.