Yes, We're Open: Pacific Horizon Lending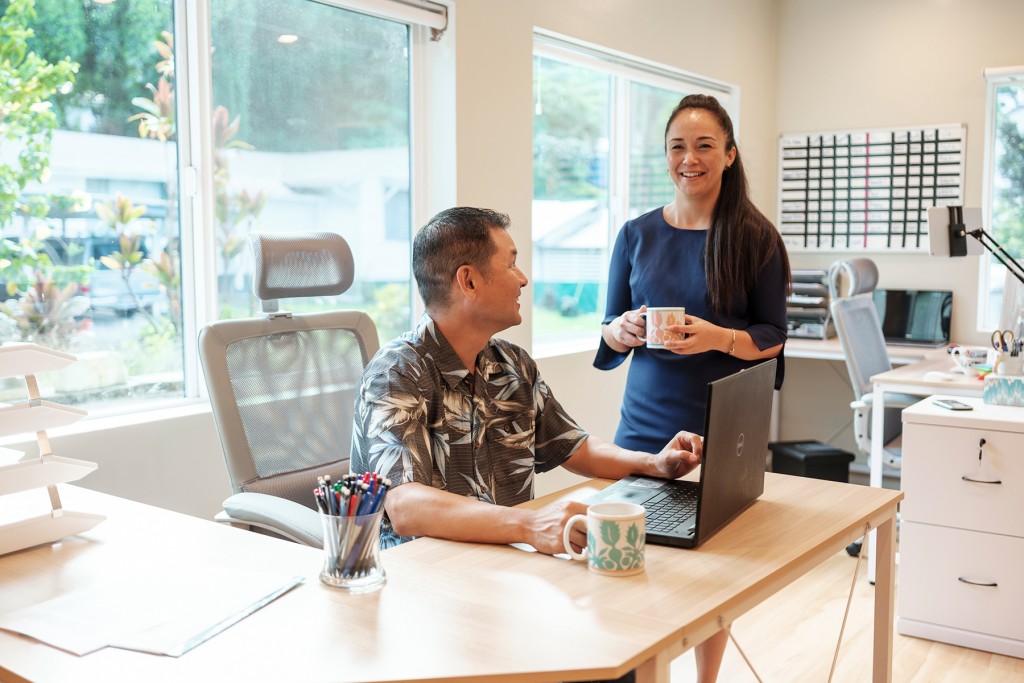 One in a series of profiles of new small businesses in Hawai'i that have launched since the pandemic shutdown.
An international pandemic hitting just as you launch an independent business may seem like an insurmountable barrier. Noelani Yoshino is ready for the challenge.
Yoshino started planning to open her own mortgage lending practice last year, but the inspiration began about 10 years ago. "At the time I had already had four years of experience under my belt, but was young, naive and more interested in the day to day. … Fast forward to 2019 and I was older, had given birth to my son, Liam, and was a bit more concerned about the future than just what would happen tomorrow."
She realized her dream a few months ago with the opening of Pacific Horizon Lending, a full-service mortgage broker. However, quarantine forced Yoshino to change her opening in numerous ways, including the physical office where she would be working.
"We had to invest more into equipment and systems that would allow us to work with our team and our clients. Getting new office equipment was more of a challenge with shipping and manufacturing delays," says Yoshino. The company is working out of Yoshino's home in Pauoa for the time being.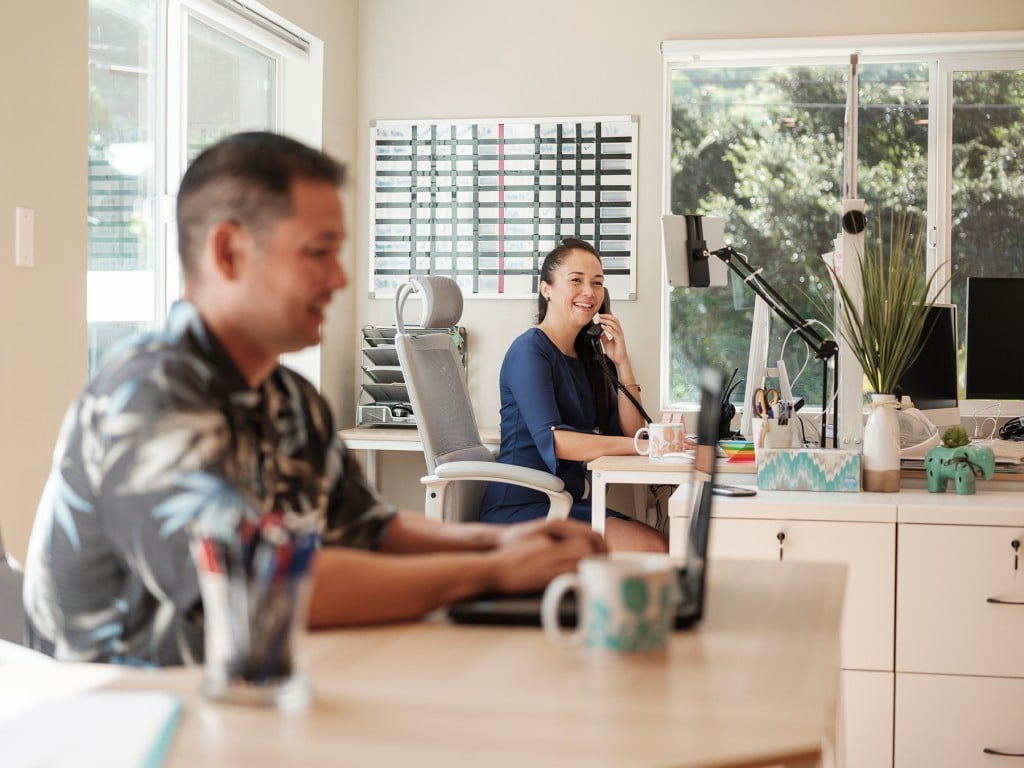 The pandemic has also made it harder for the company's potential customers – some of whom are furloughed or no longer employed. All that plus Hawai'i's already challenging housing environment means it's a tough time to start a mortgage business. Nevertheless, Yoshino is confident in her abilities and her team.
"I felt I could relate to most of my clients because I've lived here my whole life and can understand the challenges where the cost of living is very high. With the knowledge gained over the last 14 years, I hope I can provide guidance and opportunities for clients to navigate the sometimes confusing and complex mortgage environment."
In fact, even before the pandemic began, Yoshino wanted to test herself.
"I was looking to grow as a person and felt the only way to do that was to challenge myself … which to me meant doing things that don't necessarily already have a road map of what to do and how to be successful," says Yoshino. She adds that, "when things get rough, that's when you learn how to be most resourceful."
For entrepreneurs that may be hesitating to get started, Yoshino suggests: "Stay true to your heart and don't be afraid to jump into the driver's seat of your own life. Don't sweat the small stuff because every new day is an opportunity and it is you who will determine how big that opportunity can be."
If you know a local business that's opened up during the pandemic or since, email us at feedback@hawaiibusiness.com.