Yes, We're Open: Panda General Store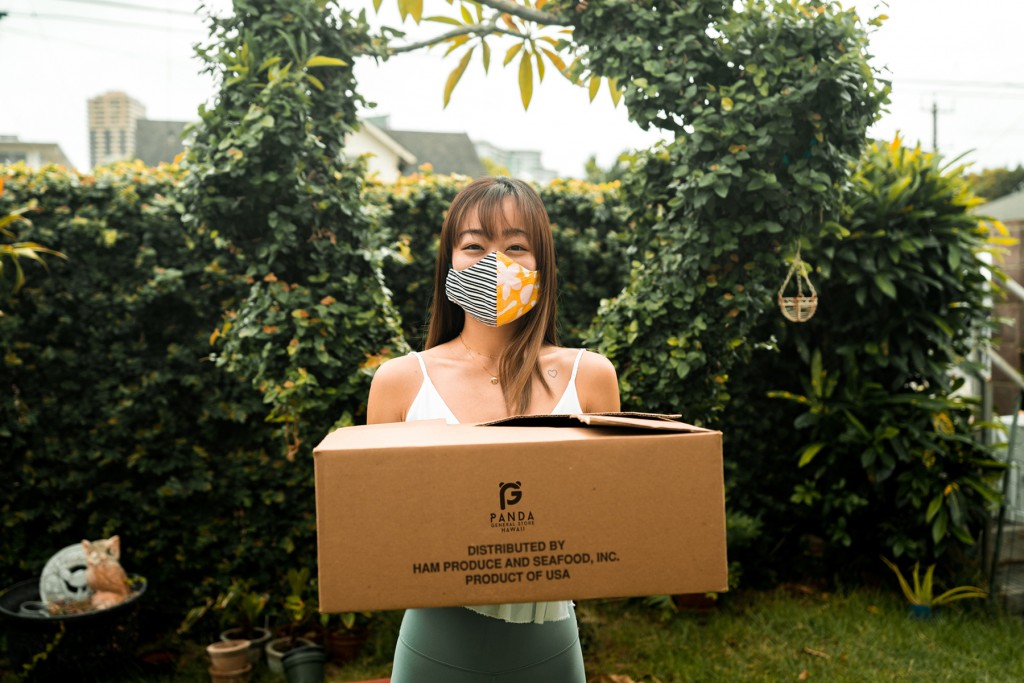 One in a series of profiles of new small businesses in Hawai'i that have launched since the pandemic shutdown began
Crisis can open a window of opportunity.
Panda General Store is a grocery delivery service formed by three friends whose careers were impacted by COVID-19 in March: Andrew Tran, Eric Chu and Evan Asato. The business was formed in 2018, but since its founders were all too busy with their day jobs, its launch was delayed.
"Evan and I provided video production services to clients through my company, Redefined Media, and Eric provided marketing consultation services through his agency, EC Marketing," says Tran. "Both of our companies experienced about an 80% reduction in business, which forced us to pivot and act quickly to launch Panda General Store."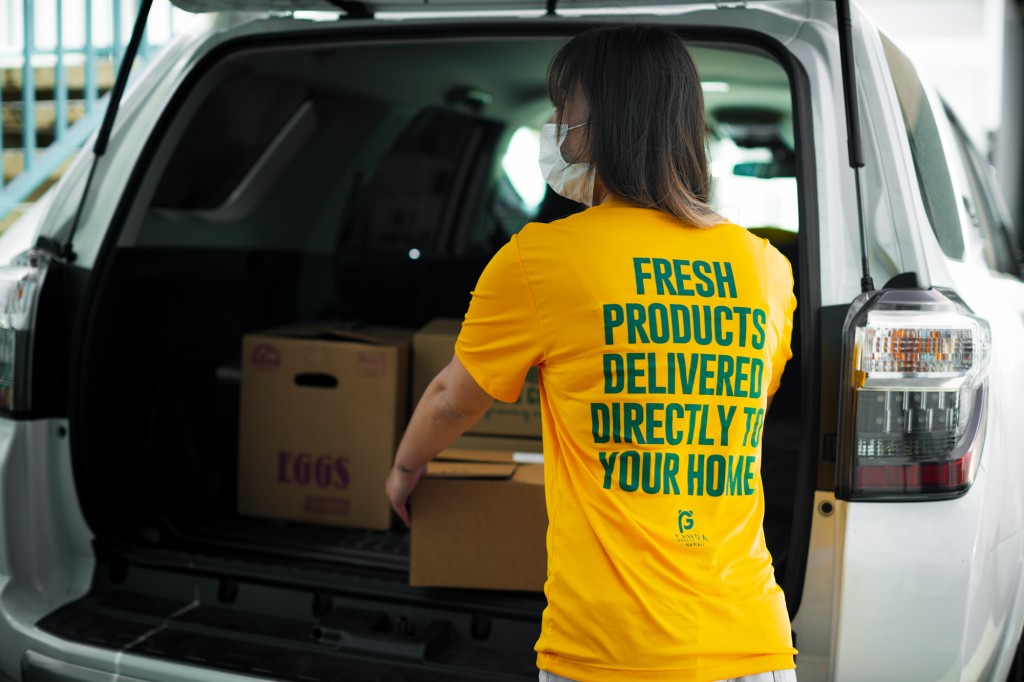 The stay-at-home order provided their opportunity since for many residents, going out to shop was becoming too dangerous, too troublesome or both. "We saw a strong need in the market to offer a grocery delivery service that provides convenience to local residents and supports local businesses," Tran says.
Preparing to launch with the pandemic in full swing came with its own challenges. Tran says the partners had to work remotely through endless virtual meetings to get their business off the ground fast enough.
"Fortunately, Eric had contacts in the food distribution industry. … And Evan and I had the creative and marketing experience and resources to work on our visual assets, so we combined all of our experiences and resources together to launch the Panda General Store," says Tran.
But similar grocery delivery services were already operating, so Panda General Store had to offer something different.
"In addition to pre-packed boxes, we wanted our customers to have the ability to pick and choose what they want and need," says Tran, referencing the store's a la carte options. "A pre-packed box would be perfect for larger families and can feed them for more than a week. However, it wouldn't work for a couple with no children or someone living alone."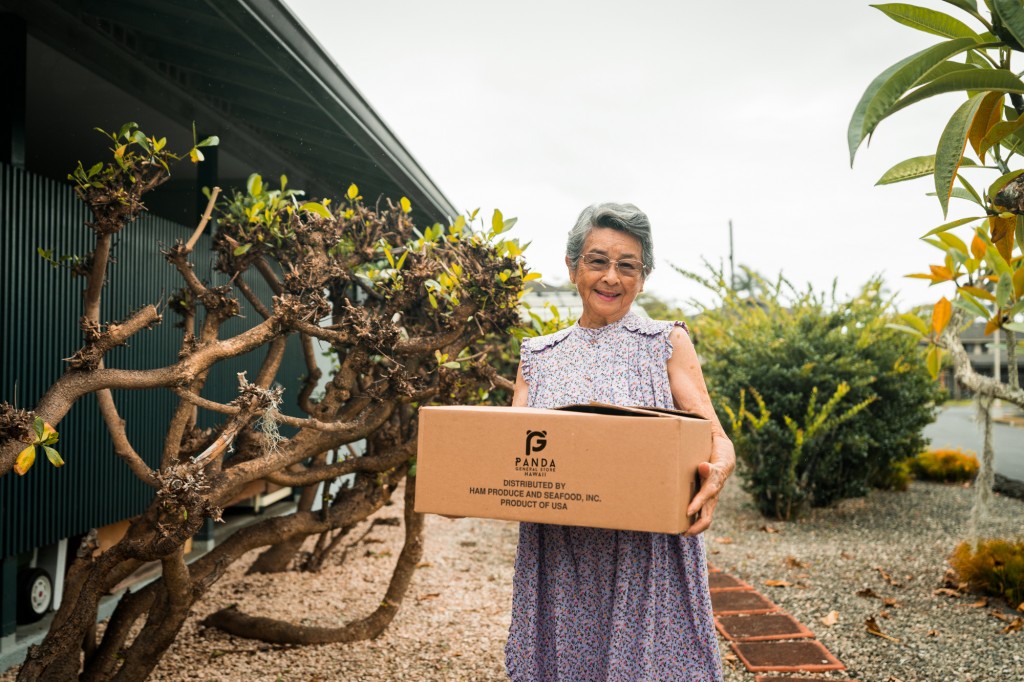 They also found islandwide same-day delivery service to be an important feature that some existing services weren't offering.
"There was a time during the stay-at-home order when Eric tried to order groceries but did not receive his order for up to a week because orders were so backed up," says Tran.
Customers can schedule Panda deliveries from 9 a.m. to 9 p.m. And while Panda General Store staff follow all city, state and federal health guidelines, the owners also provide the option of contactless delivery upon request for an extra measure of safety.
Tran emphasizes Panda General Store's collaborations with other local businesses.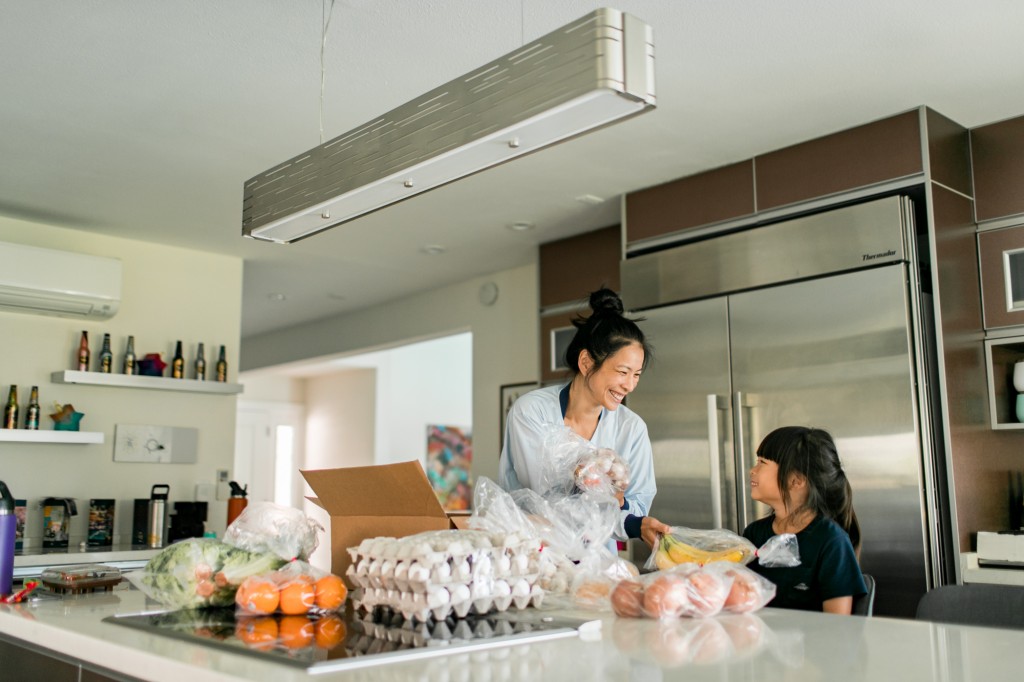 "We wanted to make sure that we offer products from local businesses whereas other delivery services in the market supported national brands. We've partnered with different local businesses and distributors such as Ham Produce & Seafood, Mari's Gardens for fresh fruits, produce and even fresh local fish directly from the auction." Other partners include Sun Noodle, Ubae, La Tour Bakehouse and Onda Pasta, with inventory added to the online store every week.
Tran believes it's important to always think and plan ahead – and that belief has paid off.
"A simple idea formed two years ago between three friends became our reality and livelihood today, and fortunately it was there for us when we needed to pivot during these uncertain times," he says.