Yes, you can become an Affordable Housing Developer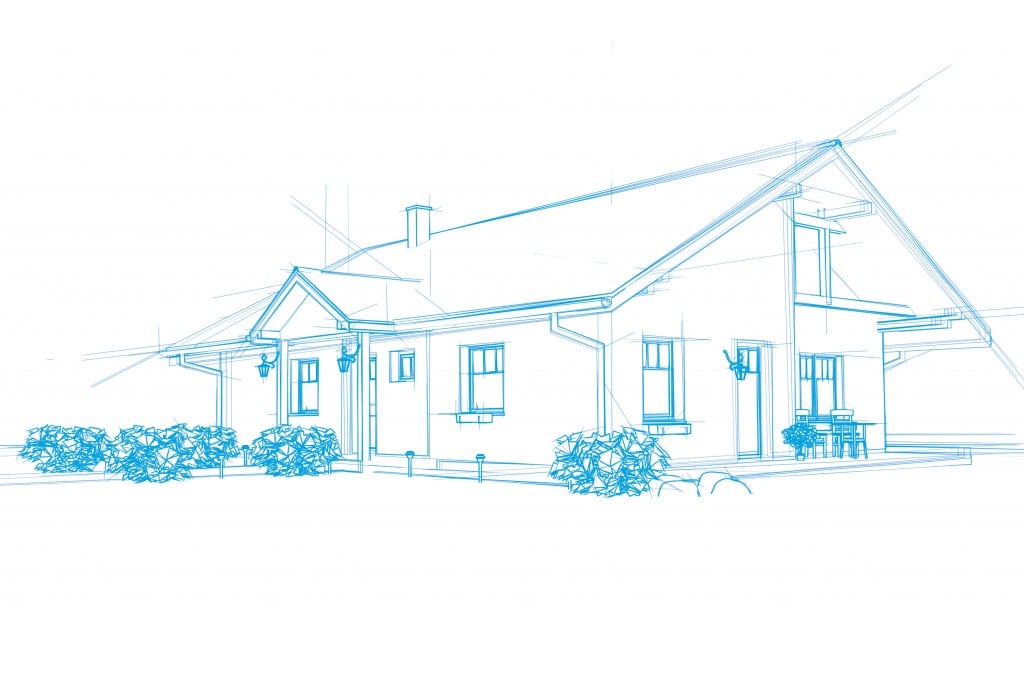 Some people think that a partial solution to Hawaii's critical shortage of affordable housing is right in our own homes.
These advocates want to boost the supply of affordable rentals by relaxing restrictions on ohana units – known officially as accessory dwelling units. Easing zoning regulations for ADUs, they say, will encourage construction of these small, self-contained living units on single-family lots or the reconfiguration of existing homes.
"Allowing for more ADUs is a straightforward way to chip away at our affordable housing shortage," says Jenny Lee, staff attorney for the Hawaii Appleseed Center for Law and Economic Justice, a nonprofit law firm that is spearheading the effort. "We see them as a low-cost way to facilitate private-sector development without costly government subsidies."
Honolulu Mayor Kirk Caldwell is touting ADU development as a key part of the city's draft housing plan, which estimates that accessory dwellings could add 22,000 rental units to Oahu's neighborhoods. Honolulu City Council is considering a measure to loosen ADU rules.
The Hawaii Housing Planning Study 2011, prepared by the SMS Research and Marketing Services Inc. for the state government, projected the state will require 28,000 additional housing units by 2016 to meet anticipated demand, with 19,900 of those units needed in Honolulu. Construction so far has lagged far below that figure.
Affordable rentals are in especially short supply. In 2013, 44 percent of Hawaii households were renters, compared to the national average of 34 percent, according to the Census Bureau's American Community Survey. Housing is considered affordable if you pay 30 percent or less of your monthly gross income for shelter. By that measure, for a person or family to afford a two-bedroom rental at fair market value in Honolulu, they would need to make $72,800 annually –which is almost exactly the median household income. Those who make a lot less than the median income are usually those who struggle to find affordable housing.
In November, the Honolulu City Council's Committee on Zoning and Planning passed Resolution 14-200, introduced by council member Ron Menor, which removes impediments to the broader adoption of ADUs. The resolution proposes to lift the rule that only family members can occupy accessory units and seeks to increase the number of eligible neighborhoods and lot sizes.
Lots must have adequate road, water and sewage infrastructure, though specific regulations on ADUs vary by county across the state. Hawaii Island permits the construction of "ohana dwellings" on agricultural land as well as on residential properties of at least 10,000 square feet. Kauai allows a secondary dwelling on most residential lots, while Maui stipulates that homeowners can build a single detached unit on lots of 7,500 square feet or more.
"ADUs could provide rentals for seniors, young people starting out on their careers, families who are working, the disabled."

–Betty Lou Larson,
Volunteer, Partners in Care
Honolulu prescribes a minimum lot size of 5,000 square feet within ohana-zoned neighborhoods for one attached unit, but it is the only county to limit occupancy of such units to family members, a rule that has been in effect since 1992. At a public hearing held Nov. 20 at Honolulu Hale, speakers from faith-based organizations, nonprofits and the real estate industry supported the proposal to ease regulations. "ADUs could provide rentals for seniors, young people starting out on their careers, families who are working, the disabled," said Betty Lou Larson, a volunteer with Partners in Care, a Honolulu-based coalition of providers for the homeless. By confining development to existing neighborhoods, she added, ADUs help curb urban sprawl and preserve undeveloped land.
Not everyone agrees more ADUs are a good idea. A few speakers at the hearing worried that added density would increase street parking and traffic, and encourage more absentee homeowners and vacation rentals. Kailua resident Ursula Retherford also questioned the city's ability to monitor compliance.
"The failure to enforce regulations has resulted in the proliferation in our residential neighborhoods of thousands of illegal vacation rentals and the loss of needed housing units for local residents," she said.
Honolulu architect Questor Lau has documented the rise of illegal rentals on Oahu. Analyzing permits issued by the city from 2005 to 2012, Lau found that 5,680 permits, or 37 percent of those granted for home additions, dens and recreational rooms, were likely intended as illegal secondary dwellings, while 102 permits, or less than 1 percent, were for ohana units. In his doctoral thesis at UH-Manoa, Lau argues that overly restrictive permitting has resulted in a shadow market in rentals that deprives the city of much-needed revenues and compromises its ability to manage urban growth. "Given what people are doing with rec rooms," he says, "maybe we should look at fine-tuning the city's policies to support the community's need."
Harrison Rue, administrator of Honolulu's Transit-Oriented Development Office, states that the city is aware of the issue and is looking at ways to encourage compliance: "We're saying, let's not only make it easy to build, let's make it easy to get permits and to pay the fees." City officials are considering an amnesty program that would allow owners to bring their illegal units up to code. Planners are also exploring guidelines such as allowing one ADU per lot, capping unit size at 800 square feet and requiring one off-street parking space for each unit.
"We're saying, Let's not only make it easy to build, let's make it easy to get permits and to pay the fees."

–Harrison Rue
Administrator, Honolulu's Transit-Oriented Development Office
Rue points to cities such as Portland, Oregon, and Santa Cruz and Marin Counties in California that have implemented successful programs. In Santa Cruz, ADU construction tripled after the county enacted zoning changes in 2003, and promoted preapproved designs and low-interest loans. Portland waived its permitting fees in 2010 and saw a five-fold increase in ADU permits. In Marin County, despite a thriving market in vacation rentals, the Appleseed Center says that 62 percent of ADUs were affordable to low-income households, defined as those earning less than 80 percent of area median income. If the City Council resolution becomes law, officials project that up to 250 accessory units per year could be built in Honolulu.
In December, the Honolulu City Council voted unanimously to approve Resolution 14-200. As the proposal moves through further steps in the legislative process during the coming year, the Appleseed Center is assembling a free manual for homeowners that includes architectural designs and financial advice.
Jenny Lee emphasizes that the lack of affordable housing affects everyone in the community. "The people who can't afford to buy or rent a home are our neighbors, our children or our parents who want to age in place," she says. "ADUs are not going to solve the whole problem of affordable housing, but they're an important step in moving ahead."