Meet Your Unfair Advertising Advantage [Sponsored]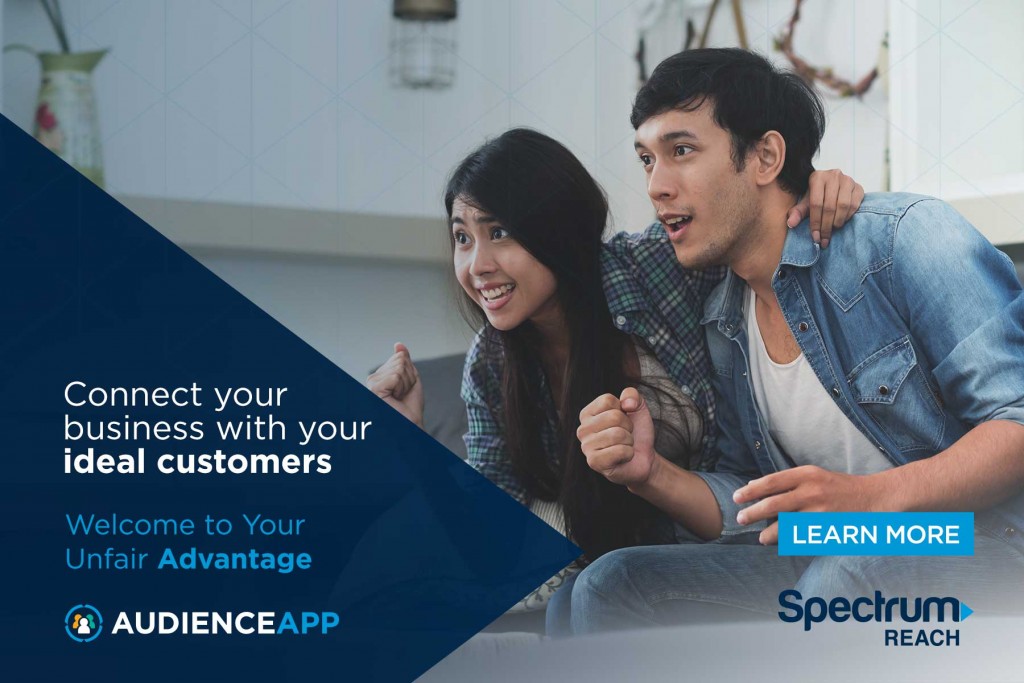 Spectrum Reach just introduced a new product for Hawaii advertisers that makes connecting with ideal customers easier than ever before.
Our exclusive TV planning tool puts our entire world of data intelligence to work right before your eyes. The result is a highly-optimized TV campaign that reaches targeted audiences like never before.
The way TV is bought and sold hasn't changed much in the past 60 years. Until now. We may use email and PDFs instead of fax machines and bike messengers to communicate with one another. But the process of buying and placing media itself has remained largely similar to how it was done in the 1970s. This is remarkable, especially when you consider the massive disruption in media just in the past 10 years. This change is long overdue.
What does this mean for marketers? With AudienceApp, you can look at audiences and other key audience attributes to identify and target messages on TV – still the undisputed leader in building brand awareness. Rather than relying on dated demographic segments and incomplete audience measurement data, you'll have virtual, near real-time access to household viewing data to plan campaigns. We take the guesswork out of audience targeting so you can display your message only to those who would be interested in listening. And with our viewership data, you can target as deep as you want, from a city to a particular zone.
All of this can be done through a state-of-the-art user interface, accessible anywhere from a smartphone to a tablet, and involves only 4 easy steps.
AudienceApp combines the functionality of online display, video, and social ad tech platforms with the unmatched reach and engagement of cable television.
This is the new world of TV advertising. This is AudienceApp, your unfair advantage.
Learn more here.