ZAP! POW! BAM! WOW!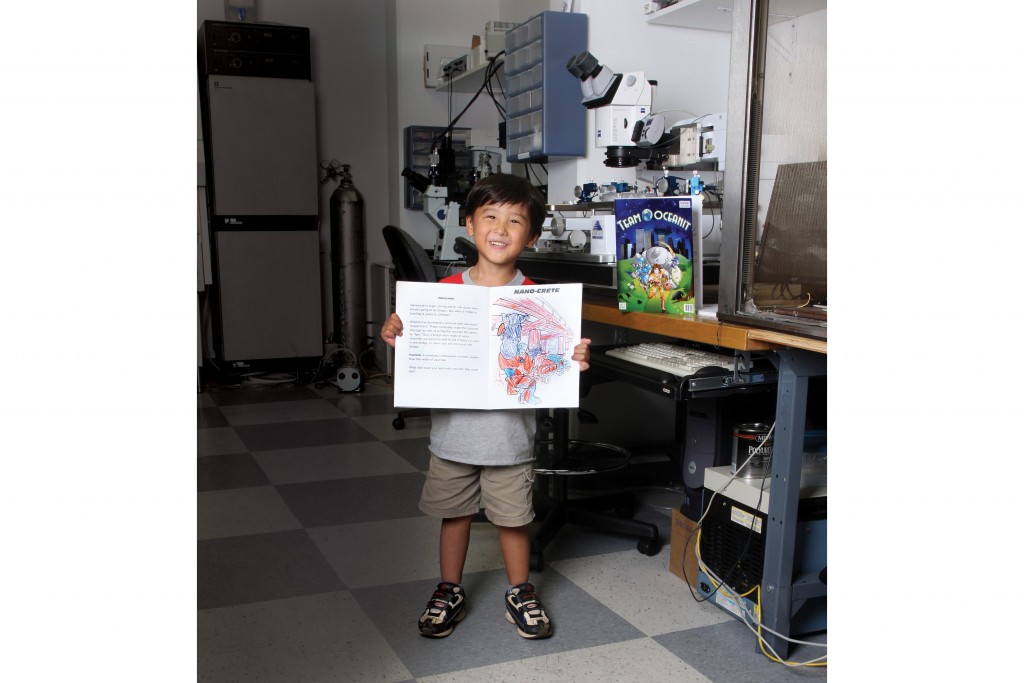 Not only is Oceanit one of the state's largest and most diverse high-tech engineering companies, it's now popping out superheroes from a coloring book called Team Oceanit. Designed to intrigue Hawaii children and inspire them to pursue local careers in science and engineering, the comic links 10 areas of the firm's expertise with a superhero.
Along with characters like Shielda, Nanosurfer and Determinator, not to mention a villain called Toxor, the coloring book offers facts like this one: "About 4 million pounds of space junk float in low-Earth orbit. Some of the bits and pieces fly around at 17,500 miles per hour."
Oceanit marketing manager Ian Kitajima says the company wants Hawaii children to know what careers are available in their own backyard. The coloring book offers an overview of Oceanit projects, from creating a network of telescopes, to finding ways to strengthen concrete, to designing systems that minimize flooding.
"We want Hawaii's kids who go into STEM (science, technology, engineering and mathematics) to remember there are (local) companies like Oceanit that are world class," said Kitajima. "And we want them to know what we do and that we want them to stay in Hawaii. The biggest challenge is most of our kids assume there is nothing here, and leave."
As a child, Kitajima remembers going to his father's restaurant supply company and being dazzled by the array of wonderful things.  "Those were powerful memories," he says.
Kitajima hopes the coloring book helps create similar memories for a new generation.
The coloring book is free and available at Oceanit, 828 Fort St. Mall, Suite 600, Honolulu. Bring your own crayons.