1967 VW Deluxe Walk Through Bus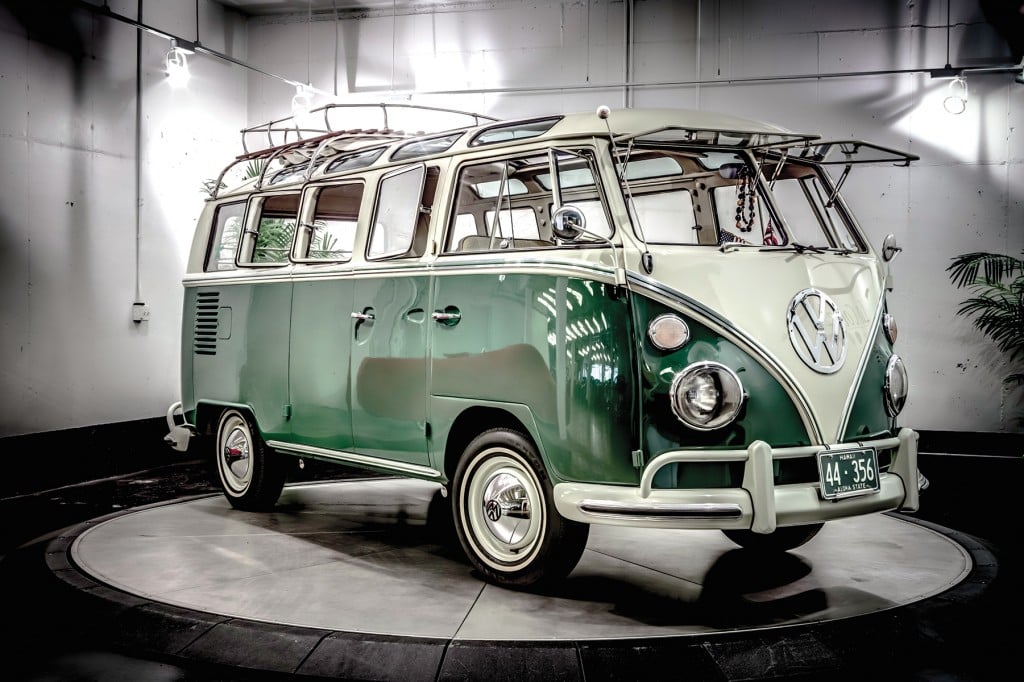 Kevin Lefforge says there's nothing like the aroma of a garage housing a classic car.
The lifelong "gearhead" and Steeltech project manager was on a quest for a hobby car while living in California in 2005. He ended his search when VW restoration specialist Lenny Copp showed him a green and white 1967 VW bus owned by a client who could no longer afford the restoration project. Lefforge bought the bus and commissioned Copp to finish the restoration over the next year and a half, just in time for the Lefforge family's move to Hawaii.
"It sits protected in the garage 90 percent of the time, and I drive it very rarely. Being on the Windward Side, I use it for putting around on those perfect days when the sun is out with little wind," says Lefforge, who keeps it in pristine condition. He's now ready to part with the classic and has listed it at $97,500 on several online auction sites, including www.hemmings.com and www.thesamba.com. As this issue went to press, the high bid was $87,000.
"A few years ago, one sold for just over $200,000 at the Barrett Jackson Auction and, since then, it has become harder than ever to find a professionally restored example," he says.