20 for the Next 20: Aaron Schorn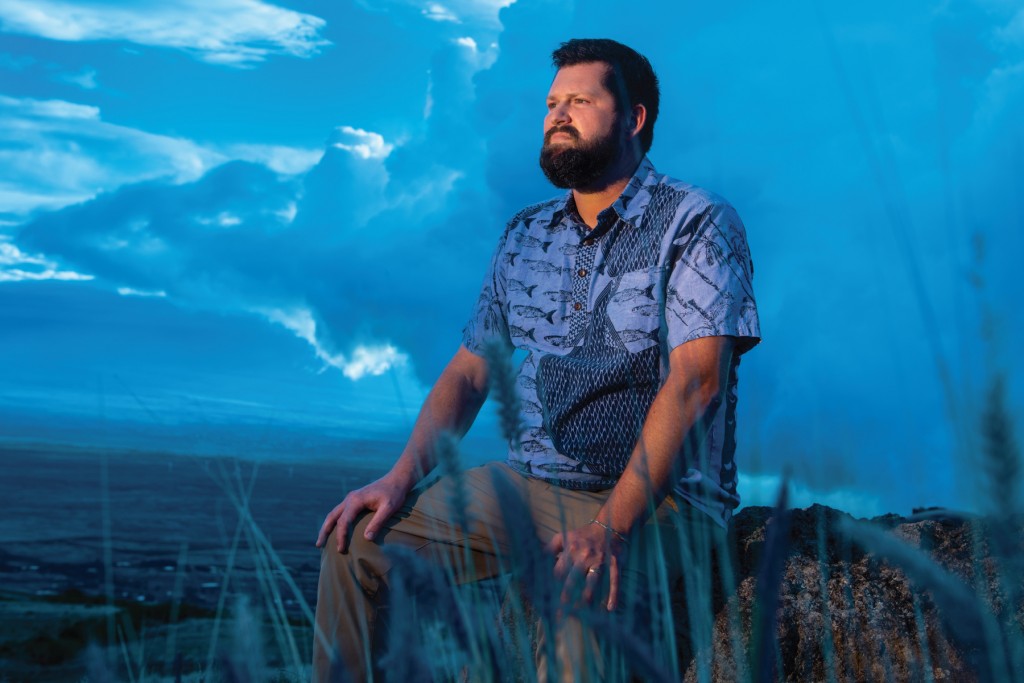 Aaron Schorn
Capstone Coordinator, Hawaiʻi Preparatory Academy
Director, Nalukai Academy Startup Camp
"Being a teacher in this world is being a jazz musician. You know your standards, you know how to perform, and then you just free form it based on your student population," says Aaron Schorn.
The Nalukai Academy Startup Camp is a free 10-day technology, entrepreneurship and design boarding camp offered to high school students each summer on Hawai'i Island and O'ahu. Experienced entrepreneurs serve as consultants, and students develop products, business plans and investor pitches.
Schorn's job is to maintain flexibility. "We change everything based on the cohort. Day 4 we're going to go over minimum viable product and lean startup stuff – and then we're like no, we've got to bring that into Day 2; they're ready for it."
Nick Wong met Schorn while attending what was then called Nalukai Hacker Camp.
"At the time, the camp was tailored to teaching kids how to program, and then along comes Mr. Schorn," says Wong. Schorn proceeded to "hijack" the camp, focusing instruction on what students were interested in: entrepreneurship, technology and media creation.
"It's so on brand for Aaron to have me do this interview," says Wong. "Traditionally, it's an older mentor, but it's Aaron's way to empower the youth and trust them." Wong is now studying computer science and entrepreneurship at UC Berkeley and helps Nalukai students manage their projects.
Schorn stumbled into his career as an educator. After college, Schorn worked in international development and for a law firm. He met his wife, Sarah, while working in Israel. Sarah is from Mililani and they moved to O'ahu – without jobs – and drained their bank accounts. Sarah got a job at Hawai'i Preparatory Academy on Hawai'i Island and Aaron followed.
He started subbing and helping with the school website and evolved into his current role as capstone coordinator. HPA students produce a capstone project at the end of fifth, eighth and 12th grades, choosing their projects and engaging in real-world problem solving with the support of peers, teachers and mentors.
"He was very driven to succeed. He was passionate and excited," says Warren Doi, a member of the HPA board, recalling his first impression of Schorn.
He says over time, Schorn has tempered his excitement and become more practical, with an eye toward what can be accomplished with sustained effort.
The word entrepreneur is central to Schorn's approach to life and teaching. "I define an entrepreneur as someone who owns their educational journey and their professional journey," he says.