20 for the Next 20: Carissa Moore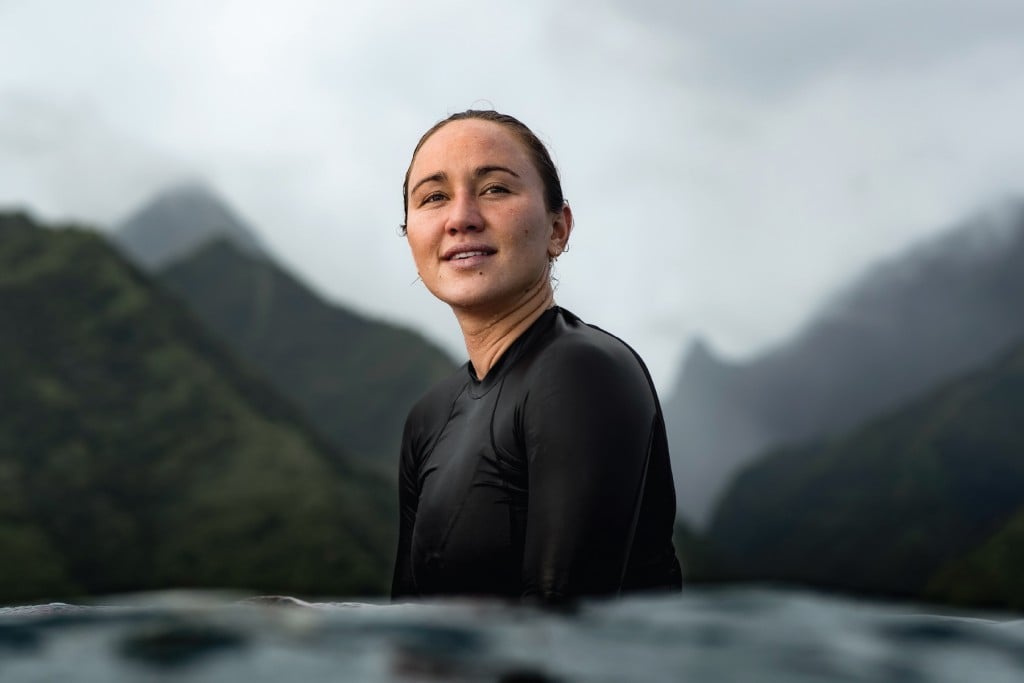 Carissa Moore
Professional Surfer
The surfing career of Carissa Moore — four-time World Surfing League women's champion – can be traced back to Irish dancing in her living room. Her father, Chris Moore, remembers her avidly watching an Irish dance troupe on TV and mimicking the moves surprisingly well.
"Did someone help you with that?" he asked, and she replied, "No, I just watched."
Her dad found that Moore's innate sense of movement "translated really well to the ocean." Although he had no way of predicting her four world titles at that early age, it was already clear to him that she would be a pro surfer. He recalls thinking, "Either I'm crazy, or this is rather obvious."
Surfing was something fun that Moore did with her dad since before the age of 5. Then at 10 or 12 she says she remembers having a conversation with him "about commitment and sacrifice." A "where do you want to go with this?" kind of talk.
Moore began competing as an amateur in middle school, and continued through most of high school while at Punahou School. She competed on the WSL Championship Tour as a professional during her senior year and ever since, coming away with world titles in 2011, '13, '15 and '19.
Being a woman in a historically male-dominated sport is something Moore certainly remembers affecting her early days as a surfer. "There are a lot of guys out there, there's a lot of testosterone. In the early days, before I kind of earned my respect, I think there were times where I was not always welcome."
Her experience as one of the only young girls at surf lineups is part of what prompted her in 2018 to start her foundation, Moore Aloha. Although the foundation is on a hiatus due to the pandemic, it has spearheaded a number of surfing-geared events, including intermediate and beginner training sessions, an international exchange and beach cleanup.
Moore got the idea for her organization in 2018 at a surf camp run by Hurley, one of her sponsors. "There were like 30 little girls that showed up and they were all just like eyes wide open and so excited to just absorb anything you threw their way."
She says she remembers thinking, "I would love to use surfing as a platform to bring young girls together – to inspire them, help them to chase their passions."