20 for the Next 20: Jamie Cheng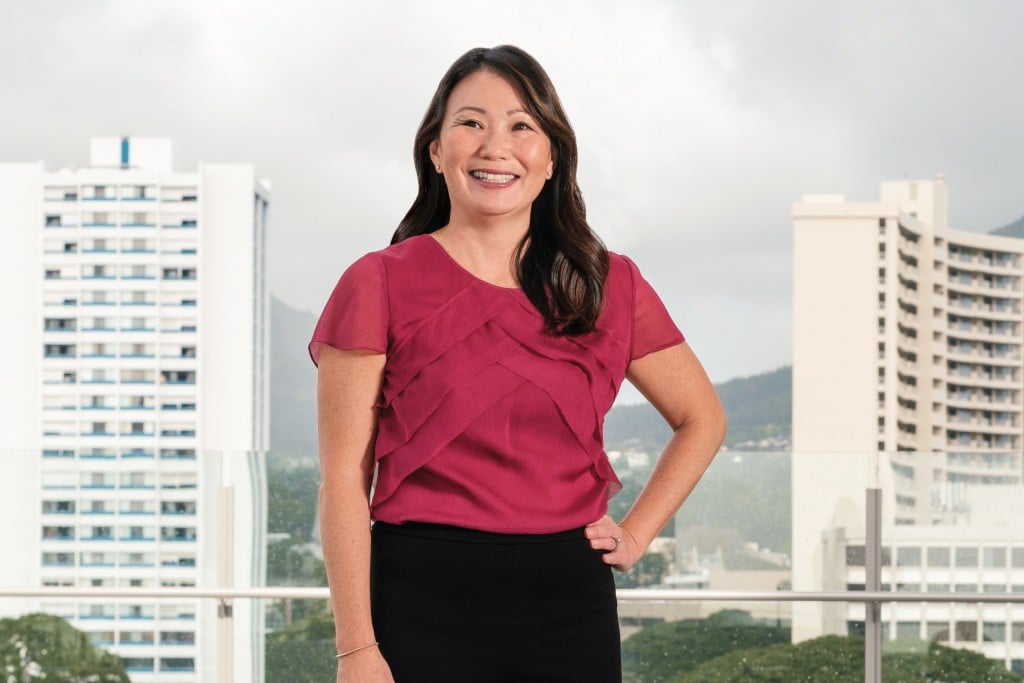 Jamie Cheng
Director of Commercial Operations
American Savings Bank
When congress passed the Paycheck Protection Program in March 2020, Jamie Cheng's team of a dozen commercial bankers at American Savings Bank was ready.
Working in shifts, they and the bank's credit team handled 4,100 loans, secured $370 million in federal funds and saved an estimated 40,000 Hawai'i jobs, says Ann Teranishi, her ASB manager.
"The first time around it was madness," Cheng remembers. "We worked seven days a week, often around the clock, to take as many applications as we could. It was truly all hands on deck."
Her shift was often 8 a.m. to 10 p.m., a commitment she calls exhilarating. "What motivates me is I just always want to do good in what I'm doing," she says.
Cheng has brought that commitment and energy to all of her career endeavors. That includes two years as an entrepreneur launching a salon and day spa business, and her work as an attorney after graduating from UH's Richardson School of Law.
"Whenever something scares me I know I just have to do it," says Cheng. "One of the most frightening things was leaving law the first time and starting my own business. But I said, 'If I don't do it I'll never do it, and I will look back and be sorry.' "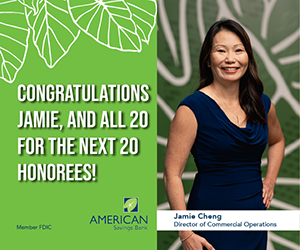 Keith Desaki, ASB's commercial credit policy manager, says "Jamie's greatest strength is her ability to build and foster teamwork by creating an atmosphere where everyone feels respected and part of a greater goal."
After joining the bank in 2011 as inhouse counsel, Cheng has risen rapidly. She was selected for the second cohort of the bank's leadership academy in 2017, and in 2018 graduated from Pacific Coast Banking School after an intensive three-year program that included three two-week resident sessions at the University of Washington.
"She's one of those people who can figure things out – whether a people, process or technology issue – and then develop a sensible path forward that people want to be part of," says Teranishi. "Teammates love working with and on Jamie's team."
Cheng supports the community in other ways, too, including frequently volunteering for ASB's Seeds of Service program. She's also judged ASB's Keiki- Co business plan competition.
"She exemplifies the kind of leadership that will create a more diverse, sustainable and better Hawai'i for future generations," Teranishi says.