20 for the Next 20: Summer Kaiawe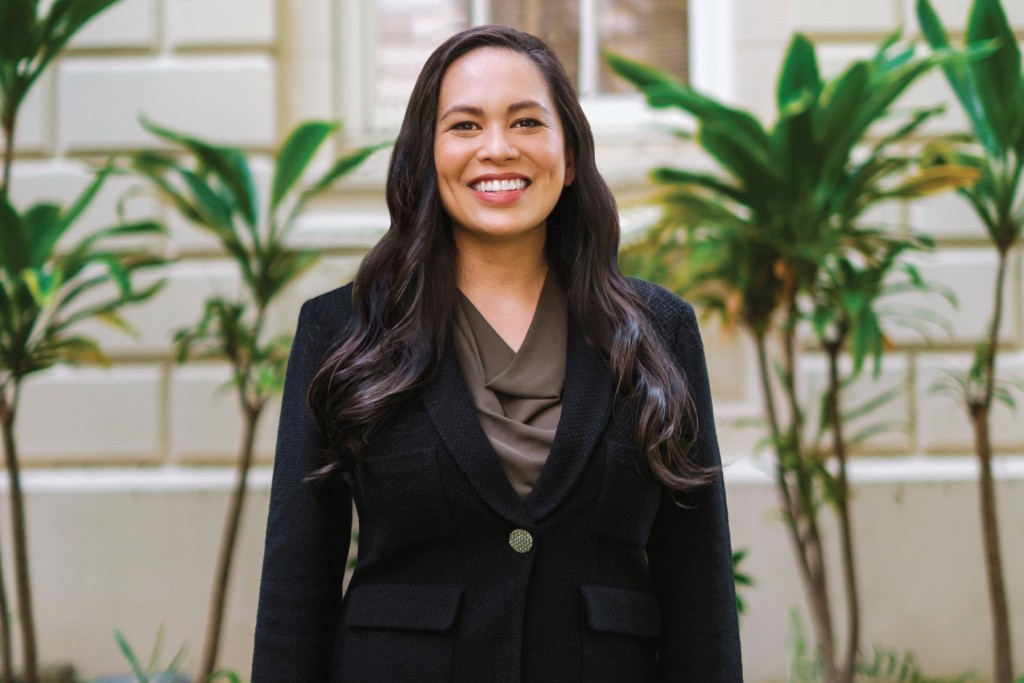 Summer Kaiawe
Attorney and Partner,
Watanabe Ing
"I view an attorney as someone who can solve problems and help people and companies to find solutions," says Summer Kaiawe. "It's a rewarding career."
Jonathan Lai is managing partner at Watanabe Ing, where he's seen Kaiawe grow in the last eight years. "Because of her skill set, she's fantastic," he says. Kaiawe's accounting background – she earned a master's degree in accounting before attending law school – is a big asset on the transaction end of law, he says. "She's also built up her practice in multiple areas, which is very impressive."
Kaiawe has a mixed practice with focuses on business litigation, land use and intellectual property. Most of her work is in litigation. "I enjoy the variety of this work," she says. "It all relates. It all comes together."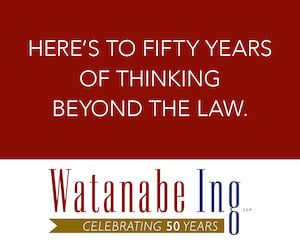 Kaiawe's work has attracted outside attention. Super Lawyers named her to its Rising Stars list each year from 2017 to 2020. She's also served in multiple positions for the Hawaii State Bar Association, Young Lawyers Division, including as secretary, VP and president.
Kaiawe serves on the board of directors for Helping Hands Hawai'i and Aloha Harvest, a nonprofit focused on collecting and redistributing food to those in need. She's also a new mother: Her daughter, Stella, was born in February 2020.
"Our firm was very supportive of people working remotely," she says. "With that support and encouragement from the firm and my husband, I've been able to spend so much more time with my daughter." Working from home is not without challenge, though. Kaiawe says that Stella occasionally makes an appearance on Zoom calls with clients or in court, but her colleagues have been understanding.
Michael Bird, a partner at Watanabe Ing, met Kaiawe when she was a student at UH's Richardson School of Law. He was serving as a master of the bench with the American Inns of Court, an organization that promotes the ethical practice of litigation.
"I noticed early on that she was a hard worker, intelligent and would be a good lawyer," he says. Bird led the effort to recruit her to the firm as an associate, and his intuition has been validated with time. Kaiawe made partner in March 2019.
"She puts in a lot of extra time that helps improve others as well as herself. All that is commendable, and we all wish that we could be like that," Bird says.