20 for the Next 20 2007: Where Are They Now?
We began profiling local emerging leaders in 2007 with a feature called 25 for the Next 25. Here is an update on those people, who included Brian Schatz, Peter Ho and Christine Camp.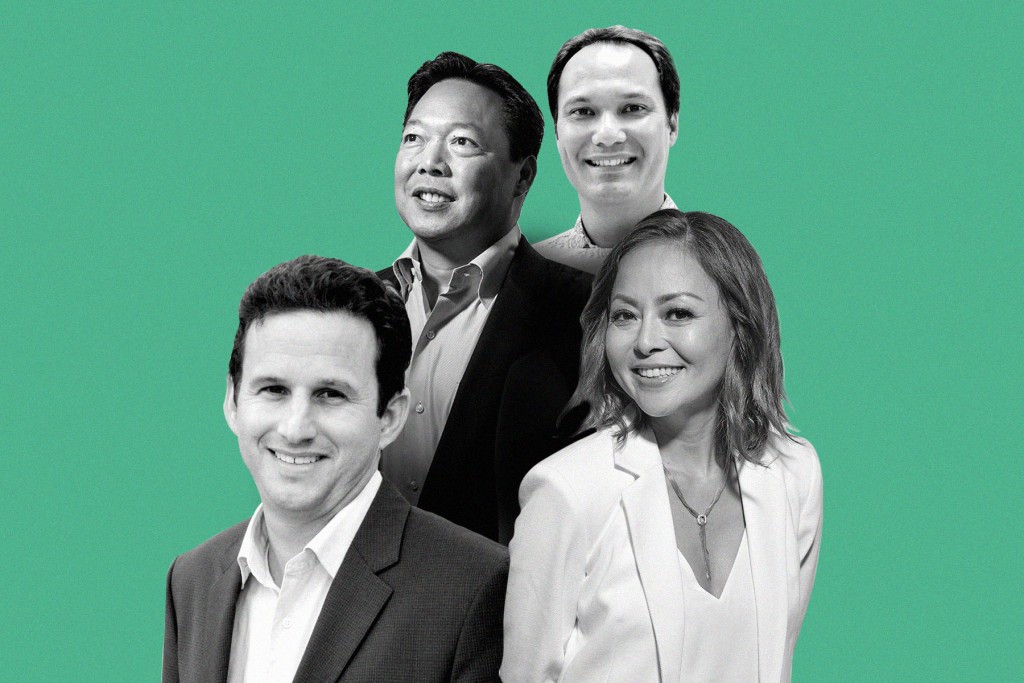 Gene Awakuni
Then: Chancellor, UH West O'ahu
Now: Chancellor, Hawai'i Tokai International College
Chrisitine Camp
Then: Managing Director, Avalon Development Group
Now: President & CEO, Avalon Development Group
Lee Cataluna
Then: Columnist, The Honolulu Advertiser
Now: Columnist, Civil Beat
Taylour Chang
Then: Screenwriter/ Filmmaker
Now: Curator, Film and Performance, Honolulu Museum of Art
Hoʻala Greevy
Then: President, Pau Spam
Now: Founder & CEO, Paubox Inc.
Peter Ho
Then: Vice Chairman and Chief Banking Officer, Bank of Hawaii
Now: President & CEO, Bank of Hawaii
Lea Hong
Then: Director, Trust for Public Land, Hawai'i Program
Now: Associate VP, Hawaiian Islands State Director, Edmund C. Olson Trust Fellow of The Trust for Public Land
Rob Iopa
Then: President, WCIT Architecture
Now: Chairman, WCIT Architecture
Billy Kenoi
Then: Executive Assistant to the Mayor, County of Hawai'i
Now: Deceased
River Kim
Then: Student, Punahou School
Now: Student, A.T. Still University Osteopathic Medical School
James Koshiba
Then: Principal, 3 Point Consulting
Now: Co-Founder, Hui Aloha
Cheryl Kauhane Lupenui
Then: CEO, YWCA O'ahu
Now: President & CEO, The Kohala Center
Bert "BJ" Kobayashi
Then: President & CEO, The Kobayashi Group
Now: Chairman & CEO, BlackSand Capital
Kamani Kuala'au
Then: Assistant VP, Bank of Hawaii
Now: Senior VP, Atalanta Sosnoff Capital LLC
Olin Lagon
Then: COO, ChipIn
Now: Founder & CTO, Shifted Energy
Cathy Luke
Then & Now: President, Loyalty Enterprises Ltd.
Louis Perez
Then & Now: CFO, Pacific American Foundation
Barbara Pleadwell
Then: Partner, Hastings & Pleadwell
Now: Deceased
Marci Waiʻaleʻale Sarson
Then: Principal, Ke Kula 'o Samuel M. Kamakau Laboratory Public Charter School
Now: VP of Hi'ialo Group, Kamehameha Schools
Brian Schatz
Then: Finished four terms in state House
Now: U.S. Senator
Maile Shimabukuro
Then: State Representative
Now: State Senator
Dustin Shindo
Then: President, CEO, Hoku Scientific
Now: CEO, Junify Corp.
Scott Simon
Then: Associate General Counsel, Hawaiian Electric Co.
Now: Principal Executive Coach & Consultant, Simon Leadership Group LLC
Kapua Sproat
Then: Counsel, Earthjustice
Now: Counsel, Earthjustice; Director, Ka Huli Ao Center for Excellence in Native Hawaiian Law; and Professor of Law, UH's Richardson School of Law
Adam Wong
Then: Equity Partner, Anekona Real Estate Development
Now: Managing Partner, ACW Ventures, and Partner, WCIT Architecture
Read more about this cohort when we published 25 for the Next 25 in March 2007.