2018 AIA Design Awards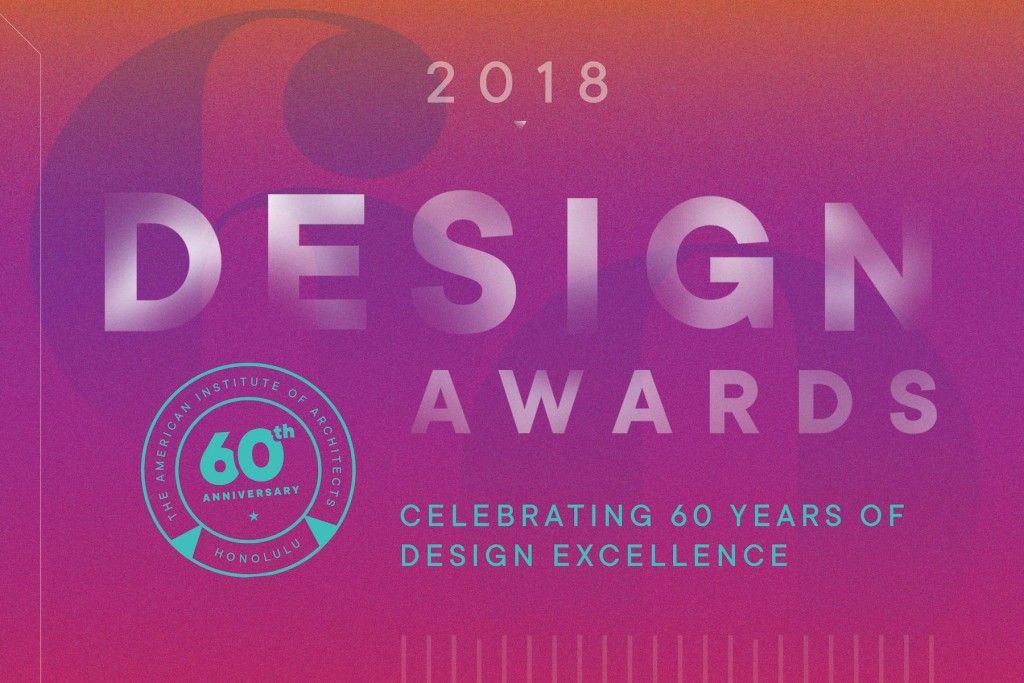 Celebrating 60 Years of Excellence, the American Institute of Architects, Honolulu Chapter presents:
Awards of Merit
People's Choice Award
Mayor's Choice Award
Sustainable Design Award
Student Design Awards
This year, AIA Honolulu celebrates the 60th Anniversary of its annual Design Awards program – and is doing so in style – with a fun-filled event at the Bishop Museum. The culturally significant venue was selected in part to showcase the Islands' history to the dozens of visiting AIA members in town for the AIA Northwest and Pacific Region Design Awards, which is being held in conjunction with AIA Honolulu's award program for the first time in 10 years.
In addition to hosting the regional awards, AIA Honolulu is also excited to be collaborating with the U.S. Green Building Council Hawaii to present the inaugural "Sustainable Design Award" that recognizes projects for their integration of design excellence with environmental performance. Both organizations are thrilled to present this award, which acknowledges the importance of this growing sector and the ever-increasing need to innovate for a more efficient and ecologically friendly built environment.
This year's historic design awards event is the culmination of AIA Honolulu's three-day Design Symposium, "Building Voices: Livable Cities & Communities," being presented in partnership with the University of Hawaii School of Architecture and the Hawaii Architectural Foundation. It's the first-ever event of this scale that the organization has embarked upon, and there is not a more fitting way to close the Symposium than with the 60th Anniversary Design Awards Gala!
All of the projects entered into this year's design awards represent the finest standards in sustainability, innovation, building performance, and overall integration. AIA is incredibly proud to be a part of this 60-year-old tradition in support of its members and the local design community. The organization would like to congratulate all the architects and designers who entered this year's historic design awards, and in particular, this year's winners. Congratulations to all of you and thank you for your continued contributions to the industry and community. We wish you continued success for the next 60 years and beyond!




AWARD OF MERIT
Interior Architecture
Maui Brewing Company Restaurant
Inpsired by the brand of Maui Brewing Company (MBC) and the rural landscapes of Maui itself, the team at WCIT Architecture sought to create a design that celebrated both the craft beer lifestyle and MBC's island roots.
"We did this not only by creating a logical and simple layout," says Graham Hart, Assoc. AIA, Project Architect, "but also by maximizing the impact of the few elements that we did include."
One of those elements is what Hart and his team refer to as the "wheat motif," an undulating row of wheat-like sculptural screens that helps to divide the dining and bar spaces.
"Conceptually, the sculpture ties together the ingredients used in beer, the agriculture industry of Maui Island, the primitive geometry of kapa beaters and Polynesian art," says Hart. "The undulation is a true cross-section of Maui Island, with the two high points representing Haleakala and Mauna Kahalawai."
The half-height dividing wall underneath features a built-in bench on the dining side and counter-height tables on the other. The wall also holds air-coil units, which cool the space, and feature fishing-like rods with lights on the ends.
"We wanted to create a design that represented MBC's honesty in ingredients and tie to the local culture," Hart says.
FIRMS: WCIT Architecture | CLIENT: Maui Brewing Company | CONTRACTOR: Reedesign Builders Inc. | LOCATION: Kihei, Maui, Hawaii | PHOTOS: Mykle Coyne Photography




AWARD OF MERIT
Residential
Park Lane Ala Moana
The challenge was daunting: Create a community in an area of 1.5 million square feet that sits atop a commercial parking garage without compromising the functionality of either element.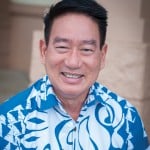 "This had to be done in a way that avoided inefficiencies and awkward planning that could result from such a configuration," says Chris Pemberton, AIA, president of Solomon Cordwell Buenz (SCB).
To solve the problem, the team initially drew inspiration from the terraced rice paddies in Asia, which is evident in the buildings' gently sloping form from the ocean to the mountains. A massive project in every aspect of the word, the goal was to create something more intimate in the eight-building, 217-unit condominium development.
"The main goal was to take a high-rise, multi-unit development and create a series of residences that live more like single-family, estate-style homes in a low-rise setting, where each residence faces the ocean, and from every interior space the connection to nature is seamless," says Pemberton. "We searched for a new definition of luxury living that is uniquely Hawaiian. This informed all aspects of the design."
FIRMS: Solomon Cordwell Buenz (SCB); Benjamin Woo Architects (Associate Architect) | CLIENT: AMX Partners, LLC | CONTRACTOR: Albert C. Kobayashi, Inc. | LOCATION: Honolulu, Oahu, Hawaii | PHOTOS: Nic Lehoux; Andrea Brizzi Photography




HONORABLE MENTION & PEOPLE'S CHOICE AWARD
Interior Architecture
King's Hawaiian Corporate Offices
"The jury liked the spirit of the refreshed interior. The colors, shapes and patterns reflect the somewhat retro and well-loved product line." – Jurors' Comment
FIRMS: Philpotts Interiors; SAA (Architect of Record) | CLIENT: King's Hawaiian | CONTRACTOR: Pinnacle Contracting Company | LOCATION: Gardena, CA | PHOTOS: Michael Kelley




MAYOR'S CHOICE AWARD
Institutional
Visitor Education Hale – Manoa Heritage Center
Honolulu Mayor Kirk Caldwell selects the Mayor's Choice Award from among all the entries. AIA Honolulu is appreciative of the City and County of Honolulu's continued participation in our annual Design Awards program.
FIRMS: Philpotts Interiors; SAA (Architect of Record) | CLIENT: King's Hawaiian | CONTRACTOR: Pinnacle Contracting Company | LOCATION: Gardena, CA | PHOTOS: Michael Kelley




SUSTAINABLE DESIGN AWARD
Commercial / Industrial
American Samoa Power Authority – New Operations Center
In collaboration with USGBC Hawaii, AIA Honolulu is proud to present the inaugural Sustainable Design Award category. The U.S. Green Building Council Hawaii Sustainability Award celebrates the best of green building and sustainable market transformation. The award recognizes projects "for their integration of design excellence with environmental performance," which aligns with the American Institute of Architects Committee on the Environment Top Ten Award criteria.


FIRMS: Lively Architects | CLIENT: American Samoa Power Authority; Utu Abe Malae, CEO | CONTRACTOR: Paramount Builders | LOCATION: Tafuna, Island of Tutuila, American Samoa | PHOTOS: Franzen Photography




STUDENT DESIGN AWARDS
Established in 2016, the Student Design Awards were created to honor student achievements in the design studio and provide a forum for student design excellence to be celebrated beyond the academic setting.
AWARD OF EXCELLENCE – Graduate
Cultural Bridge: A Global Connection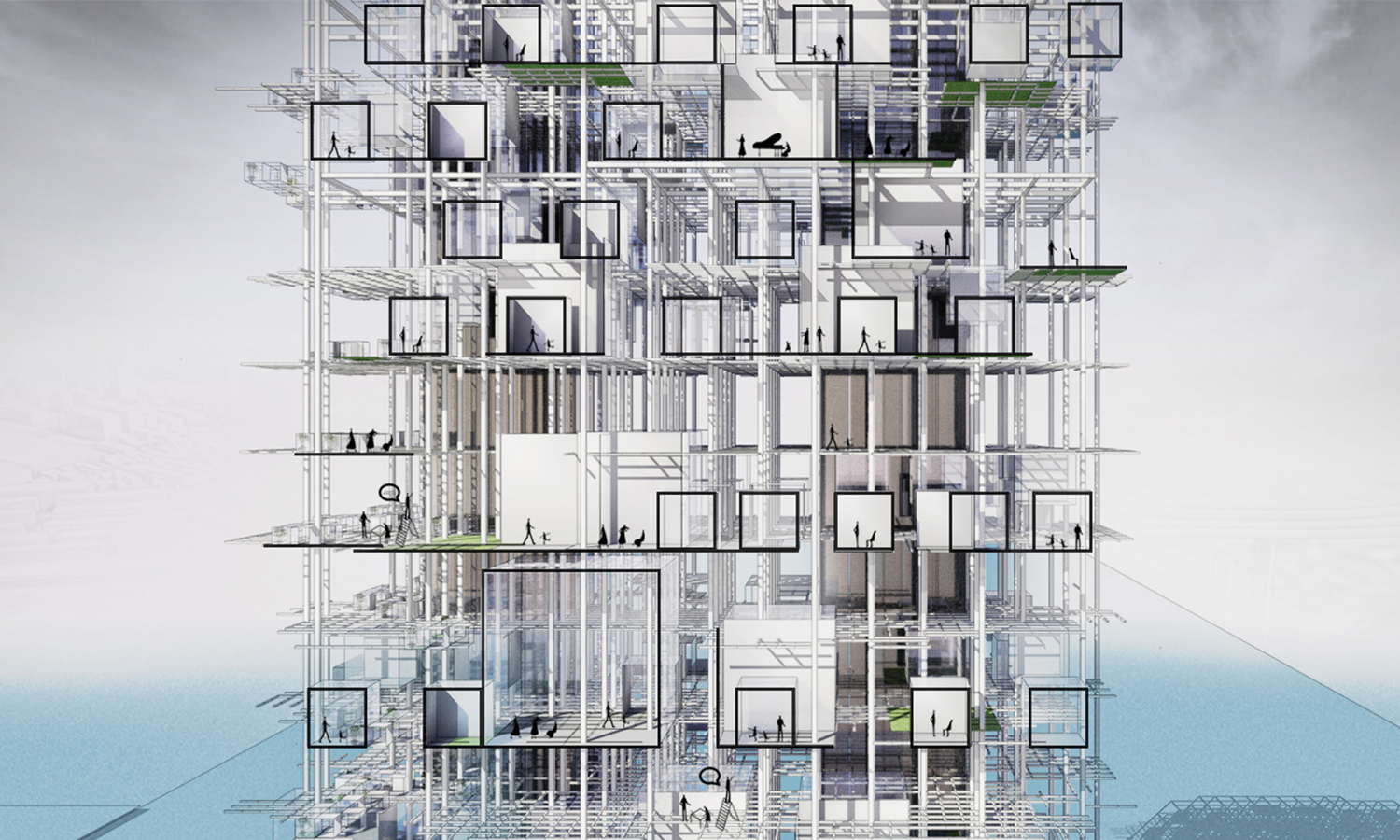 STUDENTS: Marcos Cruz Ortiz; Danown Wang, Sunny Wang, Winny Duan | SCHOOL: University of Hawaii at Manoa School of Architecture


AWARD OF EXCELLENCE – Undergraduate
ALEA Bridge Project Proposal: Human-Centered Affordable Housing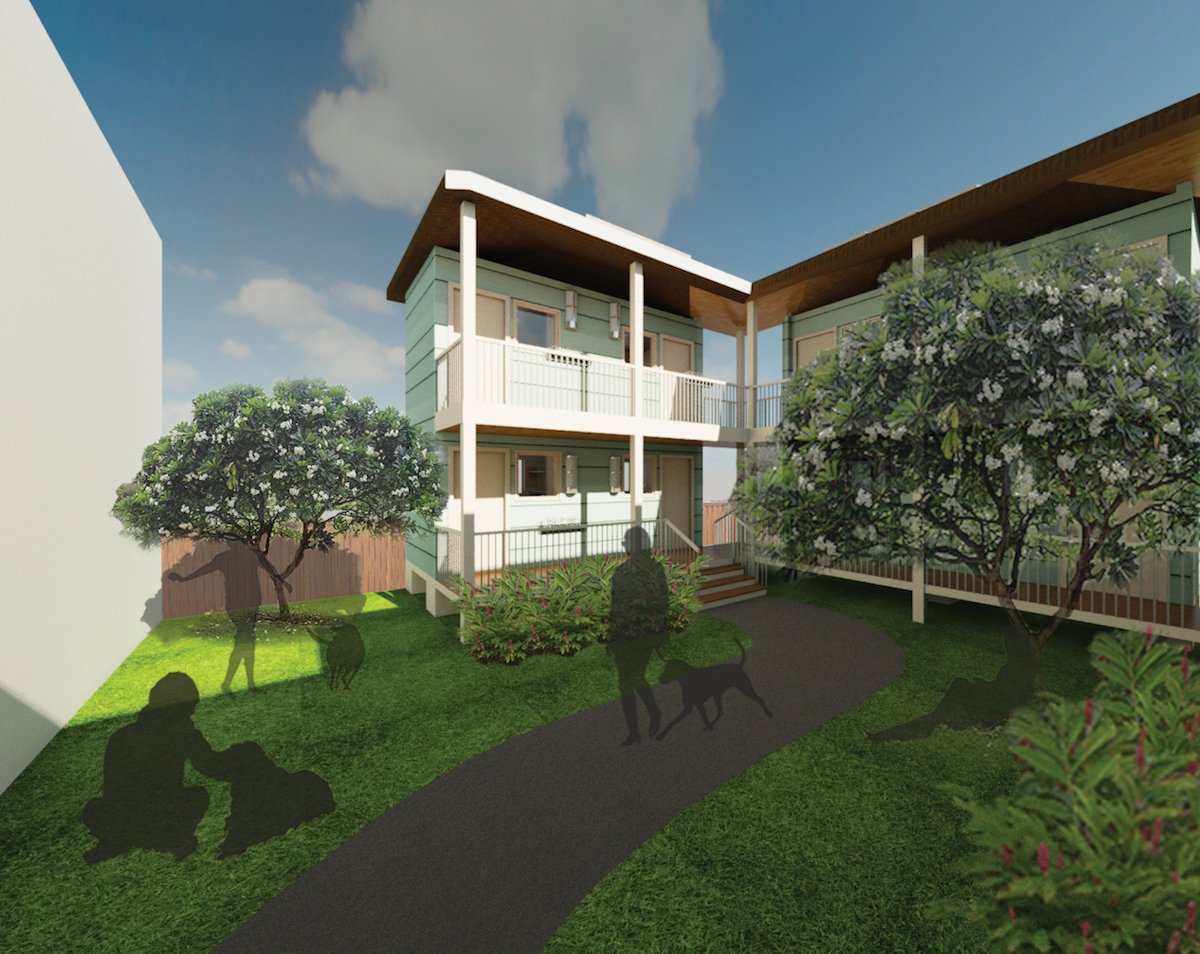 STUDENTS: Jenelyn Sison | SCHOOL: Chaminade University of Honolulu




Mahalo to our 2018 AIA Honolulu Design Awards Sponsors!
Platinum Event Sponsor: WATG
Cocktail Sponsors: J.Uno & Associates, Inc., Pulama Lana'i, Constructors Hawaii Inc.
Pupu Sponsors: FSC Architects, Group 70 International, Inc., Mohawk Industries, Manageability, LLC., Cumming, Pacific Architect Inc., Redmont Group, WSP, PBR Hawaii & Associates, Inc.
Entertainment Sponsor: Daltile
People's Choice Award Sponsor: AHL (formerly Hawaii Architects Ltd.)
Banner/Printing Sponsor: HONBLUE
Student Sponsors: Coffman Engineers, HILTI, Hawaiian Cool Water, LLC., Thyssenkrupp Elevator