5 Reasons to be Optimistic About Hawaii's Clean Energy Future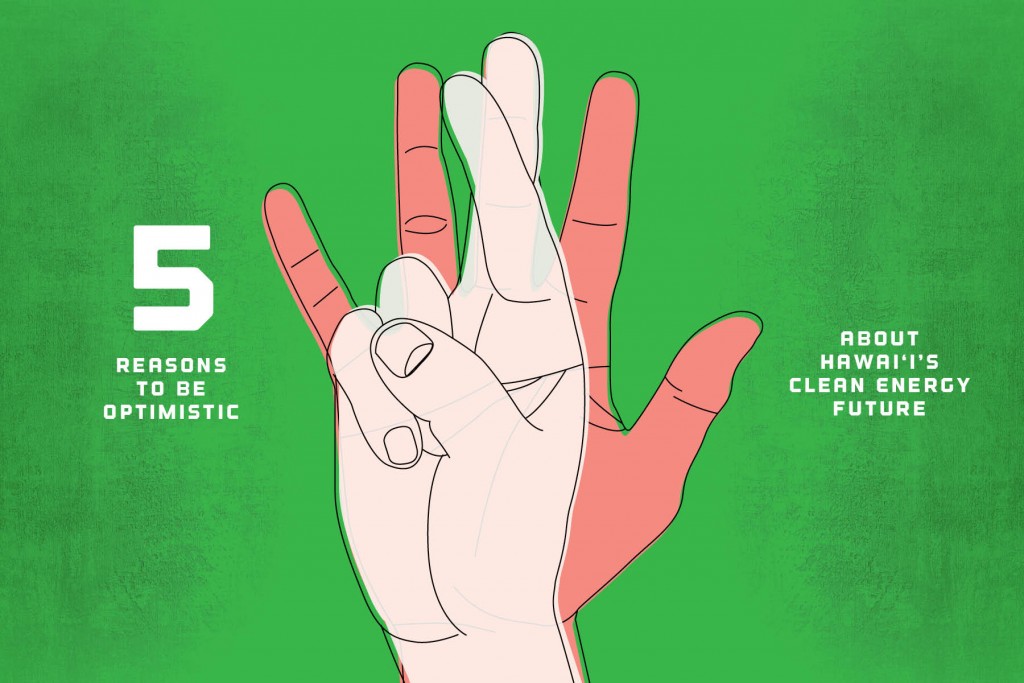 ---
Fuel Efficiency Takes Flight
The existence of Hawaiian Airlines' business is based on consuming a carbon-emitting resource that's its largest or second-largest expense each day. While the local airline does not have a mandate to transition to renewable energy, President and CEO Peter Ingram says it still has a role to play in sustainability – and much of it has to do with reducing its consumption of fuel.
Technology helps in that effort. New planes like the Airbus A321 neos and, starting in 2021, the Boeing 787-9 Dreamliners are more fuel efficient than previous generations, and, when available, the airline uses ground power to power its parked airplanes instead of the onboard auxiliary power unit, which burns jet fuel to keep the lights and air conditioning on. Using ground power has saved approximately 620,000 gallons of fuel annually – enough fuel to fly the airline's wide-body fleet for a day.
Other initiatives include updating flight plans with the most current weather information to optimize how much fuel is burned during flight and conducting periodic engine washes during overnight maintenance to clean the engine and improve fuel efficiency.
---
The Search for Renewable Gas
Gas makes up 2 percent of the state's energy market and is primarily used for water heating, cooking, energy production and fueling backup generators. And while gas utilities are not included in the state's clean energy mandate, the goal for Hawaii Gas is to produce as much renewable natural gas as possible, Alicia Moy, president and CEO, wrote in an email.
But that's hard to do because local resources are limited and there are no federal or state subsidies to support its production. One project that's expected to come online later this year will allow Hawaii Gas to capture, clean and integrate into its utility supply biogas from the Honouliuli Wastewater Treatment Plant – its first renewable natural gas project.
"Even if we captured biogas from all suitable wastewater treatment facilities and landfills, it will still not be enough to meet the Islands' gas demands," she wrote. "Growing energy crops locally or importing renewable natural gas are the other possibilities we are pursuing."
In July, the utility issued a request for proposal for 80,000 therms of renewable natural gas per day – enough to meet the demand for gas on Oahu – to assess the availability, reliability of supply and pricing for renewable natural gas. The results, Moy wrote, will help the utility better plan how much renewable natural gas it can integrate into its distribution.
---