9 Ways to Retain Your Employees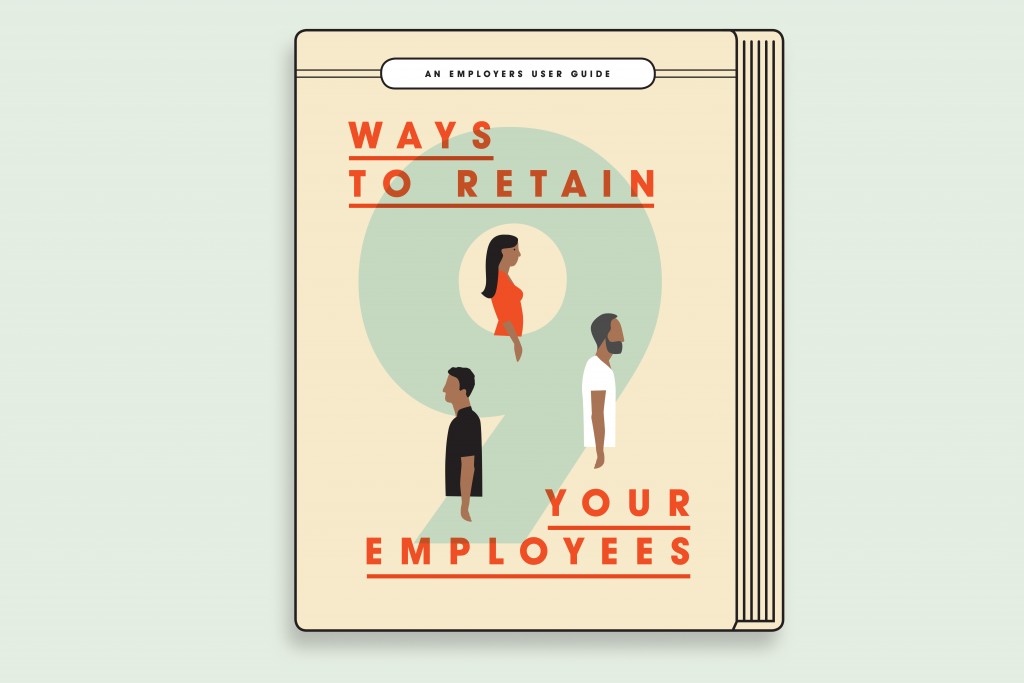 We all know it's much easier and cheaper to keep a good employee than to find and train a new one, but getting workers to stay is hard. Here are strategies that local companies can use to retain their employees. And don't just rely on HR – everyone needs to paddle together.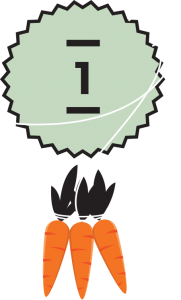 Employers Must Step Up
"There wouldn't be a retention problem if everybody here was happily engaged, loved their jobs and wouldn't think of leaving," says Eric Chester, an award-winning speaker and best-selling author who gives talks about workforce engagement, development and culture.
"But if they feel like they can get more money, more opportunity, more mobility, more flexibility, more advancement, more communications, more pats on the back – if they feel like they can get those elements somewhere else – they're going to go."
Employees are taking advantage of the increased job opportunities available, says Ben Godsey, president and CEO of ProService Hawaii. He says employers have been "asleep at the wheel a bit" when it comes to approaches they need to take and how they need to manage their people to keep them engaged and retained. ProService provides HR services to 2,000 local businesses.
Keep in mind: The price of turnover is high. By different measures and depending on the role, the cost of replacing an employee can be anywhere from half a year's salary to two years' salary, Godsey says.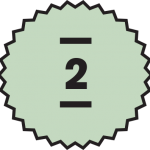 Watch for Warning Signs
Has the employee's engagement with the company's challenges and opportunities diminished? Is the employee frustrated and not making progress? Is the employee no longer enthusiastic and suggesting ideas? Skipping work or constantly arriving late?
"If you see signs of disengagement, you need to actively engage and remind that person how much you care and be open to the feedback that they're going to give you," Godsey says. "You can't be scared if they say, 'I'm thinking about leaving.' "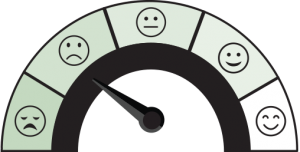 Employers should want to hear this hard truth, he says, because they can still do something about it. HR should act as listening agents, watch for warning signs and teach managers how to have the hard but necessary conversations with employees to address concerns and improve engagement.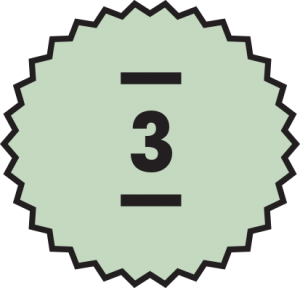 Help New Hires Adjust Right Away
That means looking at how you can improve your onboarding processes and making sure new hires understand your organization's vision, mission and values, says Derek Kanehira, VP and director of HR services at the Hawaii Employers Council, a nonprofit with 800 employer members. In other words, new hires shouldn't be wondering what it's like to work at your company. And the essentials – their workstation, computer, nameplate and email – should be ready before they arrive.
Todd Nacapuy, formerly the state of Hawaii's chief information officer, welcomes new hires with a handwritten note on their first day. He oversaw 180 employees in the state Office of Enterprise Technology Services and says private sector salaries are often higher than what the state pays. "A lot of these people are taking pay cuts – some of them take $50,000 pay cuts to come work for me, so they need to know they're appreciated," he says.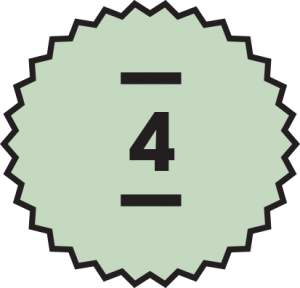 Remember that People Leave People
Benefits, pay and access to training get an employee in the door, but their relationship with their boss will keep them with the company or drive them away, says Stevette Santiago, executive director of merchandising and marketing at Y. Hata & Co.
"If you have a good manager, someone you get along with, someone who respects you and you respect, people tend to stay in those jobs longer even if it's not the ideal job for them," says Ryker Wada, director of the state Department of Human Resources Development, which is working to train state government managers to be better leaders.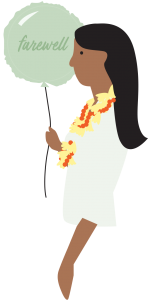 One easy thing managers can do is take time each day to thank employees for their work, Godsey says. Steven Ai, president of City Mill, says he personally calls employees at his eight stores to tell them they've done a good job – and they really appreciate it. The hardware company has been on Hawaii Business magazine's Best Places to Work list for the last 11 years.
Keeping employees is not just simply managing a group of people, Nacapuy says; managers must inspire their teams. He says he does that by encouraging his workers to accept challenges that others may say are impossible – and many of his workers react positively. At the state, his staff launched an electronic signature initiative – more than 400,000 documents have already been signed as a result – and modernized the state's payroll system. "These are all impossible tasks that should not be accomplished, but they're being done because we enable our employees to take on those challenges," he says.
Managers must ensure employees are informed of what's going on within the organization, Kanehira says, adding that the Hawaii Employers Council will sometimes hear of employees who feel disengaged because they aren't kept in the loop. At First Insurance Co. of Hawaii, quarterly meetings are held so employees can get insight into how the company is doing financially and where it's headed, says Janis Kushimi, VP of HR.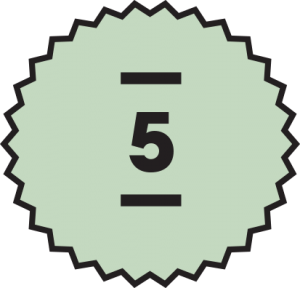 Focus on Your Brand as an Employer
Ten years ago, the passive job seeker was unaware of any job opening unless it was brought to their attention. Today, the internet and social media inundate that same person with opportunities, Kanehira says.
Hawaii's low unemployment rate has hovered around 2 percent for a year. Melissa Pavlicek, executive director of the Society for Human Resource Management's Hawaii chapter, says that has created a competitive marketplace, so employers need to be conscious about how they're perceived by both prospective and current employees.
Y. Hata's Santiago says the food service distribution company has been helping employees understand its family brand. That includes inviting the families of new hires to their orientation, where they learn what their loved ones will be doing during the workday. That establishes a connection with family members and makes them part of the Y. Hata ohana.
HawaiiUSA Federal Credit Union continues to refine its employer brand strategy, says chief people officer Brandy Oki, and one tool it currently uses is its intranet, which reminds employees of the fun and positive aspects of working there: There are postings about past company parties, picnics and community service events.
"Kind of like pictures in your home: You select certain pictures because it captures a positive moment, a memorable moment, that you always want to remind yourself, 'I love my family, I had a great time in Disneyland or at the beach or whatever,' " she says.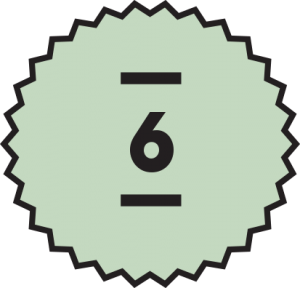 Listen to What Employees Want
Companies typically have exit interviews, which are valuable in discovering problems within an organization – but by then it's too late to retain that employee. "Stay interviews" are one way to find out what employees like and don't like about their jobs and the organization, and what they want to do in the future. HR personnel say these one-on-one conversations can be between an employee and their direct supervisor or with HR.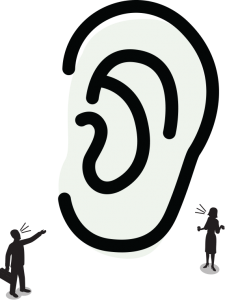 "Having these scattered throughout the employment career of an individual helps get clarity of where that individual person is at in their career and in their employment with the organization," Kanehira says. "I think that's very powerful."
First Insurance conducts stay interviews when new hires and transfers have been in their positions for six months, Kushimi says. Typically, HR personnel will ask employees five questions to gauge how they feel about the organization, their position, their training and their relationship with their manager.
At HawaiiUSA FCU, HR says these interviews should be conducted once a quarter, and it's typically the managers, not HR, asking the questions. Oki says that helps managers and subordinates build relationships. Employees are asked what motivates them each day, what they are learning, why they stay, when and why they last thought about leaving, and what the manager can do to make their work experience better.
Dean Wong, executive director of Imua Family Services, a nonprofit that provides therapeutic services to children and their families in Maui County, says multiple listening platforms are needed to get to the heart of what employees are trying to tell their employers. At Imua, that means holding twice-a-year meetings between Wong and each employee, and encouraging dialogue between employees and their direct supervisors and conversations at staff parties and on planning days. He calls his one-on-one meetings with each of his 50 employees "talk stories" (not "stay interviews") to help staffers feel like they have a safe place to vent, share concerns and be praised.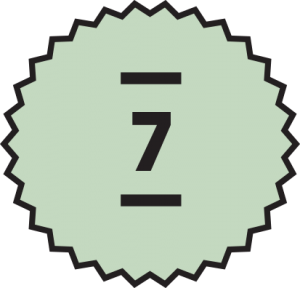 Act Based on Feedback
Employee surveys are a common way for employers to learn what their employees want, Pavlicek says, but they aren't the answer to retention. Acting on the feedback is.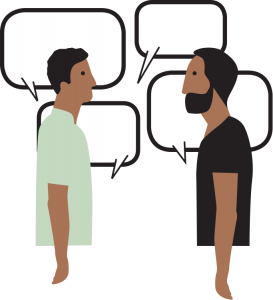 After engagement surveys are conducted at HawaiiUSA Federal Credit Union, managers are required to create action plans for what they want to improve on, Oki says.
First Insurance now plans to establish an office in West Oahu after some employees voiced concerns about work-life balance because of their long commutes. Currently, the company's only office is in Honolulu.
Engagement surveys are conducted every other year at First Insurance, Kushimi says, and they've been "very helpful for us to get the associates' voice, and then we work very hard on action plans afterward at our department level as well as from a corporate level to get better as an organization."
"Employers are able to show through their deeds, acts, that 'Hey, we care about you, the employee, and we want you here for the long term' in a way that really is far more cost-effective than having to replace an employee."

– Ben Godsey, President and CEO, ProService Hawaii
Godsey says feedback from clients led to ProService offering new and improved services to help its clients attract and retain employees. Some services include student loan assistance, a new temporary disability insurance offering, and a more transparent model for its 401(k) plan that will help participants achieve greater savings.
"Employers are able to show through their deeds, acts, that 'Hey, we care about you, the employee, and we want you here for the long term' in a way that really is far more cost-effective than having to replace an employee," Godsey says.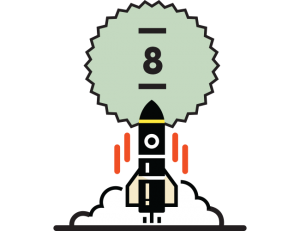 Talk About Career Development
Employees – especially Millennials – want to know what's in store for their career, says Ai of City Mill. In recognition of that, companies are creating more paths for their employees to be promoted.
At First Insurance, employees learn what experiences and competencies they'll need to advance within a particular career path. The company has also created more steps in a career path, so employees feel there's more continuous ascension versus having to wait five years before transitioning into another position, Kushimi says.
"If the only time you're talking to your employees about what they want for their future is once a year, then you probably are going to be caught by surprise from time to time."

– Melissa Pavlicek, Executive Director, Society for Human Resource Management's Hawaii chapter
Several HR personnel agree that conversations regarding an employee's future should occur more than just during annual performance reviews. "If the only time you're talking to your employees about what they want for their future is once a year, then you probably are going to be caught by surprise from time to time," Pavlicek says.
And talking about an employee's future can include objectives they want to accomplish outside of your organization, says Nacapuy, the former state chief information officer. He cites the example of an employee who recently left the state government for a job in Silicon Valley. That employee had always wanted experience working on the Mainland, and Nacapuy helped him create a five-year career path so he could accomplish that goal. He ended up accomplishing it in three years, but Nacapuy says the benefit is that the former employee talks about his experience everywhere he goes, potentially recruiting other people to the state government.
"We invest in our employees and that's what keeps them here."

– formerly the state's chief information officer
Training can also encourage an employee to stay with an organization. Nacapuy's office paid for employees to attend training, go to conferences and get certifications: "We invest in our employees and that's what keeps them here."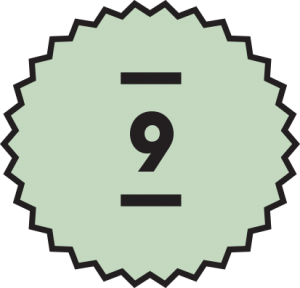 Yes, You Can Do this!
There's no cookie cutter way for companies to retain their employees, Pavlicek says. Retention programs should be customized to the individual organization, and employers can do that by considering the needs of employees and how to meet them.
Remember, retention is something employers have control over, Godsey says. "It's well worth the investment to improve your management practices, your HR practices and the benefits that you offer so that you retain your employees better."