aio: Small Name, Big Promise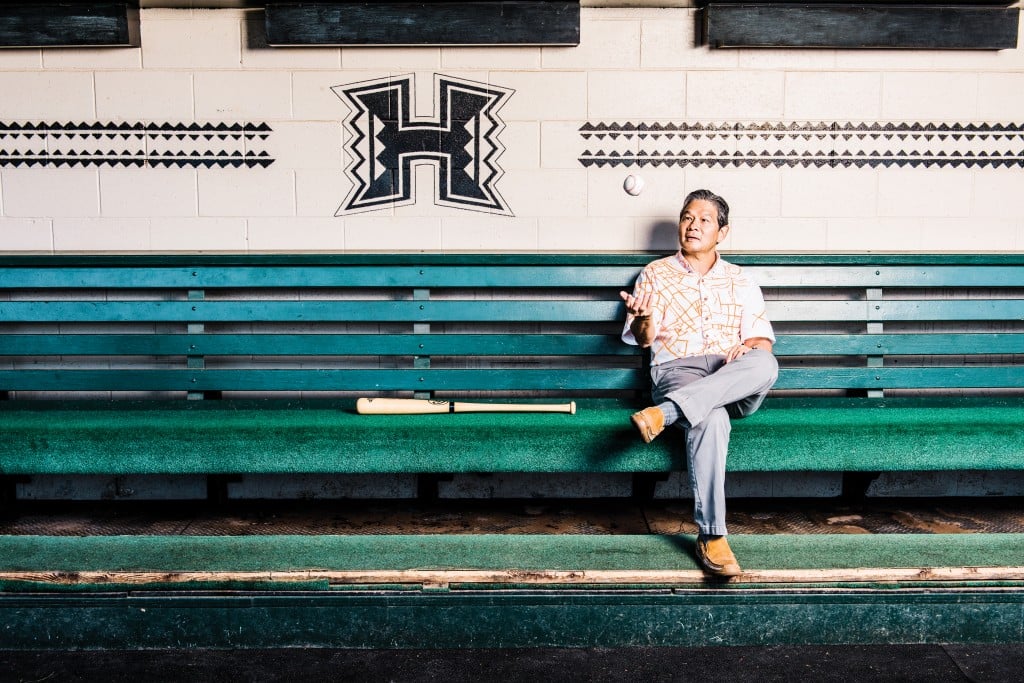 When translated from Hawaiian, the word aio is defined as "a wave that rises and falls without breaking." But if you ask aio Hawaii founder Duane Kurisu what it means, he'll tell you that "aio is about discovering who we are and the promise of what we can be."
That principle has long guided aio Hawaii, which is composed of publishing, technology, sports and food businesses. "We always had this vision that there was something really special about the people here in Hawaii and that we need to share who we are with people around the world," Kurisu says.
His passion for people drove the founding of aio Hawaii 25 years ago, in August 1992. Its first business was Hawaii Winter Baseball, a professional minor league that hosted promising young players from the U.S., Japan and Korea. The league brought people together: families watched the games, the players formed cross-cultural bonds and friendships, and many of the players went on to the major leagues and became ambassadors for Hawaii. Graduates of the league included some of baseball's biggest stars, including Ichiro Suzuki, Jason Giambi, Todd Helton and Buster Posey.
The core, Kurisu says, was learning to do things the aio way. The aio way is about character, which Kurisu relates to baseball: "When people get drafted to play professional baseball, they're all very talented. They're all athletic – which is why they were drafted – but there's something special that takes them from being a minor league player and becoming a major league player. And it's really that sixth tool, and so we call it the aio way. It's about character."
In the mid-1990s, Kurisu and aio branched out to publishing, with the notion that media need to be involved in making sports successful. Hawaii Business magazine was his first acquisition. At the time, the magazine was heavily in debt and about to go out of business. Knowing that Hawaii Business was a valuable voice in the community and the oldest regional business magazine in the U.S., Kurisu wanted to give it a fighting chance. From there, he added other publications and businesses.
One goal is for aio Hawaii's businesses to be able to reinvent themselves. "Being an underdog is a state of mind that I believe is an important part of the culture of our businesses," he says. "Complacency is one of the biggest dangers we face today, because, whether it's in media, sports, food or technology, the world is changing quicker than ever before. If we are not mindful of this and continually work on reinventing ourselves, we can quickly become irrelevant or obsolete or both. Most of our brands have faced this and some are facing it today."
Ken Miyasato, director of strategic planning and human resources, has worked at aio Hawaii since 2008. He first coordinated marketing and operations for Hawaii Winter Baseball, and he says he has seen aio Hawaii grow from small, individual businesses into a collaborative family of companies. At Hawaii Winter Baseball, he relied on support from other aio Hawaii businesses to help spread the word about game promotions, create posters and print game schedules. Today, that collaboration has increased to where partnerships among the businesses are happening every day on different levels.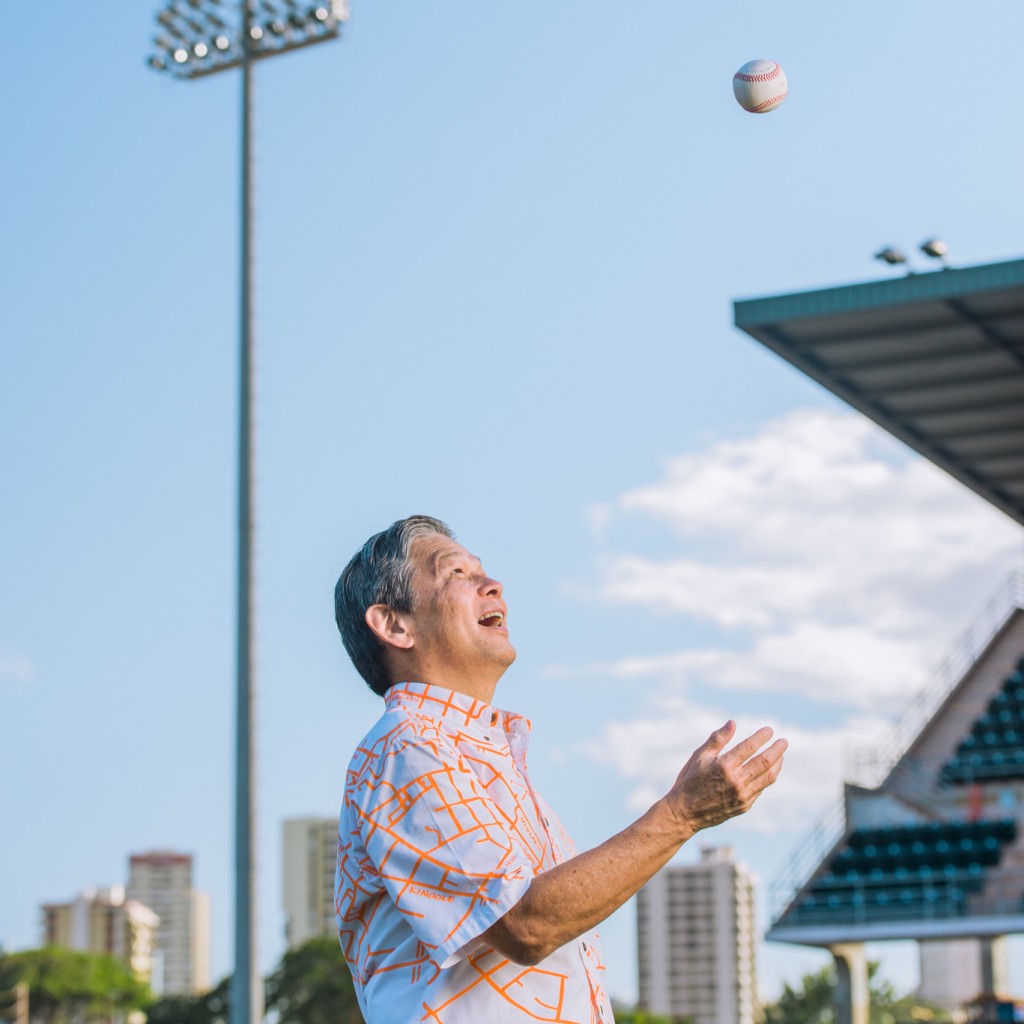 The company's strength has always been its employees, who are passionate about their work and care about Hawai'i, says Susan Eichor, COO and president of aio. "It seems very diverse, so what's the connection? I think it's always been this incomparable commitment to Hawai'i and its people. That's the common thread throughout all of the companies."
Eichor says two programs are representative of aio Hawaii's focus on its approximately 260 employees: aio Discovery and personal development leave. aio Discovery is a leadership training program that sends employees to help build infrastructure in needy countries. The personal development program allows employees to take a week of paid leave each year for journeys of self-discovery and to learn something outside of their normal work life.
The company's biggest achievements are those of its employees at work, at home and in the community, Kurisu says.
One example is the "With Aloha" Japan fundraiser that aio Hawaii employees organized to help Sendai's Tohoku University Hospital after a large earthquake and tsunami hit the area in 2011. They raised $150,000 from a single event. Kurisu, who traveled to Japan with another employee to present the money to the hospital, says it was the only money the hospital received for six months. "No government money, no money from any other nonprofit organizations," he says. "So can you imagine how many lives we must have saved?" By the end of the year, more than $200,000 had been raised.
Miyasato hopes he's around for another quarter century: "I'm very interested to see how aio evolves over the next 25 years, because it has grown into something special that is a major influence in Hawai'i, as well as we're doing things that are making people outside of Hawai'i, around the world, take notice. And it's almost like we're planting the seeds, we're connecting dots, and it'll be neat to see how those seeds grow and the connections we establish, what they evolve to 25 years from now."
What will never change is aio's dedication to the Islands and their people, and to making Hawai'i the best it can be, Eichor says. "We want to make sure that we continue to serve Hawai'i in the best possible way."