Air Guitar? No, App Guitar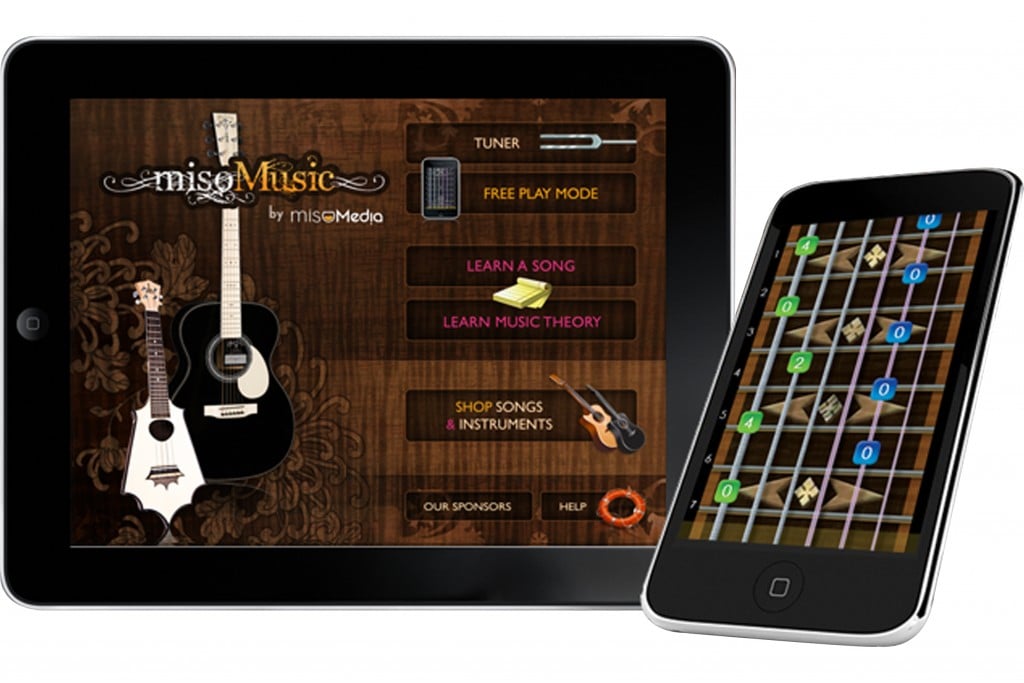 Your inner rock star has been waiting for this app: Miso Music can teach you how to play several types of guitars, ukuleles, banjos and mandolins. Created by Miso Media – an app development company based in California but made up of musician/techies from Oahu – the iPhone app won the People's Choice Award at the 2010 TechCrunch Disrupt.
Miso Music recognizes notes played using the built-in microphone on the iPad and iPhone, and features a strobe tuner, scales and a dozen virtual instruments, including various Fender guitars and ukuleles by KoAloha.
"The ukulele is making a real comeback," says Aviv Grill, Miso Media CEO and a Punahou alumnus. "I think something like this definitely brings Hawaiian music to those who may have not been exposed to it before."
The app comes with a catalog of songs, including Elvis and Beatles classics, and current hits. Also coming: local jams by Hawaii artists from the Mountain Apple Co.
Two versions
A trial version of Miso Music is free at the online Apple Store.
A $2.99 pro version includes additional instruments and songs.