Aloha Got Soul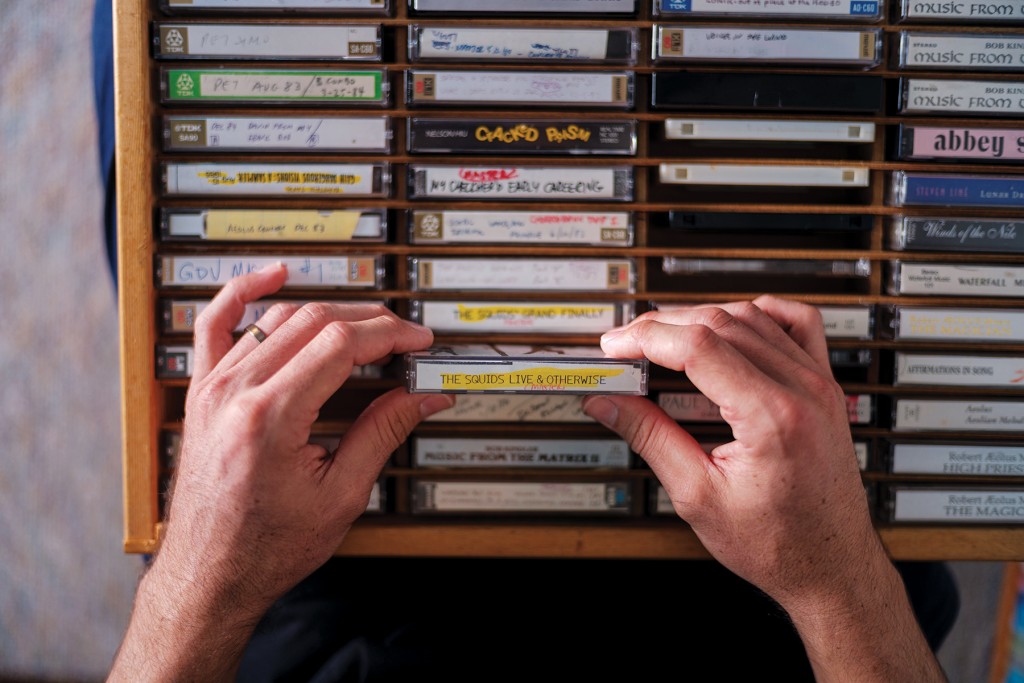 Record label delivers new and old music from outside Hawai'i's mainstream


oger Bong doesn't want people to have a narrow idea of Hawai'i. That's one reason he shares unique and interesting music from Hawai'i's past and present with audiences worldwide.
His Honolulu-based record label, Aloha Got Soul, releases vinyl albums with rare recordings from yesteryear and more contemporary music. Bong, a DJ with a journalism background, ships records to collectors and fans locally and all over the globe. He creates music mixes regularly, which he releases on his blog and at DJ events, including signature "Soul Time" parties in Honolulu, Japan and New York.
"If Hawai'i were to only export one or two types of music, that paints this picture that Hawai'i is only one kind of way, which living here we all know well and clear that is not true. … I'm allowing people who might not have any knowledge or understanding of Hawai'i, an opportunity to know something unique or interesting (about it)," Bong says.
Aloha Got Soul focuses on genres like jazz, R&B, rock, soul and electronic. The label has re-issued music from Mike Lundy, Nova, 'Āina, Momi and Phase 7 to name a few and works with current artists like Nick Kurosawa and Maryanne Ito. Bong and his wife, Lei, are always scouting for new talent.
As sole proprietor at Aloha Got Soul LLC, Bong wears many hats. "The core is putting out releases, whether reissuing or producing new material, then it's doing events, whether that's me DJing or organizing concerts."
Releasing records itself requires a lot of project management: audio recording, album artwork, organizing manufacturing and distribution. "I've sent records to almost everywhere in the world. I can't think of anywhere in Africa, but everywhere else, yeah." Outside of Hawai'i, his main hubs for distribution are Tokyo, London and Los Angeles.
Offshore marketing is primarily through social media and his blog at alohagotsoul.com, and his local following is driven by word of mouth and firsthand listener experiences. The events that he DJs or that the label hosts build interest and nurture the local fanbase, Bong says.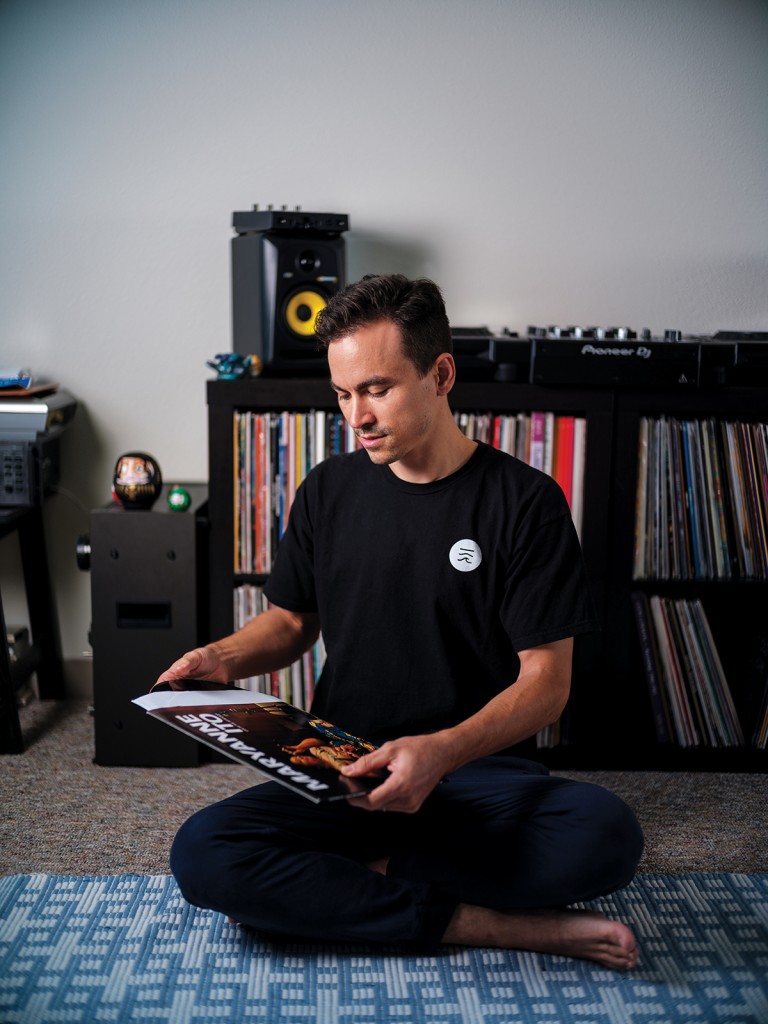 Preserving the Past
Aloha Got Soul recorded several projects by contemporary artists Kurosawa and Ito in the Pacific Music Productions studio on Nu'uanu Ave. in Chinatown. Studio owner Kit Ebersbach's long and diverse musical career in Hawai'i is a link to sounds before Bong's time.
"I met (Bong) because I did all this work in the late '70s, early '80s," Ebersbach says. "He saw my name on a couple of things and got curious."
Ebersbach's credits range from composing tracks for magician John Hirokawa and directing music in Waikīkī shows, to playing in numerous bands, including punk rockers The Squids.
He believes Aloha Got Soul creates opportunities for talented musicians whose repertoires lie outside Island reggae or traditional Hawaiian music. "For Maryanne and Nick, they are singer-songwriters and that's critical. They're doing their own music and it's worthwhile, it's got some substance to it. And that seems to be what (Bong) wants to invest in," Ebersbach says.
Bong says he wants to promote unique Island sounds. "Being this mixed plate culture that we are, there are so many types of music being made. My role is to help support and facilitate all the other styles," Bong says. He has avoided the most popular forms of music in pursuit of funk, soul, new age, electronic and boogie genres, he says.
Robin Kimura says Bong is in tune with the music of the '70s and '80s – an apropos endorsement since Kimura was the leader of Greenwood, a popular Honolulu band of that era. "What he is doing with Aloha Got Soul Records is perfect since the whole revival of vinyl scene has a very retro influence and feel to it to begin with," Kimura says.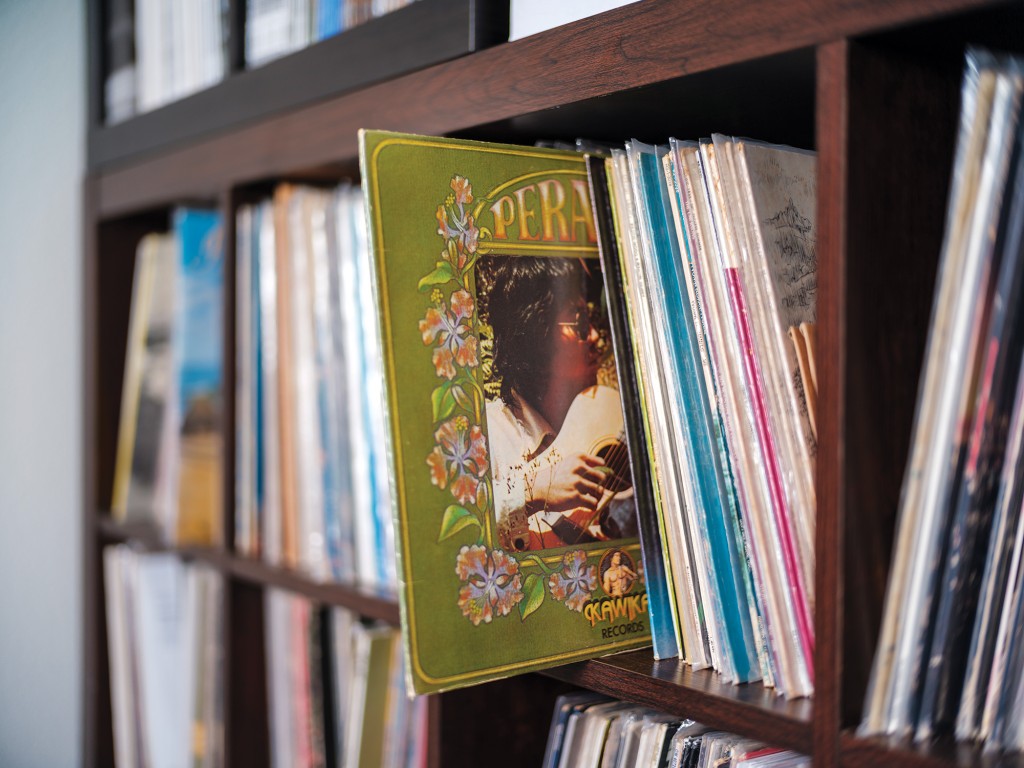 Record Digging Roots
Bong's eclectic musical tastes date back to his days at Mililani High School. "My friends were like, 'Let's make some hip-hop beats.' All right, cool, I didn't really know what that meant. But essentially we were excavating by digging through stacks of music to find records that you will eventually sample and turn into a hip-hop beat." This practice honed a discerning ear because often, the more obscure the sound, the better, he says.
His affinity for vinyl continued while he studied journalism at the University of Oregon. After graduating, he lived in Portland in 2009 and 2010 and discovered a mix album by Japanese DJ Muro. "The mixtape was called 'Hawaiian Breaks.' It was an album of funk, soul and R&B from Hawai'i (including Greenwood's hit, "Sparkle"). I didn't know any of the songs and when I heard it I was like, 'What is this?' " Bong says.
He researched the tracks to identify the artists and discovered there was an audience interested in the obscure sounds. That was the inception of Aloha Got Soul and he launched the blog in 2010. In 2011, Bong moved back to Hawai'i and continued digging for old music and blogging about it.
Aloha Got Soul released its first record in 2015, a reissue of Mike Lundy's "The Rhythm of Life." The original 1979 recording was remastered by Aloha Got Soul, and released on vinyl, CD and digitally. "That one has been the most successful in terms of reach and interest. It's a highly wanted record in the collecting community and it solidified AGS right off the bat," Bong says.
AGS followed in 2016 with a self-titled 16-track compilation of '70s and '80s funk, disco and jazz hits. This release was a compilation with London-based Strut Records, a renowned label known for international reissues of obscure music. Strut's distribution amplified Aloha Got Soul globally.
The label's international presence outpaced its performance locally. "It took a lot of outside interest to fuel inside interest," Bong says. The label's Soul Time parties – shows in Hawai'i and abroad with Bong and other DJs spinning a diverse selection of records – provided Hawai'i residents with firsthand experience of the label. "It's this component of AGS that I did not expect; it just has grown organically. It has allowed me to bring a whole different side of the label to people," Bong says.
In May 2019 Bong found himself DJing a show with DJ Muro, the originator of "Hawaiian Breaks," at a nightclub in Kyoto, Japan. It was a gratifying homage to the label's origins. "It was reassuring that this is the right thing to do. Muro was really into it, he enjoyed it. At this point, it's been nine years (and) I'm hoping that now more doors will open up," Bong says.
When pressed about Aloha Got Soul's future, Bong talks about the importance of properly preserving the past. "The people that I first started working with are not only getting older but some are passing away. Before I think 10 years ahead, I need to make sure that I pay as much attention as possible to this group of musicians who existed during the '70s and '80s," he says.