Amply Makes It Easier for Fleets to Convert to Electric Vehicles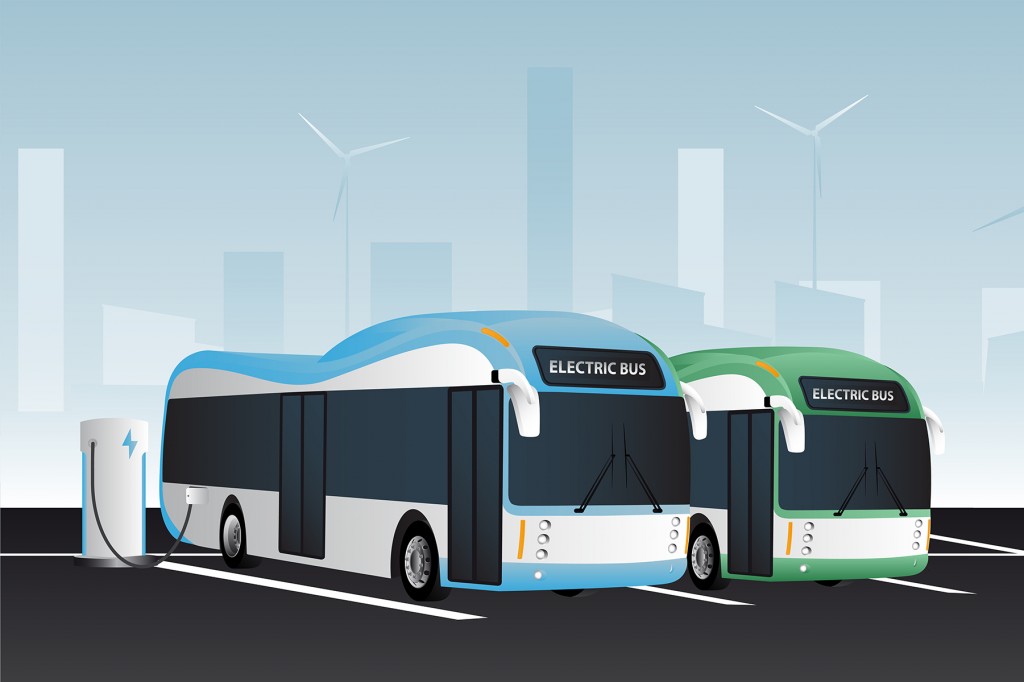 Amply, part of Elemental Excelerator's latest cohort, aims to remove one of the biggest challenges that fleet operators face when switching to electric-powered vehicles.
"If you're doing electric-vehicle charging, it's a much larger, more complicated project" than just buying a fleet of electric vehicles, says David Siegal, Amply's director of operations. Amply provides charging solutions "for fleet operators so that they can focus on their jobs, which is still their main priority."
Amply says its efforts will not only help transform the commercial transportation industry, they'll help reduce that industry's dependence on fossil fuels that end up as greenhouse gases.
Amply installs the charging hardware and does the actual charging of the vehicles, at a fixed cost. Siegal says the service is open to all manner of electric-powered vehicle fleets, but Amply's biggest markets now are buses and light-duty vehicles such as passenger cars.
Rob Kelly, Amply's co-founder and VP of business development, says even massive class 8 tractors – which include 18-wheelers – are being deployed as first-generation electric vehicles.
The company, located in Mountain View, California, was started over a year ago with an initial seed round of funding from investors. Amply is currently implementing multiple projects simultaneously on the mainland, Siegal says, with plans for multiple projects in the Islands. Kelly says more and more of Hawai'i's electricity is generated by clean energy, but its cars, trucks and buses remain largely dependent on oil.
"So really our business model is going to help Hawai'i to achieve not just its (clean electricity) goals, but its dependency on carbon-based fuels."