Are You Licensed to Do That Work?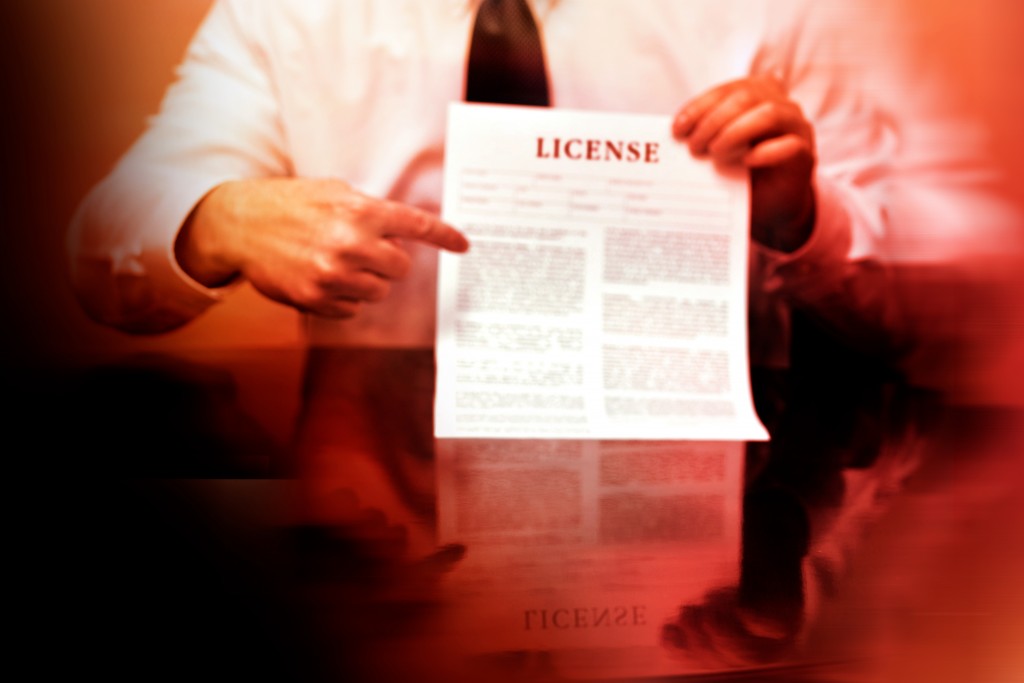 The state's Professional & Vocational Licensing Division is one of those government agencies that operates quietly, without much public notice – until people need its help.
In 2012, a hailstorm damaged hundreds of roofs in Kailua, which meant hundreds of homeowners needed contractors to repair the damage. The problem is, after a natural disaster such as a powerful storm, sometimes contractors swoop in and pretend to be experts in roofing or other fields, even if they aren't licensed to do such work in Hawaii.
It's the job of the Professional and Vocational Licensing Division to decide who is qualified in all kinds of fields, ranging from accountancy to veterinary medicine. "PVLD is responsible for implementing the licensing division for 48 professions and vocations," says Celia Suzuki, licensing administrator for the PVLD. "We oversee 25 boards and commissions, which are administratively attached to PVLD, as well our 24 licensing programs."
If misconduct is detected, licenses can be revoked and a sister agency, the Regulated Industries Complaints Division, is charged with investigating complaints. Both are part of the state Department of Commerce and Consumer Affairs.
For instance, a contractor can be fined $10,000 if he or she performs unlicensed work following a natural disaster.
License renewal is board specific: Licensees must renew every year, every two years or every three, depending on the profession. With new applications, the average processing time is 15 to 20 business days. "The application needs to be reviewed and all requirements must be met: fees paid, examinations passed and a minimum education requirement met depending on the profession," Suzuki says.
The number of members on each licensing review board varies from five in boxing to as high as 13 in contracting. Board members usually meet once a month and review applications from potential practitioners. Niraj S. Desai, MD, board chair for medical and osteopathy, says his board's members "protect the public from practitioners who cannot reliably and consistently deliver quality professional medical care.
"That ends up being done through reviewing a lot of information that they submit with their applications," he says. "Since we have 11 members, we each bring an individual perspective and we have the opportunity to discuss and collaborate on what's the most prudent course of action to take."
Desai says he and his board oversee an estimated 4,000 to 5,000 practitioners. Serving on his board are seven medical doctors, two doctors of osteopathy and members of the public. Desai says he and the board look for practitioners with clean records – free from malpractice suits – and he says practitioners who come to the board with unconventional methods usually raise a red flag.
"The best story we hear is somebody with experience, no malpractice suits, no disciplinary actions and a very easy license approval," he says. "We want to protect the public. Many people have had things like malpractice suits or problems in the past, but they have had good track records subsequently. We're trying to judge how much risk might be involved."
When judging applicants, Desai and his fellow board members use their years of experience and guidelines developed by other professional organizations such as the American Medical Association and the American Osteopathic Association. "We each have a fair number of years of experience in different practice settings and use community standards if a physician is acting in a professional manner," he says.
The Regulated Industries Complaints Division "is the frontline. They're answering consumer calls and very good at resolving complaints."

— Daria A. Loy-Goto, Chief Complaints Officer For Rico
Before applications are approved, the medical and osteopathy board plugs in an applicant's name in the National Practitioner Database to make sure there are no malpractice suits in other states or a license hasn't been revoked elsewhere in the U.S. "The Federation of State Medical Boards work on a lot of shared issues of licensing and moving from state to state and keeping track of whether someone has been disciplined in one state so that other states can find out about that," he says.
Many professions – such as accountancy, real estate and optometry – require a certain education to acquire a license, says Nelson Lau, chairman for the accountancy board. For example, a certified public accountant must have a bachelor's degree with 150 credit hours, including some upper-division business courses. CPAs must also pass examinations, meet experience requirements and continue to learn to hold licenses.
"In order to be a CPA and carry that distinction, you would fulfill a permit practice," Lau says.  "After you get your license, continuing education is required. The license is good for two years. Over the two years, you need 80 credit hours related to continuing education."
The number of CPA license applicants and renewals varies each month: Some months have fewer than 10 applicants, while other months may have closer to 20, Lau says.
"I've been on the board for almost four years and I haven't seen any drop-in applications coming in or anything that would keep me alarmed," Lau says. "In any profession, you're going to have folks who retire and the concern is whether there's going to be replenishment."
In the future, Suzuki says, more licensing areas will require continuing-education or continuing-competency credits. Some areas that are forthcoming include social work, psychology, veterinary examination and physical therapy.
When the PVLD receives complaints from board members, the public or licensed members, the Regulated Industries Complaints Office initiates investigations. Daria A. Loy-Goto, chief complaints officer for RICO, says cases range from a person who failed to complete continuing education to somebody accused of stealing $500,000 from a company.
"[The intake center] did about 16,000 licensing checks last year," says Loy-Goto. "It is the frontline. They're answering consumer calls and very good at resolving complaints. If it comes down to a money dispute, overcharging, we'll try to assist with that."
In 2013, RICO received around 1,000 complaints. After RICO investigates, a report is presented to the appropriate board. Depending on the profession, RICO can recommend four sanctions to the board, which makes the final decision: Revocation or suspension of a license, probation and fines, or continuing education.
Loy-Goto says RICO acts as a
civil-law enforcement agency for unlicensed activity.
"We file circuit court actions. What we're seeking is permanent injunction, which prohibits unlicensed
persons from engaging in unlicensed conduct until a license is acquired," Loy-Goto says.