At Whole Foods, The Team Votes You On or Off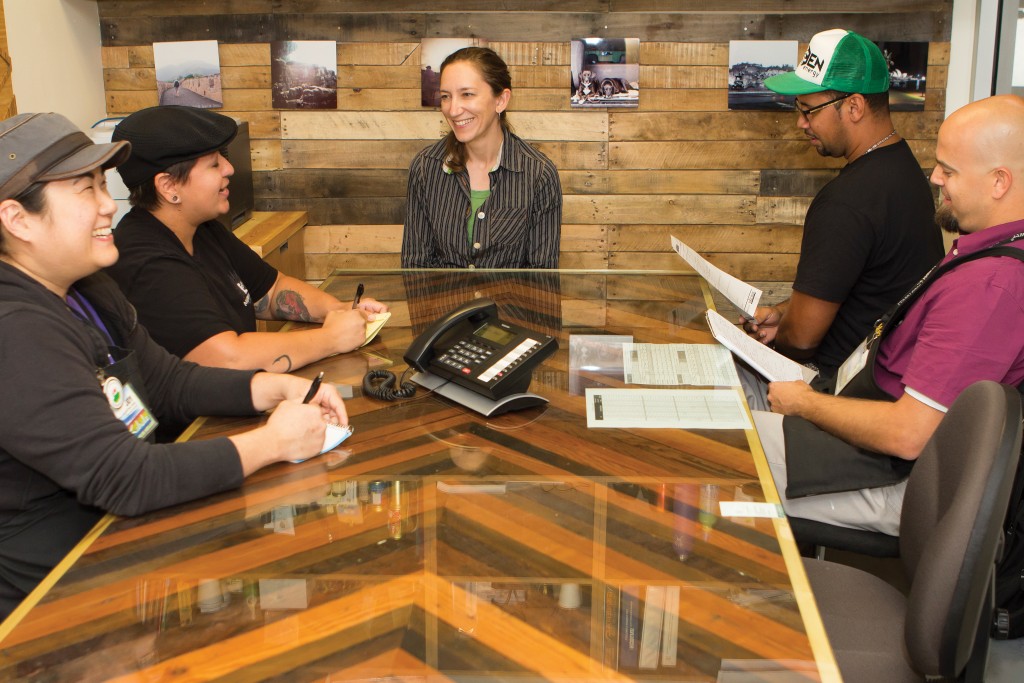 Employees at Whole Foods Market vote on the fate of a new hire, but the company likes to call it an act of affirmation, not something you'd see on "Survivor."
"It's really affirming this new team member is part of the team," says Claire Sullivan, Hawaii coordinator for Whole Foods, who also handles purchasing and public affairs. "It's affirming they're on board, they've been accepted by their peers, they've been embraced by them, they are now full-fledged members of the team. … That's very empowering."
Here's how it works: Back in 1983, just three years after the Texas-based specialty grocery chain opened its first store, Whole Foods started a program in which new hires were voted in or out by their teams after their first 90 days (for part timers) or 45 days (for full timers) at the company. Seventy-five percent of the team needs to participate in the vote, and a two-thirds majority of those voting is required to keep an employee on board.
All teams vote, no matter how small or large: the seafood team at the Kahala Mall store only has six members, while the prepared-foods team has 90. Everyone gets a say.
"It's also about the team, that they're part of the process, too," Sullivan says. "As a cultural process, this affirmation is important to both the new team member and the receiving team itself."
The policy makes sense when you consider the company relies on a profit-sharing model. Every month, each employee receives a bonus based on the performance of his or her team, so each team wants motivated, hard-working members to maximize performance.
"There's a really strong motivation for individual team members to perform well and to have your teammates perform well," Sullivan says. "It's a shared fate."
But new hires aren't just thrown in front of their peers for review. From the start, new employees work with a team educator who helps them navigate the job. New employees get weekly feedback from managers and detailed checklists clearly outline what's expected of the employee, Sullivan says. So when they're up for a vote, they're in a great position to be accepted by their teams.
"There have been instances where people don't get voted" onto the team, Sullivan says, "but those are few and far between."
Emi Kowalczyk, associate team leader for the Kahala Mall store, says it was a completely new process for her. Before joining Whole Foods six years ago, she worked for two specialty wine companies here and in California.
"I've never experienced anything like this before," Kowalczyk says. "I'm sure most people who have worked in retail would tell you the same thing. Usually, you're just given a job description and that's it. Feedback would come when you've done something wrong. But (at Whole Foods), there's a lot of communication within the teams, so you know if you're heading in the right direction. It's such a positive experience, right from the get-go."