Audacious Beginnings for Hawaii Business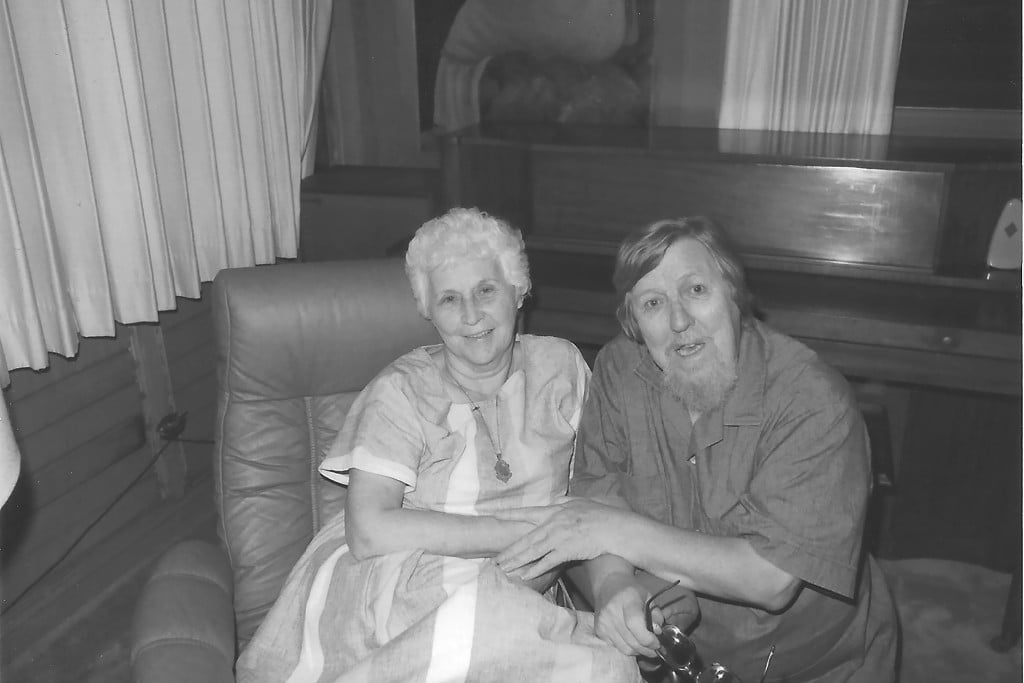 It was 1955. The FDA approved the Salk polio vaccine and Rosa Parks refused to give up her seat on a Montgomery bus. The Brooklyn Dodgers won the World Series for the first time and Disneyland opened. Jimmy Stewart and Grace Kelly were Hollywood's biggest stars.
That was 60 years ago. In Hawaii, a military plane crashed in the Waianae mountains, killing 66 people, the worst air disaster in the Islands' history. The Islands were still four years from statehood and the Big Five agricultural companies continued to dominate the local economy. And Ethel and Joe Murphy launched a magazine in July called Hawaii Engineer. By August 1962, the monthly had morphed into Hawaii Business and Industry, the first and oldest regional business magazine in the country. That August cover asked, "Office Space: is Honolulu oversupplied?" with pictures showing two office towers dominating an otherwise low-rise Honolulu skyline, with an accompanying sketch of the proposed Bishop Insurance Building.
Now don't confuse this with a spy story or a whodunit. There's not going to be murder or an alien abduction. No, this is better than that, because it's about entrepreneurs in a time when few knew the word and no Google search existed to help folks connect the dots.
It's about a couple of dreamers who risked their savings to offer Hawaii a thoughtful monthly evaluation of the who, what, where, when, why and how of local business.
But let's start closer to the beginning.
Ethel was born in Salem, Oregon, in 1913, and raised by her lumberman father after her mother died. Joe served in the Navy and they met and married in California, when she was working in the business office at MGM Studios. "She used to sign Humphrey Bogart's checks and give him his paycheck at the end of the week," says Jeff Murphy, a grandson who is now an architect in New York handling, among other things, the $180 million renovation of St. Patrick's Cathedral for the Pope's proposed visit later this year.
The Murphys came to Hawaii so Joe could sell vacuum cleaners door to door. But the young man was also a writer and, when vacuum-cleaner sales and sending stories to other magazines proved less than satisfying, a friend suggested the couple start their own publication. So they did.
Ethel was a pistol and Joe was no pushover either. Jeff remembers him as a loudmouth and another grandson, Hawaii's Ross Conquest, says Joe's standard place to interview new hires was his favorite bar.
"I hear a lot of stories about the interview process," Conquest chuckles. "People would be interviewed by Kim (editor Kim Jacobsen) first and, then, if things went well, they'd be interviewed by Ethel, and, if they needed a third interview, it would be with Joe, who was running things outside the office and would interview people at the old Tropics bar.
"More than one person said their final interview was with Joe Murphy at the Tropics. In fact, Kim was hired at the bar. He'd recently moved to the Islands and was just having a beer and met Joe at the bar and started talking story. He said he was looking for a job and Joe said, 'Well, I run a magazine.' "
That was that, and Jacobsen spent a lifetime at Hawaii Business, first as editor and then publisher, retiring finally around the time it was sold in 1997 to the aio group and Pacific Basin Communications, the current parents of the publication.
Ethel Murphy lived and breathed the magazine. She was at the heart of Hawaii's business world and each day meant another working lunch. Conquest remembers that she and Jacobsen sat at desks facing each other, in a Keeaumoku Street building that looked like a World War II hangar.
"They used to call it Korea-moku because it was in the heart of all the Korean bars and nightclubs and restaurants," remembers Conquest. "We grew up visiting the office on Keeaumoku all the time. It was within walking distance of the Pagoda Hotel and where Walmart is today."
Ethel and Joe ran the magazine together until Joe's left-leaning convictions – he joined anti-Vietnam War protests – made it difficult for him to lead a business publication. He withdrew from the daily office tasks but continued to have input from a distance.
"As the story goes," says grandson Jeff Murphy, "he couldn't be politically active and protesting the Vietnam War and run a business magazine. Ethel, who also had political convictions, but wasn't as militant as my grandfather, stayed on and continued to be the publisher well into her 80s – from the 1950s through the 1990s."
It was the business acumen of both that created a long-lasting template for news coverage, chronicling the developments in Hawaii business and politics through the decades as Hawaii transformed from a plantation economy into modern society. The pages were filled with ads for companies that still exist today and others that have passed into posterity. Ringo Airways or States Line anyone?
Long-time Hawaii advertising executive Phil Kinnicutt worked for the Murphys twice, from 1963 to 1965 and 1969 to 1971. His final interview was also at the Tropics.
"We were a small group," Kinnicutt remembers, "and we all did everything. I even opaqued negatives to get rid of the imperfections so you wouldn't have black dots or squiggly lines.
"Every time the magazine was ready to be mailed, we'd pick it up in Kim's blue Ford convertible with the top down. At the printers we'd put on the mailing labels, bundle them according to zip codes, deliver them to the post office, and then go out and have a beverage or two."
Kinnicutt says that, several years later, while he was finishing courses as part of the UH-Manoa's College of Business inaugural Executive MBA class from 1977-1979, he put together a team to audit the magazine. A business audit was a capstone requirement of the program, and his group chose Hawaii Business, eventually making a number of recommendations to his old bosses.
"One of them was to bring the magazine out on time," he says with a laugh. "In the good old days, it would be three or four weeks late. Whenever we came close to getting out on time, there would be a celebration. But, as the magazine became more and more sophisticated, that got better."
Grandson Jeff Murphy saw his grandfather and step-grandmother as pioneers, creating a new life and a new business model in a new community. "I remember how impressed I was with that," he says.
Their courage and chutzpah created a template for the whole family, certainly for him, he says.
"Ethel was a pretty savvy person," he remembers from the many visits he made to Hawaii to see his step-grandmother and grandfather in later years. Though she'd never gone to college, she had an innate business sense.
"She was very beautiful, very dignified," he continues. "Because of her personality she seemed bigger than life, though she was shorter in stature. When she said something, it wasn't frivolous. She didn't waste her words.
"The other thing that was pretty extraordinary was at a time when women were not so prominent in leadership roles in business, Ethel made this great business for herself and became someone really well-known in the business community."
Joe Murphy died in 1992, but Ethel lived to be 101. She died in Honolulu on Oct. 9, 2014.
To New Jersey attorney Joel Murphy, Joe's son from his first marriage, Hawaii Business was more than the nation's first regional business magazine.
"It was a forerunner for all the state magazines all over the country," says Joel Murphy. "This was the first one. Now every state in the union has a monthly magazine, but Hawaii Business was the first. And Hawaii wasn't even a state yet."
As Jeff Murphy and his father, Joel Murphy, look back through their memories, their stories create a picture of a dynamic couple who were committed members of their Hawaii community, shared liberal politics and loved to travel the world, especially by train.
"I remember my grandfather coming to New York one January in his aloha shirts and shorts," says Jeff, "and walking around New York in 20-degree weather in that outfit, and buying things like salami and bologna and taking them back to Honolulu because you couldn't get that stuff.
"I think what's so interesting," Jeff continues, "is that Ethel and Joe were both such self-starters. They invented this kind of publication that didn't even exist."
Jim Dowden, executive director of the national Alliance of Area Business Publications, based in El Segundo, California, confirms Hawaii Business' distinction as the oldest regional business magazine in the nation.
"I haven't heard of anything older," he says. "There aren't that many business magazines, and the oldest ones (on the mainland) would be Florida Trend, Georgia Trend and, maybe, Utah Business. I don't think any of those are older than 20 years."
---