Aulani Timeshare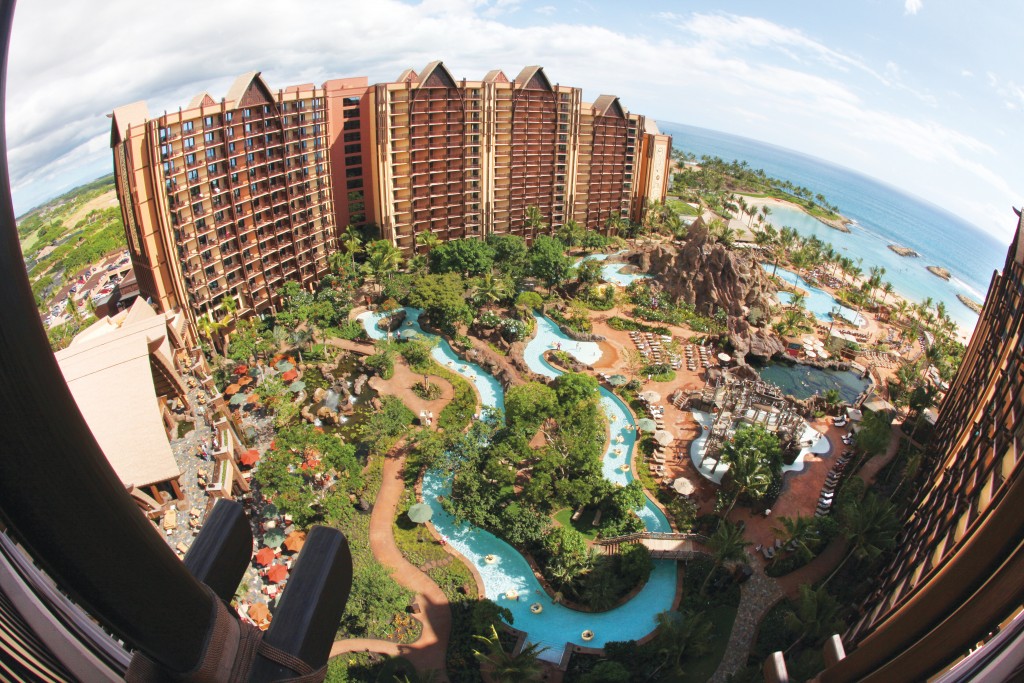 When you buy a stake in Aulani, the Disney resort at Ko Olina, you can enjoy your week there every year or use your points to stay at one of Disney's other resorts.
Here's how it works: Prices fluctuate a bit, but, in June, for $48,600, you would get a deeded real estate interest in Aulani that would entitle you to 360 "Vacation Points" annually for 50 years. Those points have a lot of flexibility, and can be used each year or banked.
For instance, one week in a one-bedroom villa at Aulani, between Dec. 21 and Dec. 31, would cost you 350 points. But a week at the same time of year in a two-bedroom villa at Disney's Animal Kingdom Villas at the Disney World resort in Florida would cost 296 points. A deluxe studio at The Villas at Disney's Grand Californian Hotel & Spa would cost only 224 points.
The points can be used to stay at any of the 11 Disney Vacation Club Resorts, or at more than 500 Disney worldwide accommodations, including cruises.
In addition to the price tag and closing costs, there are annual fees for your Aulani timeshare. For a $48,600 real estate purchase at the Aulani, the annual fee is $2,145.92.