Belle of the Harbor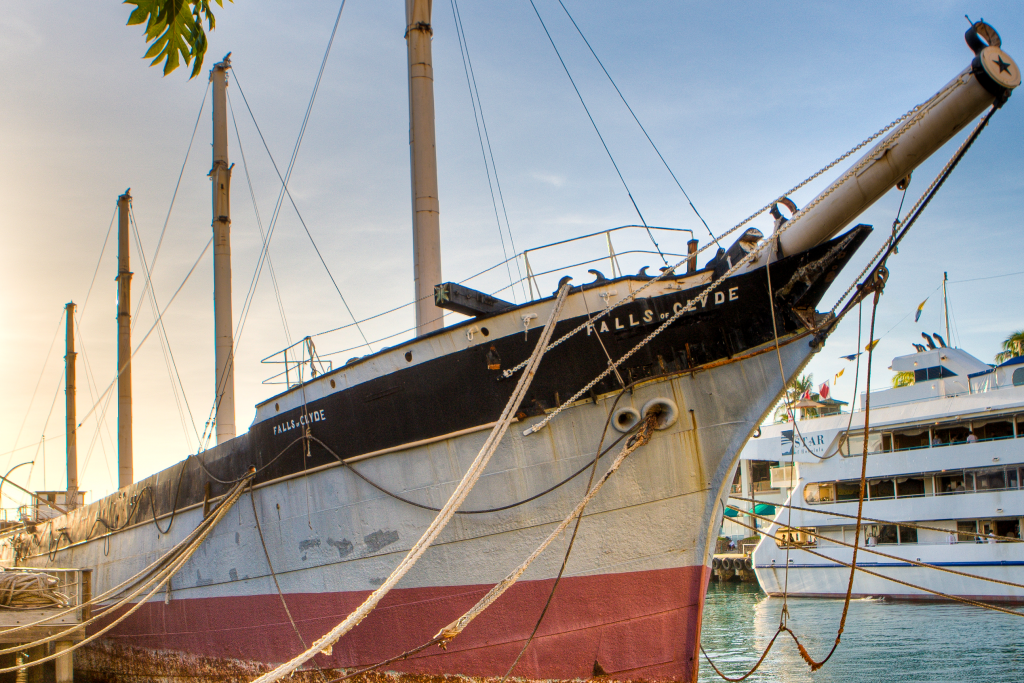 Yes, the Falls of Clyde is still a treasure.
Today, the 133-year-old, four-masted barque that helped found the Matson shipping empire squats in disreputable shambles in her berth at Pier 7, between the defunct Hawaii Maritime Center and the Aloha Tower Marketplace. Its iron plating is pocked and flaking, its decks have rotted through, and it has been shorn of all topmasts and rigging. Nevertheless, to anyone with a taste for history, the venerable old ship is still the belle of the harbor.
Maybe not for long, though. Three years ago, when Bishop Museum announced plans to scuttle the ship to eliminate upkeep and insurance, it was saved by a group of enthusiasts called The Friends of the Falls of Clyde. Friends president Bruce McEwan notes that the ship is now the subject of a grant application to the National Park Service. The group is seeking more than $400,000 to seed what's expected to be a multimillion-dollar rehabilitation. Bishop Museum itself was turned down when it applied for Park Service grants, so saving the Falls of Clyde remains a long shot.