Consider the Benefits of Owning Your Own Office Space [Sponsored]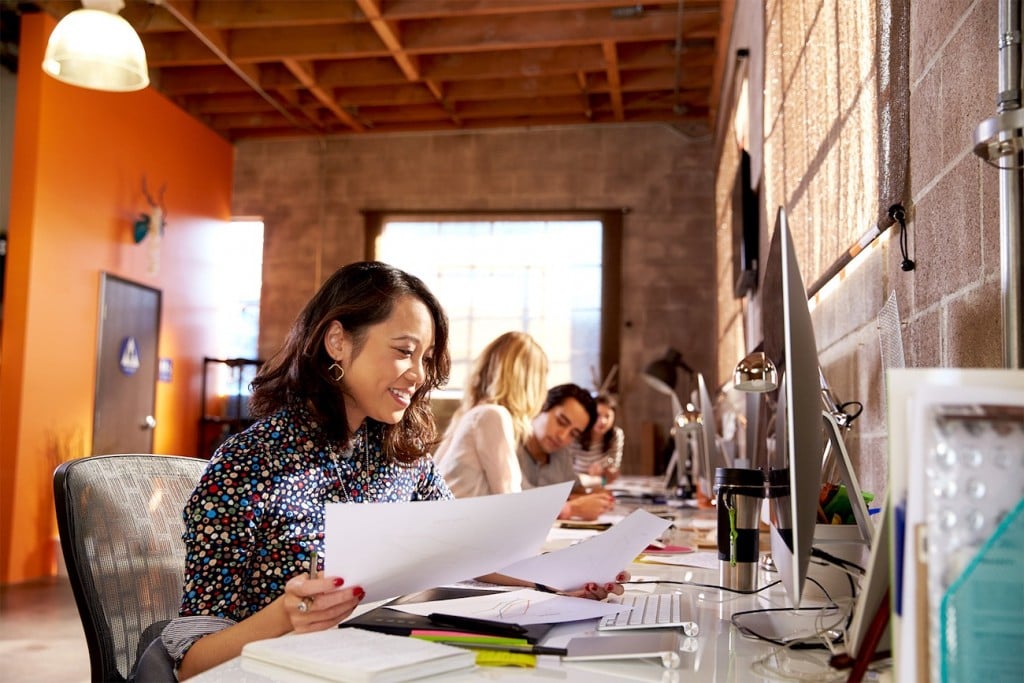 As a business owner, you might be looking to improve the health of your company.
One move that can dramatically benefit your business is to own your own commercial space instead of renting. Depending on your company's finances and other factors of your business, property ownership should be considered because it can pay off in more ways than one.
First and foremost, office ownership can stabilize your occupancy costs, alleviating any rent increases that may occur yearly. Fixed expenses, especially on your physical space, makes long-term forecasting easier and less likely to induce cash-flow issues if your rent suddenly jumps up during lease renewal time.
Another advantage to owning your space is equity which will build over time. You can eventually use this equity as collateral when you expand your business. Further down the road your property's worth may even fund your retirement.
One other reason to own is you're in control of what your space looks like. You can alter your property as you wish (in accordance with local zoning laws, of course) without having to request permission from your building's owner. In some cases this can take months, if not quarters for approval.
Here are some quick tips to get you thinking about commercial property ownership:
Location matters. Do you want to be near the majority of your customers? Are you seeking an area that matches the brand identity of your business? Shipping and delivery logistics may be important. Will you need to be near major freeways or docks?
Zoning and local laws. It's imperative you're aware of laws allowing, or prohibiting, the type of business you're operating. Additionally, having in-depth knowledge of interior and/or exterior modifications allowed by local zoning laws is crucial and helps avoid what could be a lengthy approval process.
Physical condition. How much renovation will be needed to move in and allow your business to operate properly? This includes a detailed inspection on the "bones" of the property as well as any potential environmental or liability issues. Hidden problems can be far more than burdensome, they can sometimes be costly and time consuming to fix.
Parking. Not only will you need to consider customer foot traffic, you'll need to identify whether the property can accommodate the needs of all your customers.
Flexibility. Will your company have a growth strategy where you'll outgrow your space in the mid- or long-term? Consider a property you can expand upon. Also consider the opposite: if you don't end up using all the space, can it be rented out?
Don't go it alone. Assemble a team of trusted experts whose experience and knowledge will help you make an informed decision.
Accountant. Your accountant will provide expert advice on what your business can afford, help navigate through tax benefits, forecast your property's operating expenses and perform a purchase versus rent analysis.
Banker. Your banker will help determine your purchasing capacity and can get you prequalified before you start your search.
Commercial Broker. You'll need someone who can locate several property options for you to choose from, based on your location needs as well as price range and limits.
Lawyer. Hire a lawyer who is knowledgeable in real estate transactions and contracts to ensure a seamless and complete property purchase.
Doing the proper amount of research and due diligence will help you make a wise choice in your quest to purchase commercial real estate at the benefit of your growing business.
American Savings Bank's commercial banking team can help you get started in the right direction, or provide you guidance through each stage of the process. Find out more today about our commercial and real estate loans or call Se Kwon Kim, Commercial Banking Officer at (808) 539-7858.