Best Places to Work 2018
Creating a great workplace is not rocket science. But it's more about applying the rules you learned in kindergarten than those you learned in the school of hard knocks.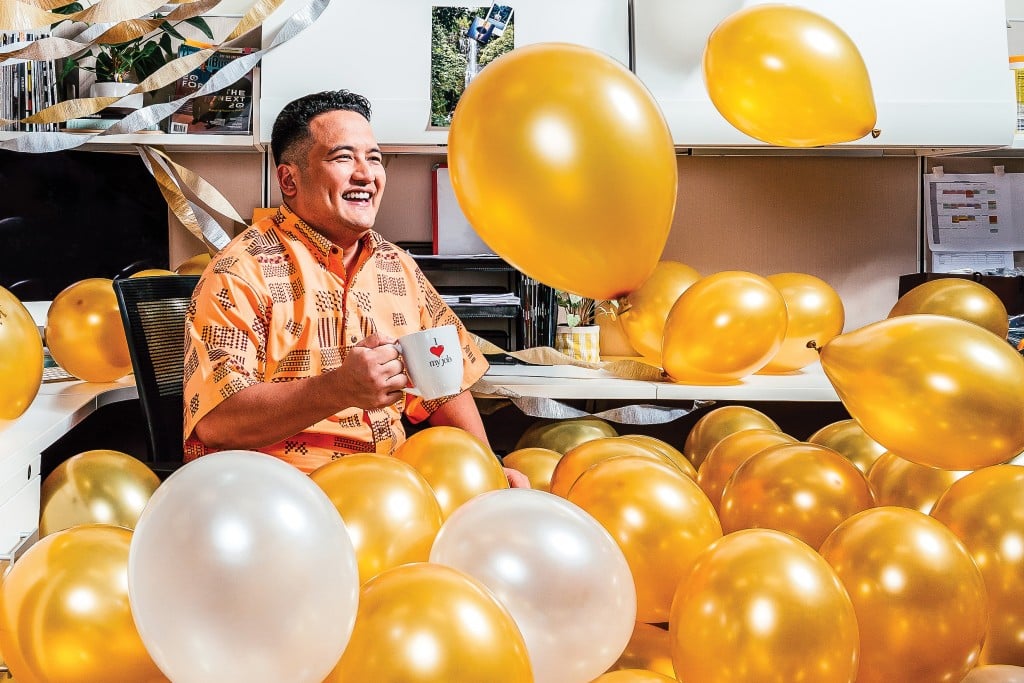 Large Companies – 250 or More Hawaii Employees
No. 1
Monsanto Co.
Headquarters: St. Louis
Employees: 585 HI / 10,476 US / 20,503 worldwide
www.monsanto.com
Employee health is emphasized through an annual on-site health fair and a wellness program that offers cash for completing fitness activities. Employees get paid time off for service projects such as beach cleanups and adopt-a-highway events. Team bonds are fostered through a Halloween costume contest, Super Bowl cubicle-gating and other activities.
No. 2
Hawaii State Federal Credit Union
Headquarters: Honolulu
Employees: 306 HI
www.hawaiistatefcu.com
Team bonds are strengthened at after-hour or lunch-hour cookouts in the HSFCU parking lot, and employees help coordinate bake sales or craft fairs to raise money for charities. There's a fitness gym at the main branch, an annual on-site wellness screening and an annual on-site flu shot clinic.
No. 3
Servco Pacific
Headquarters: Honolulu
Employees: 1,103 HI / 1,160 US / 2,037 worldwide
www.servco.com
Employees in all departments can earn incentives, one of which is a trip to Japan. The company also hosts appreciation events including Bring Your Dog to Work Day and the Team Servco Celebration Dinner. On Family Fun Day the company reserves the 50th State Fair, providing scrips for food and rides to employees and their guests.
---
Other large companies listed alphabetically
American Savings Bank
Headquarters: Honolulu
Employees: 1,139
www.asbhawaii.com
Benefits include a profit-sharing program based on company performance and 19 days of paid time off, available from the first day of employment. Employees also take part in annual pingpong tournaments and a monthlong teammate appreciation event. Those who want to further their careers can attend graduate-level programs at banking school.
Bank of Hawaii
Headquarters: Honolulu
Employees: 1,985 HI / 2,164 US
www.boh.com
Family is first with employee-sponsored elder care assistance and up to $5,000 that can be set aside pretax for dependent care. Insurance is offered for long-term care, legal services and travel protection. Employees can receive tuition reimbursement toward their first bachelor's degree. Plus you get your birthday off.
Central Pacific Bank
Headquarters: Honolulu
Employees: 840
www.centralpacificbank.com
CPB pays for generic prescription drugs and diabetic insulin for employees and hosts an annual health fair with free screenings. Employees bond while developing healthy habits through an annual 12-week FitBit challenge and monthly hikes open to family, friends and pets. Outstanding employees get annual and quarterly cash incentives and peer recognition awards.
Child & Family Service
Headquarters: Ewa Beach
Employees: 364
www.childandfamilyservice.org
CFS emphasizes family care with accommodations for employees with a busy home life. Staff receive paid time off for 27 days and 15 paid holidays. The company offers emergency travel loans and provides employees with money for out-of-pocket health expenses. Employees receive a signed card and movie tickets on the anniversary of their hire.
City Mill
Headquarters: Honolulu
Employees: 371
www.citymill.com
The hardware store chain rewards employees with years-of-service and retirement gifts and provides incentives to boost employee safety awareness. The highly anticipated Halloween costume contest each year cultivates team spirit. Recognition lunches and birthdays are celebrated with original songs written and performed by staff members.
First Hawaiian Bank
Headquarters: Honolulu
Employees: 2,062 HI / 2,215 worldwide
www.fhb.com
Everyone from senior officers to retirees are invited to recognition lunches, receive holiday gifts and more. Scholarships are available for employee dependents and an employer match is available to those paying for child care or elder care. The company also pays 100 percent of employee premiums for long-term or short-term care insurance.
Island Palm Communities LLC
Headquarters: Schofield Barracks
Employees: 384
www.islandpalmcommunities.com
The military housing company rewards employees with service and safety awards and quarterly performance awards. Employees build a community with each other and their families on Ohana Day and serve the community with paid time off for volunteer activities. The 401(k) match has full immediate vesting.
Maui Divers Jewelry
Headquarters: Honolulu
Employees: 312
www.mauidivers.com
Employees are encouraged to expand their skills by learning multiple jobs in jewelry manufacturing, and the company allows employees to submit their designs in exchange for a cash award if their design is selected. A West Coast trip and jewelry are rewards for referring job candidates. Wellness is prioritized through annual on-site flu shots clinics.
Na Hoku
Headquarters: Honolulu
Employees: 295 HI / 522 worldwide
www.nahoku.com
Holidays are celebrated with pumpkin carving and Christmas decorating contests at this jewelry company, and events regularly involve breakfasts, snacks or ice cream. Monthly bonuses are awarded for achieving sales quotas and are often accompanied by recognition lunches. Employees focus on wellness in a Biggest Loser contest and reduced gym rates are offered to Kaiser members.
Panda Restaurant Group
Headquarters: Rosemead, Calif.
Employees: 532 HI / 32,250 worldwide
www.pandarg.com
This family-owned business helps employees pursue higher education through its scholarship programs. Managers attend a biennial leadership conference to celebrate company milestones and every employee qualifies for quarterly and yearly bonuses without cap. Employees receive free or discounted tickets to family entertainment or sporting events.