Best Places to Work 2018
Creating a great workplace is not rocket science. But it's more about applying the rules you learned in kindergarten than those you learned in the school of hard knocks.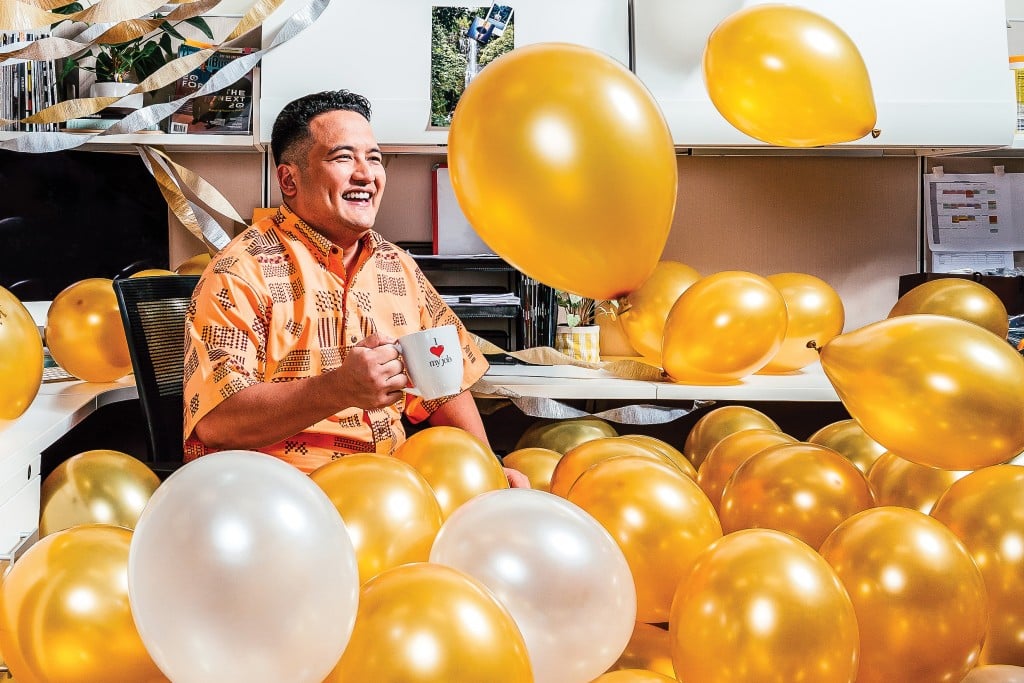 You know the golden rule: Do unto others as you would have them do unto you. That is also pretty much the guiding principle for the Best Places to Work in Hawaii. Let me explain the best practices and you'll see what I mean.
This year, 70 organizations made the Best Places to Work list and each did it in a unique way. But every year, consistent approaches can be uncovered when you dive deep into the data – and those recurring approaches are a road map for companies that want to create great workplaces where employees are willing to go the extra mile for the company.
Hawaii Business partners each year with research firm Best Companies Group to administer the Best Places to Work survey. The main part of the survey is a confidential questionnaire sent to all employees of small companies and a statistically representative sample at large companies. This time there were 85 questions and open-ended statements on the survey, and the employee responses make up 75 percent of a company's score. The rest of the score is based on hundreds of pieces of information provided by HR departments about benefits, working conditions, special perks and more.
Many companies nominated themselves for the Best Places to Work list, but only 70 made the cut. Peter Burke, president at Best Companies Group, says those 70 organizations have employees who are "engaged," which means those employees score high on these factors:
Plan to stay with the organization at least two more years, which reduces turnover and ensures stability.
Willing to recommend the company to a friend as a workplace, which replenishes the talent pool.
Willing to recommend the company's products and services to a friend, which can attract new customers.
Willing to make an extra effort to help the organization succeed, which can yield a culture of excellence.
Look forward to going to work most days.
Their jobs provide meaning and purpose.
They are proud to work for the organization.
The organization has created an environment where employees can do their best work.
The organizations did not all use the same strategies to create great workplaces, but the following 10 factors have the biggest impact on employee engagement on average at this year's Best Places to Work:
I feel I am valued in this organization.
I have confidence in the leadership of this organization.
I like the type of work I do.
Most days, I feel I have made progress at work.
Overall, I'm satisfied with this organization's benefits package.
This organization treats me like a person, not a number.
At this organization, employees have fun at work.
My supervisor handles my work-related issues satisfactorily.
I'm satisfied with the amount of vacation (or paid time off).
There is room for me to advance at this organization.
The top factors from previous years look a lot like this year's list. For instance, the top four factors this time were also the top four factors last year, in the same order. And factors 5 through 8 were the same in both years, though their order varied. Only factors 9 and 10 were different in the two years.
Attention leaders and managers: Don't these principles sound a lot like how you would want to be treated if you were the employee and someone else was the boss? Like I said, you could consider the golden rule as the guiding principle.
Learn about the specific strategies used by Hawaii's Best Places to Work by reading their profiles on the following pages. Those profiles prove there is more than one way to engage your workers.
Contents
BPTW: Benefits at a Glance
Top Large Companies
Top Medium Companies
Top Small Companies
Healthiest Companies
Most Family-Friendly Companies
Best Places to Work Hall of Fame