Beware of Online Hijacking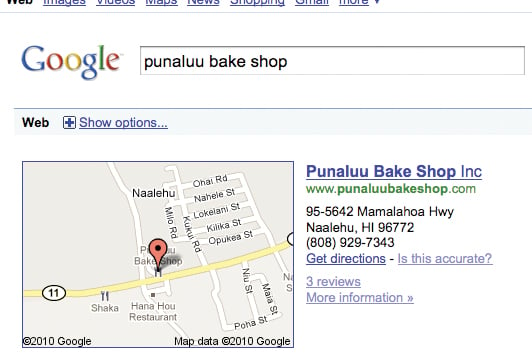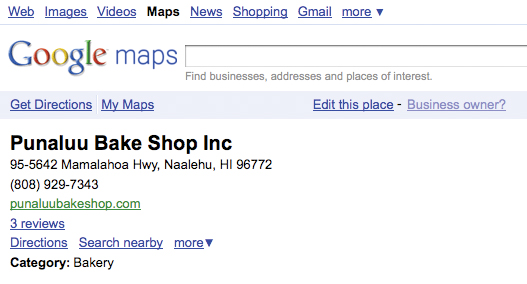 Your online business can be "hijacked" if you don't pay attention to business listings on the Web.
"People who are victims don't even know they are victims," says Daniela Stolfi, interactive marketing specialist at Boss Hawaii, which specializes in Web design, social media and other services.
Plug your business's name into Google or another search engine, and a slew of business listings can pop up, including some basic ones that function essentially like Yellow Pages listings and have no connection to your business. Typically, each listing shows your company's name, address and phone number, and a map. Most of these listing services are legitimate, but occasionally a hijacker lurks there.
In one case, Stolfi says, a major hotel chain was victimized. Perpetrators running a hijack Web site took a commission of up to $75 for people to book rooms, and the hotel chain was unaware of it. Less complex hijackings simply give the wrong address or phone number for a business.
To protect your company, you can hire an expert to monitor all online business listings for your company or do it yourself.
Fix It Yourself
Doing it yourself means "claiming" your business listings as your own. For Google, you would do a Google search for your company, then click on "More information." A page then asks, "Edit this place?" or "Business owner?" If you choose business owner, you can register and then manage your local listing.
Similarly, a Yelp listing online may give options for "Edit business info" or "Is this your business?" If it is your business, follow the instructions to update your listing.
James Kerr, chief geek at SuperGeeks, says business-listing hijackings are rare, but very troublesome to the victims.
Typing your company's name into search engines helps prevent hijackings, but is also simply a good business practice, he says. "Every now and then, we have to jump out and see what other people see," he says. "Do a search as if you are a potential client. Then fix things that need fixing and polish it a little more."