Beyond Data to Perspective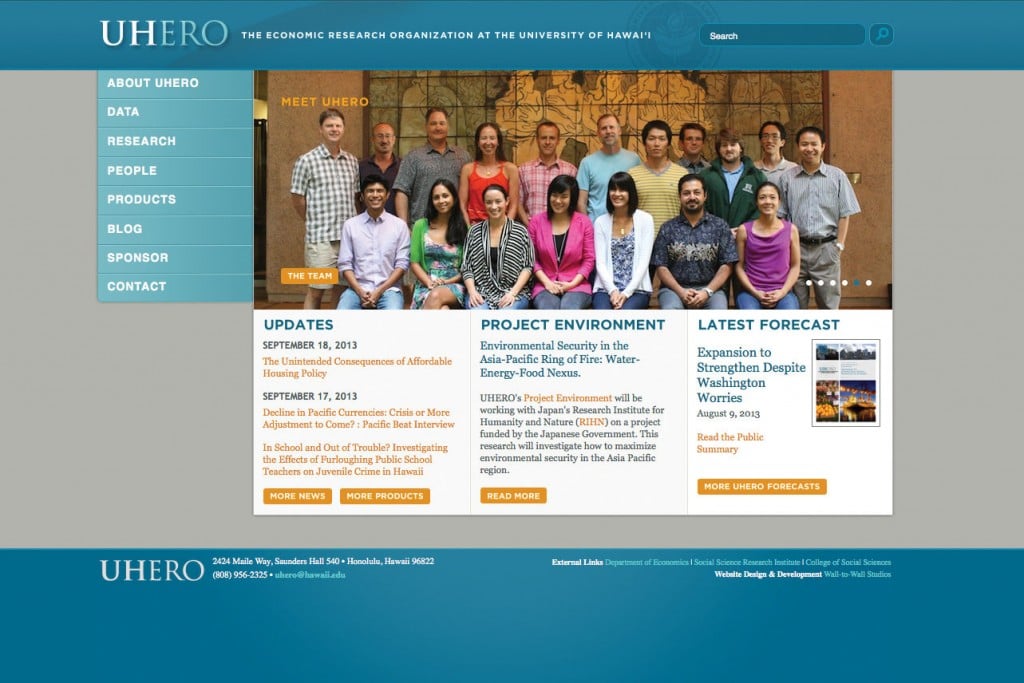 Sometimes, economists see the world more clearly than you and I. For example,
the best explanation I've read for Hawaii's chronic shortage of affordable housing is a recent blog entry on the website of the University of Hawaii Economic Research Organization. "The Unintended Consequences of Affordable Housing Policy," posted by economist and UHERO executive director Carl Bonham, neatly highlights the counter-intuitive forces that underlie the housing crisis in Hawaii. It's also an excellent example of what makes the UHERO website so compelling.
Most people turn to UHERO mainly for its data portal, a convenient way to access a wide variety of economic information on Hawaii. When you see a local news report that cites "major economic indicators" or the "consumer price index," odds are the reporter got that data from UHERO. Ditto for public information such as employment numbers or construction forecasts. Much of this information is available elsewhere, but UHERO lays it out neatly in hundreds of tidy tables, graphs and forecast summaries. That makes it perfect for both the journalist and educated layperson. The website also offers more technical reports and analytical tools for professional economists.
But economics is more than just numbers; it's a way of making sense of the world. That's why the most interesting part of the UHERO website isn't really the data portal, but the collection of blogs, reports and research papers that use this economic sensibility to answer some important questions facing Hawaii. What was the effect of teacher furloughs on juvenile delinquency? (Probably not what you would expect.) How much should we spend on removing alien invasive plants? (More than we currently do.) What would same-sex marriage mean to the state's coffers? ($10.2 million in general excise taxes.)
That's the kind of juicy stuff at the heart of the UHERO website: the clear-eyed logic of economics. And though economics may not always be right, it's always fascinating.