Bounce, Jump, Soar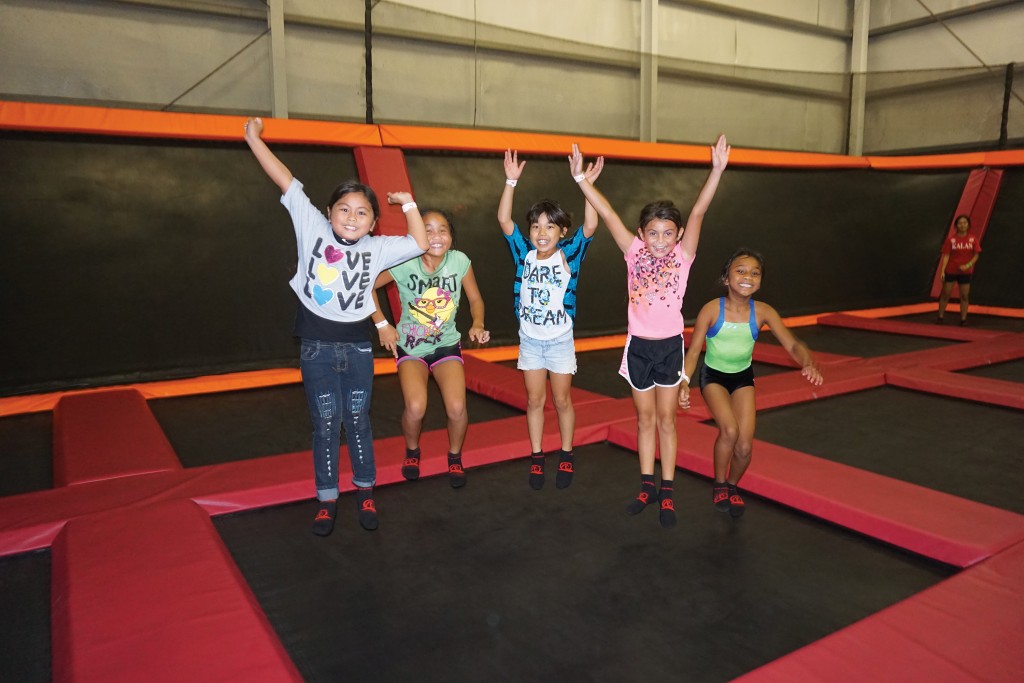 If you want to put bounce in your workouts, check out iTrampoline in Kapolei.
With over 14,000 square feet in its trampoline space, iTrampoline gives kids of all ages the chance to jump, flip, do corkscrews and literally bounce off the walls. Imagine playing dodge ball while flying through the air or slam dunking like LeBron James. It's a great place for children's parties and adult fun nights.
The company also offers a low-impact, hour-long fitness class twice a week called iRobics, where you can defy gravity, burn calories and improve your balance.
In the future, iTrampoline plans to offer cosmic nights and bounce boards for skateboarders, snowboarders and anyone wanting
to perform tricks on a board while jumping on a trampoline, says Diana Lau, comptroller of Dellew Corp., the Kapolei-based company that manages iTrampoline.