Effectively Branding Your Company Now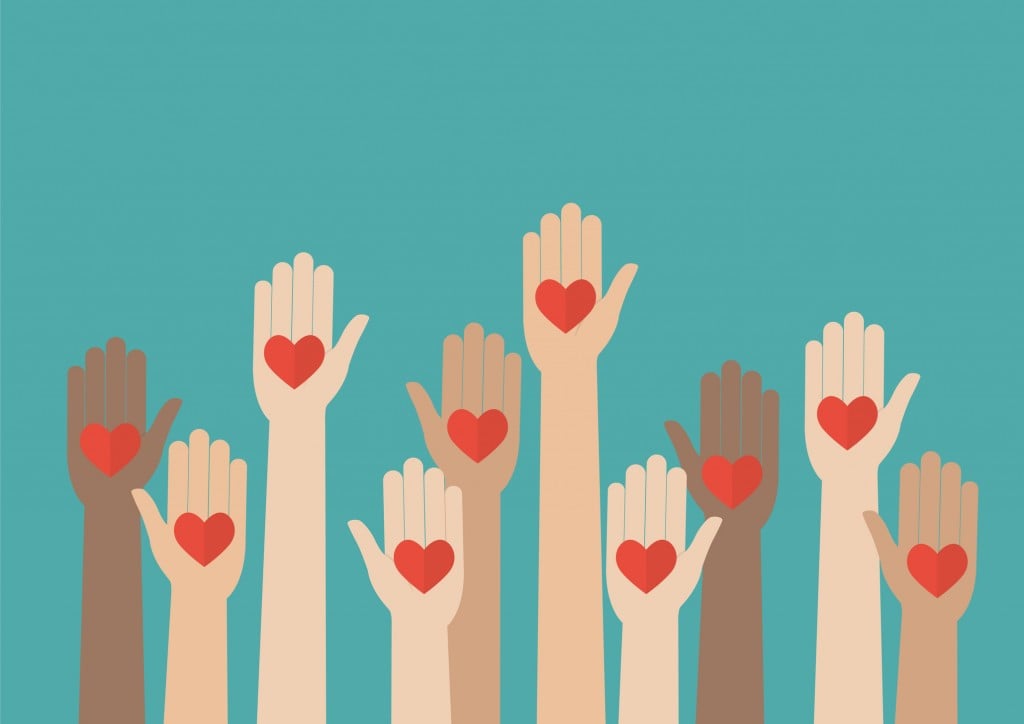 Examples of local companies show you how to move beyond shock and panic to build your brand equity
Four weeks ago, in just 48 hours, our branding studio lost every one of our monthly retainer clients, all of our upcoming potential projects and all of our open projects. Friends and family called to tell us similar news of lost jobs, canceled projects and the threat of business bankruptcy.
That first week I felt paralyzed, caught between shock and denial. Then I channeled my inner Robert Kiyosaki – I'm a Hilo girl after all! I realized I was falling into simple acceptance of what was happening to me instead of challenging myself to get creative in this tough time.
I wanted to share with you what our team at Weekday Studio has developed to help brands position themselves as best as possible during this time. Here's a four-stage framework based on how we've been processing everything, how to respond, and great examples set by local brands. This will help your brand simultaneously meet your customers where they are and build your brand equity now. 
Stage 1: Move from Shock to Pivot
In this first stage we've all experienced skepticism, confusion and denial. As brands consider what to do during this crisis, the ones that will likely come out stronger are those that put people over profits, remain authentic and transparent, and respond to the needs of their communities. Brands that will suffer long-term will be those that are insensitive to their customers' needs, deny the severity of the situation or treat their employees poorly.
Local brands that have adapted well include:
Ko'olau Distillery: The local spirits brand is one of many Island distilleries that have shifted operations to serve the community by making and donating alcohol-based hand sanitizers. Ko'olau has even invited the community to participate by donating crucial items like spray bottles, food-grade glycol or food-grade glycerin, and hydrogen peroxide.
Sundot Marine: The company has suspended its usual production of fish flags for fishermen and is instead sewing facemasks. Customers can purchase them online and for each order, Sundot will donate a facemask to a healthcare worker. 
Ko'olau Distillery, Sundot Marine and others are meeting community needs, inviting us to join in helping, and making us feel an emotional tie to their brand along the way. 
Stage 2: Respond to Panic with Support 
In this stage people are tired, confused and more afraid of the unknown than ever. Brands have the opportunity to meet these concerns by offering a sense of control, calm and generosity.
How your brand responds now could either deepen your relationship with your customers or damage it. Take this opportunity to be helpful, engaging and transparent, rather than adding another voice to the panic. How do you accomplish this? Successful brands ask themselves this question before every brand decision: "Is what I am saying and doing attuned to my customer's needs right now?"
Local brands that have done this well include:
Central Pacific Bank: The bank launched #KeepHawaiiCooking! The social media campaign  reimbursed half of takeout bills to support local restaurants, sharing in the cost of 10,000 meals.
Hawaiian Airlines: The carrier offered complimentary interisland flights to health care workers during April. 
Local chefs, personal trainers and yoga instructors: Many have offered free live streaming classes.
Stage 3: Collaborate to Build Community
Yes, you may be feeling frustration, anxiety and financial struggles. The good news is that nothing inspires creativity like adversity. The sooner brands understand these new times, the better they are positioned to rethink their previous structures. 
Among the local brands doing this well:
Pop-Up Mākeke: When Hilo's Merrie Monarch Festival was canceled, local businesses and media experts banded together to create Pop-Up Mākeke, an online marketplace to sell their products. Pop-Up Mākeke is intended to support Hawai'iʻs small-business owners, particularly Native Hawaiian-owned businesses that depend heavily on community events, gatherings, craft fairs, and farmers markets to feed their families, organizers said.

Social Hour Coffee: The Maui company is in the wholesale coffee business, with most of its sales in the hospitality industry. While hospitality orders are down, Social Hour Coffee is offering near-wholesale prices to all Maui customers. This simultaneously fills a need in the community, deepens its relationship with customers and helps  provide for the company's ohana during challenging times.
Stage 4: Plan Now for Recovery
We don't know what the recovery will look like, how long it will take or how many changes we'll need to endure. We do know that leadership, confidence and empathy will be needed more than ever. Leaders, founders and CEOs must set the right precedent with compassion, patience and a listening ear for their teams and customers.
Creating new and adaptive systems for internal teams, delivering informative and helpful content to your existing customers and providing leadership today will attract future consumers to your brand. 
To further assist your brand, here are the questions we've been asking ourselves to help navigate these times:
About your business:
If your business can't continue as normal, what can you do to pivot?
Can you change your pricing model?
Assess the diverse talent of your team. How can you utilize what they do well during this time?
As your brand's online presence may be your only connection to your customers now, take a fresh look at it. Is your website easy to navigate? Is it mobile friendly? Do you communicate compassion through your social media? 
About your employees:
How can you help your employees now?
How can you address their health and wellness needs? 
If your staff is working remotely, set clear expectations, engage with regular check-ins, and provide encouragement and emotional support. 
Keep team morale up with creative thinking. Consider weekly coffee Zoom meetings, a company book club or talent show.
About your customers:
Do you have helpful resources you could share with your customers or other businesses?
If you don't know the direct needs of your customers, how can you effectively ask them? 
What kind of content can you generate to help? 
How can you create inspiration, calm or joy for your customers?
Can you foster community online with your customers? Can you bring your customers and employees together?
I encourage you to consider the broader picture of how your brand can help your local community. We need each other more now than ever before. Let's be thoughtful and creative and help each other so we grow stronger together.