20 for the Next 20: Brandon Kamigaki, Servco Pacific
The product management leader and "lifelong learner" introduced new technology to simplify car registration and purchases.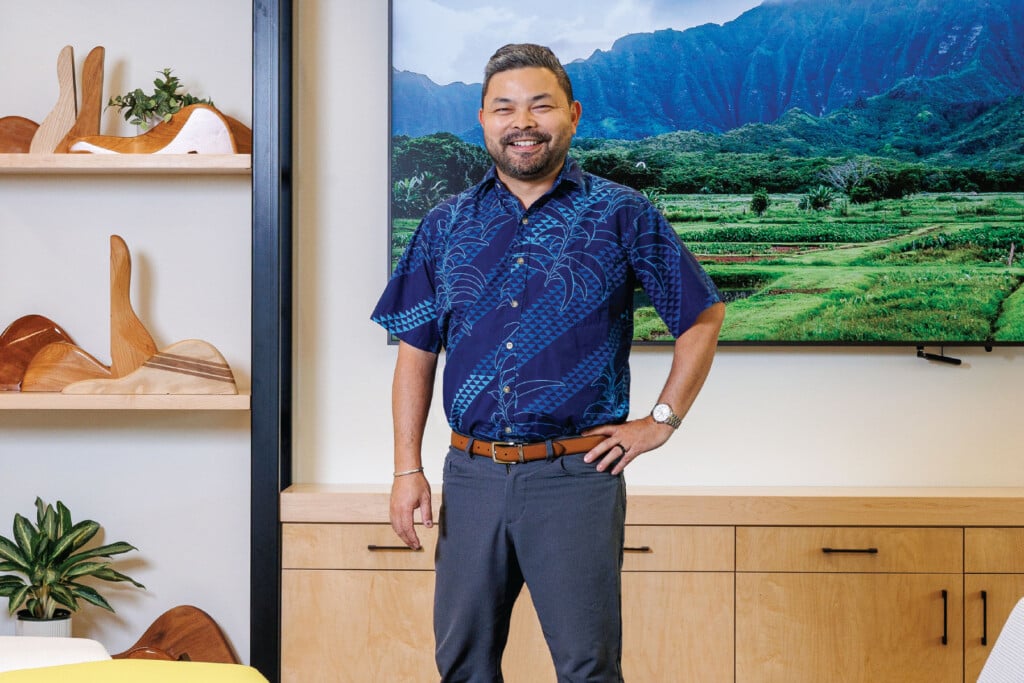 Brandon Kamigaki

Manager- Auto Retail Product Management, Servco Pacific
Brandon Kamigaki jokes that he knows "very little about cars" and gets scolded for not knowing how to change his own tires or oil. But at Servco Pacific, he has carved out a crucial role improving products and operations, with no car-repair skills required.
Kamigaki began working in sales at Servco in 2006. After he earned his master's degree in business administration and finance from Northeastern University in 2019, Kamigaki was ready for a bigger role.
He moved to the digital strategy team and began exploring "omnichannel" capabilities aimed at giving customers seamless shopping experiences online, in-store or both. When the pandemic forced Servco's showrooms to temporarily shut down, the digital team leapt into action.
Kamigaki says the company rolled out omnichannel car-buying tools from Roadster. It also built smaller applications to help dealers automate administrative tasks and track vehicles on their phones.
Another big project was collaborating with the city's Motor Vehicles, Licensing and Permits Division to modernize the car registration process. Now, dealers can build their own apps for quickly registering with the division, says Kamigaki.
After more than three years as product manager, he was promoted in January to manager of auto retail product management.
Rick Ching, president and COO of Servco, considers Kamigaki a "lifelong learner" and says he constantly puts himself in positions where he is uncomfortable and forced to stretch. "He's the kind of person to jump into everything and get it done," says Ching.
And it shows. Outside of Servco, Kamigaki serves on the Hawai'i Health & Harm Reduction Center board, served as a Center For Tomorrow's Leaders mentor, and established the Finley Fort Foundation in 2021.
Kamigaki started the foundation after his beloved French bulldog, Finley, passed away. The nonprofit helps pet owners with emergency medical bills, provides tuition assistance to people working to become veterinary doctors and technicians, and advocates for better medical technology in the state.
Even if Kamigaki is busy with outside projects, he manages to balance helping the community and advancing Servco's operations.
"I want to help drive organizational change across Servco and be able to provide best practices for the industry as a whole."