Business Etiquette Dilemma: Smartphones or Rude Phones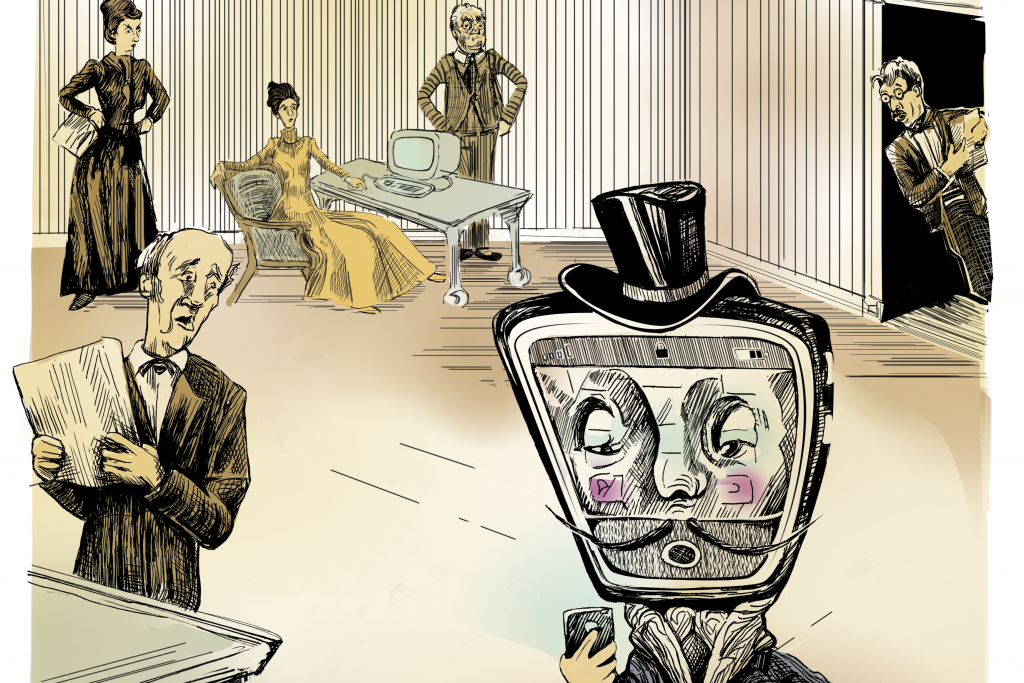 Modern etiquette test:
Using your smartphone in a business meeting shows that you're:
a. Connected 24/7 and responding instantly to clients;
b. Rude, distracted and about to get fired;
c. Under 30 or working for a tech company;
d. Assuming all the old rules have changed.
It's probably happened to you already, whether you're the CEO of one of Hawaii's biggest companies or an ordinary salesperson trying to close a deal. The setting might be an office or conference room, a breakfast meeting or a business lunch.
You've been stating your case persuasively and are about to deliver the crowning touch when your client/colleague/boss/hated foe does the unthinkable. He pulls out his smartphone and sends an e-mail. Or takes a call. Or plays Angry Birds.
Grounds for homicide or simply something you need to get used to?
Most people agree that tweeting, "Stuck in a boring meeting with people I can't stand," is inappropriate in a staff meeting. Conversely, most people also agree that it is acceptable to answer urgent business e-mails in a meeting where you're just one of 100 people in the audience. The disagreements are about all of the smartphone situations in between and about whether staying constantly connected is rude or simply unavoidable today.
"It is annoying when you are meeting with someone to have them pull out their phone and read a text message while simultaneously talking to you," says Lea Hong, director of Trust for Public Land's Hawaiian Islands Program. "I don't think folks can really multitask like that and pay attention to what is happening in the real world."
Hong's beliefs have been translated into a formal policy: The trust bans the use of smartphones and laptops at retreats and meetings. But most local companies – everyone from First Hawaiian Bank to Meadow Gold Dairies – have no official or written policy about using smartphones in meetings. Instead, what they often have is a company culture that offers signals about what and what not to do.
For instance, no one texts or checks e-mails at staff meetings at Inkinen & Associates, an executive search and human resources consulting firm in Honolulu. There's no official policy; it's just the company culture, says owner and president Kathy Inkinen.
"We are courteous to each other and set that as an example," says Inkinen, who confesses she sometimes peeks at her BlackBerry during meetings but doesn't respond unless it's an emergency. "People think they're multitasking, but they're losing something. They have to be."
Mona L. Hirata, a wedding planner for 11 years, resists the urge to use her BlackBerry when meeting with a client, as it can seem distracting and disrespectful – as if that person isn't worth her full attention.
But she doesn't leave her smartphone at home, because she knows the benefits it offers, such as providing answers right away.
"Smartphones can have a very appropriate place in the meeting or business setting, especially if using it serves to facilitate or enhance the speed of business," she says.
Hirata met recently with a couple and their friend, who will officiate at their wedding. The friend didn't know what to say or do during the ceremony, so Hirata sent a text to her wedding coordinator back in the office, asking for a sample ceremony script. "In a matter of minutes, he thanked me for the script, which he had just received via e-mail," Hirata says. "On his smartphone, of course."
According to marketing research by The Nielsen Co., one in two Americans will have a smartphone by this Christmas, compared to just one in 10 in the summer of 2008. Aside from a dwindling number of holdouts, most executives and business professionals in Hawaii have one.
"I use my iPhone constantly," says Roxanne Darling, CEO of Bare Feet Productions LLC and a veteran Internet technology trainer and strategist. "That includes as an alarm clock to get up in the morning. It tracks most aspects of my day, including shopping lists, calendar, e-mail and video editing."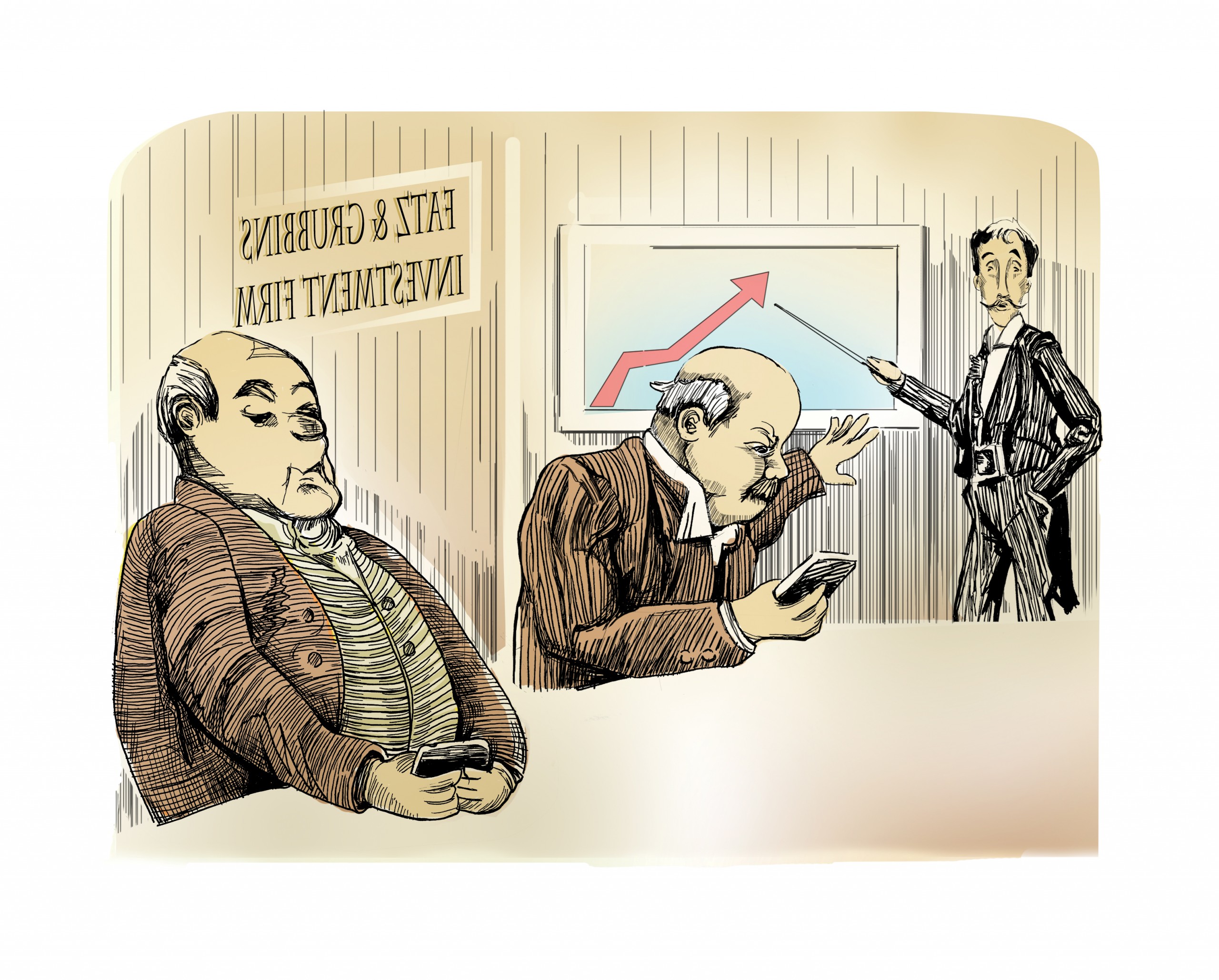 Therein lies the problem. There's much more to smartphones than business functionality: You can check out lunch options on Yelp, browse party photos on your pal's Facebook page, text that cute lawyer you met last night and get a surf report – all during your morning meeting.
"There is a time and place for these devices," says Burt Lum, tech evangelist and co-host of the weekly Bytemarks Café on Hawaii Public Radio. "Depending on the nature of the meeting, you should be able to determine the appropriateness of using any personal electronic device."
If you're in a one-on-one meeting and the other person grabs his iPhone to check his e-mail, that's rude, Lum says. "But in a large department meeting, where there's 100 people, I think anything goes. Those meetings are usually a waste of time anyway, so why not tweet?"
Age is one big divide in smartphone-usage philosophies, but there are some older executives just as guilty of texting and e-mailing during meetings as younger employees who grew up with digital devices.
"It is part generational and part industry," says Darling, 58 and a full-fledged digital native. "I believe if more non-techies and more older people used technology well, they would be able to help guide a more productive use of it. Sadly, nonusers, regardless of age or tech abilities, have little credibility by sitting on the sidelines just saying no."
A lot of people say it comes down to two things: purpose and environment.
If the smartphone has a practical function in the meeting – say, you need to refer to an e-mail or schedule an upcoming meeting – then using it is appropriate. If the culture at your company is heavily tech-oriented, with everyone from the CEO to the interns texting, tweeting and checking e-mail, then almost anything goes.
At Hawaiian Telcom, supervisors are trained how to conduct meetings effectively, which includes establishing ground rules about using electronic devices in meetings, says Scott Simon, executive director of corporate communications. "The appropriateness of using an electronic device in a meeting is very situation-specific," he says. "So good judgment and common sense are always in order.
"Electronic devices are reshaping efficiency and accessibility, but they haven't undone traditional etiquette and courtesies," Simon says. "Someone committed to conducting business in a professional, collegial way can manage electronic device usage artfully, but someone who always places the device and its next buzz or beep ahead of those seated around the table can reach new heights of rudeness, thanks to technology."
Meadow Gold Dairies has a policy that restricts the use of mobile phones while driving and in the manufacturing plant. And though there's no formal policy regulating their use at meetings, employees are told not to bring their devices.
"I've had people check their smartphones during a business meeting, but I see it more typically used as a tool," says Mia Inoshita, marketing manager at Meadow Gold Dairies, who has both a BlackBerry and an iPhone. "I'm in favor of this type of use if it can further understanding and communication beyond what could be accomplished without the device."
But what's unacceptable to Inoshita is when these devices are used for other purposes, like constantly checking e-mails or phone messages.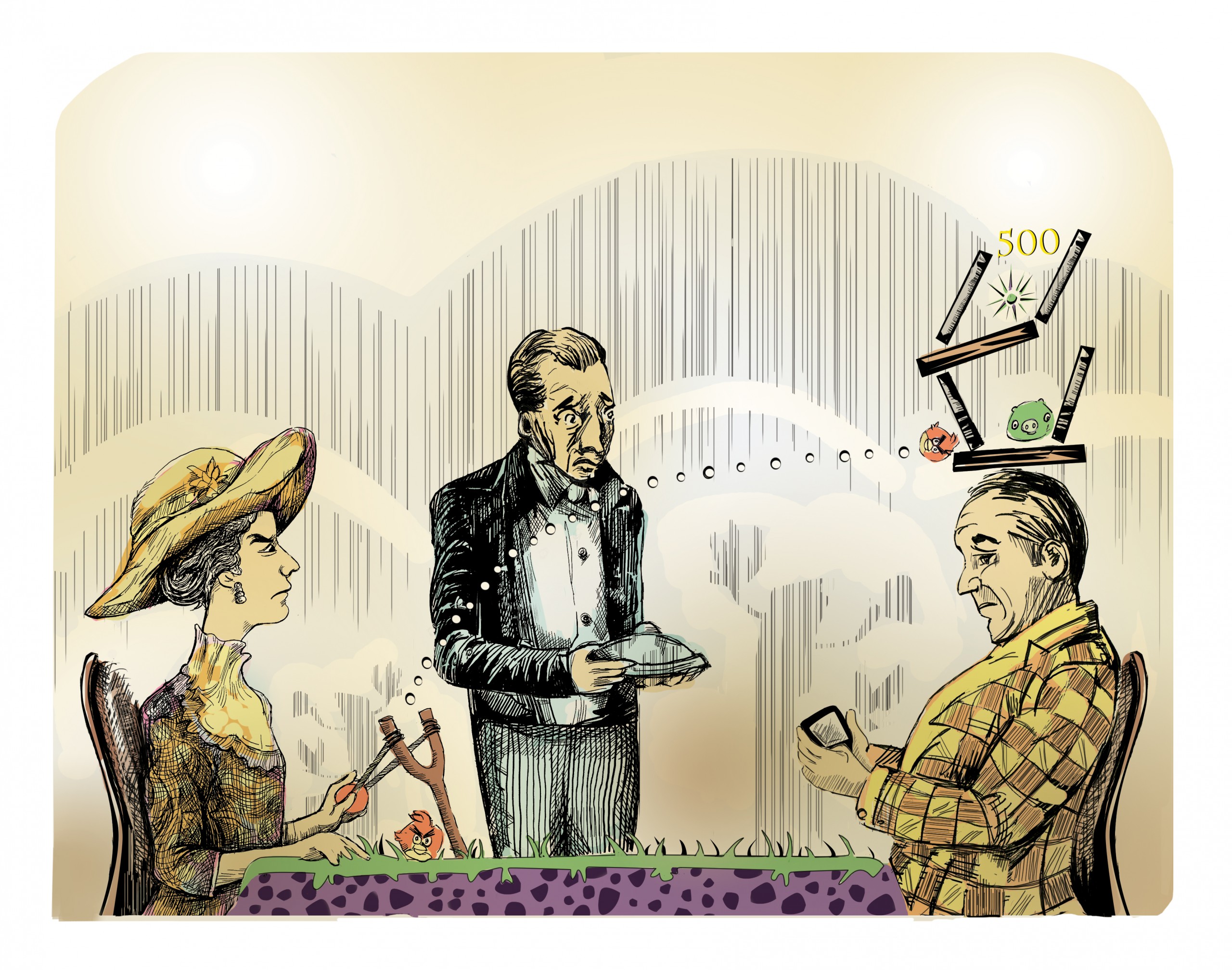 "That can be distracting and even rude if it continues. I think being aware of who you're interacting with and being able to read how they feel about the use of electronic devices is important in deciding whether you should take out the smartphone or not."
Kevin Kawamoto agrees.
"If you've worked at enough places, you know there are internal cultural norms governing workplace behavior," says Kawamoto, associate professor in communications at the University of Hawaii-Manoa, who has been studying the emerging media environment since the early '90s. "For example, it is often clear what would be appropriate and inappropriate ways of dressing in a particular work environment. If you cross that line, someone may tap you on the shoulder and point out your transgressions."
Many people say that in a one-on-one, face-to-face meeting with anyone – your boss, a client, a job interview – that it's inappropriate to do anything on the phone. It almost doesn't matter if what you're doing is related to the meeting. To the other person, you're just not paying attention.
"People may use the excuse that they can multitask, meaning, they can pay attention to what's going on during a meeting while actively engaging with their personal technologies in ways that have nothing to do with the meeting," Kawamoto says. "But that violates basic rules of interpersonal communication, as well as professional courtesy, by not giving the person you are communicating with, even just as a listener, your full attention. … The message you're sending is, 'You're not worth my full attention.' "
Chris Kanemura works in the realm of web design and Internet technology, but he will silence his BlackBerry during meetings.
"Kind of hard to listen to someone while posting to Twitter … It isn't a matter of medium but personal values and respect for others," says Kanemura, an interactive media developer for Entheos Interactive.
There can be good business reasons that you want to be constantly connected. Some of your clients might be very demanding – a need-to-have-it-now business culture – and that can force you into a compulsive, almost paranoid connectivity. If you're slow to respond to an e-mail or text, you fear that those clients or your boss will fire you.
Companies might benefit from establishing clear rules because employees of different ages and backgrounds can have very different ideas of what smartphone use is appropriate.
"The business culture in a particular organization needs to sanction their use either implicitly or explicitly — or both," Kawamoto says.
Most people would consider Lincoln Jacobe a radical on this issue. He owns Hawaii Pacific Entertainment LLC, a communications, media and entertainment company. His BlackBerry is on 24/7 – "it's the nature of my business" – because a missed call could hurt his business. He brings his smartphone to meetings, peeking to see who's calling when it vibrates. And he has no problem answering his phone, either, especially if the call is urgent.
That means he understands when other people grab calls during meetings, too. It's how we do business these days, he says.
"I understand that, in today's economy, we are all working with less staff, which often causes overwhelming workloads," he says. "So if and when I'm in a meeting and someone has to answer their phone or look at a text message or e-mail on their smartphone, I'm down for it. It's all good."
'I Don't Listen to Voicemails' and other Digital Faux Pas
We asked tech-savvy business folks to dish their advice about digital etiquette:
Q: Do people still listen to voicemail messages?
Many people loathe voicemail – and even say in their voicemail message not to leave one. Nonetheless, if someone has left you one, you should call back.
"If I have gone to the extent of calling someone up, it is because I want to have a conversation," says Burt Lum, co-host of "Bytemarks Café" on Hawaii Public Radio.
Q: What should you say in a voicemail message?
Everyone agrees: Keep messages short and specific. Long or ambiguous voicemails don't entice the recipient to return the call. Speak clearly and repeat your call-back number; don't expect them to have it because they have caller ID.
"I hate it when someone says their number really fast in their message when you least expect it, forcing you to listen to it again," Lum says. "One should not have to listen to voicemail messages more than once."
Q: How long before you should return a phone call?
Most say it's appropriate to return the call within 24 to 48 hours.
Q: In e-mails, do you use text-message abbreviations or do you treat it like a formal letter? Do you spell check? Do you use a greeting?
To be safe, avoid using text-message abbreviations such as "ur" and "OMG" in e-mails, which have become today's electronic letters. You should always use correct spelling and punctuation; it shows your level of professionalism. Always use a greeting in your initial e-mail and avoid emoticons.
Q: Is it OK to contact business-related people via social media such as Facebook, Twitter and LinkedIn?
Social-media experts agree this way of communicating has become more common, but the message should be appropriate for the medium. A public tweet about something business-related, for example, may not be appropriate. But a private DM (direct message) may be appropriate. "I think it's OK if there is a practice of using (social media) for such purposes," says Kevin Kawamoto, associate professor of communication at the University of Hawaii-Manoa. "But if it's only used by business colleagues for frivolous or nonwork communications, it would be inappropriate to use it for business. Stick with the accepted media for business communications in your particular organization."